Acorn A4 Laptop Cleanup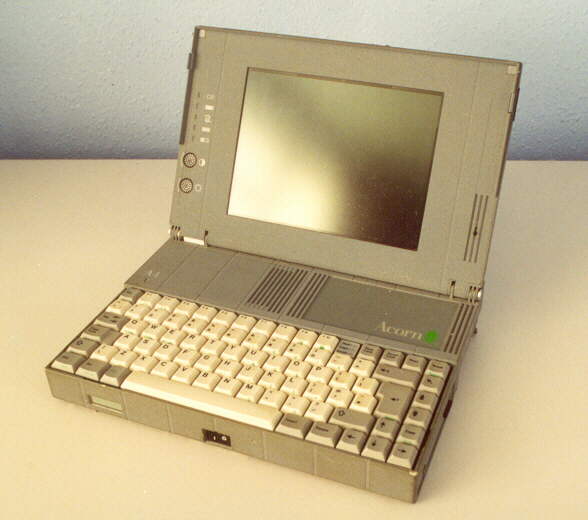 This is my A4 Laptop, its a bit worn around the edges and totally filthy.
Supposed to be grey in colour but is more nicotine brown.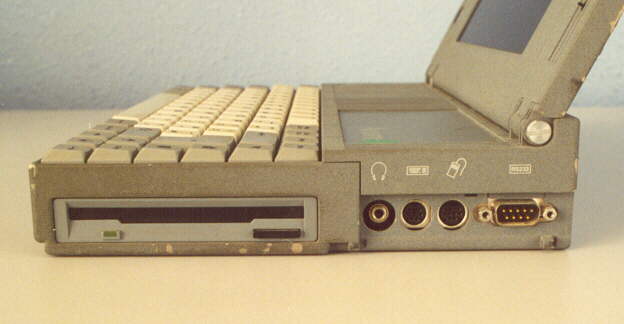 A reference shot of the right hand side. The 3.5" disc drive is visible and also
sockets for external mouse, keyboard, audio and serial port. There should be a small
flip-down lid covering these sockets, but unfortunatly its missing.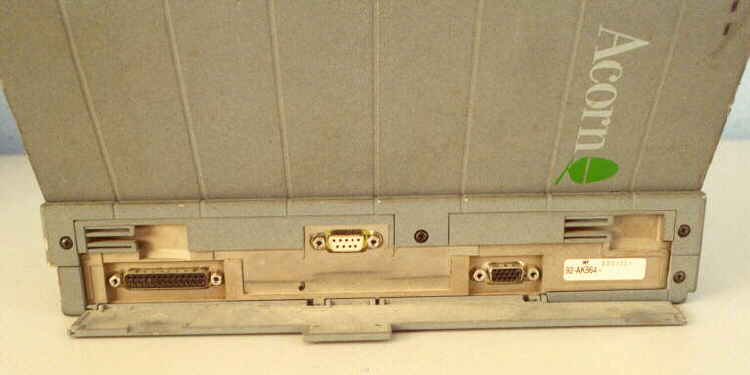 A view with the back panel down. In here you will find the parallel port,
reset button, power connector and standard VGA output connector.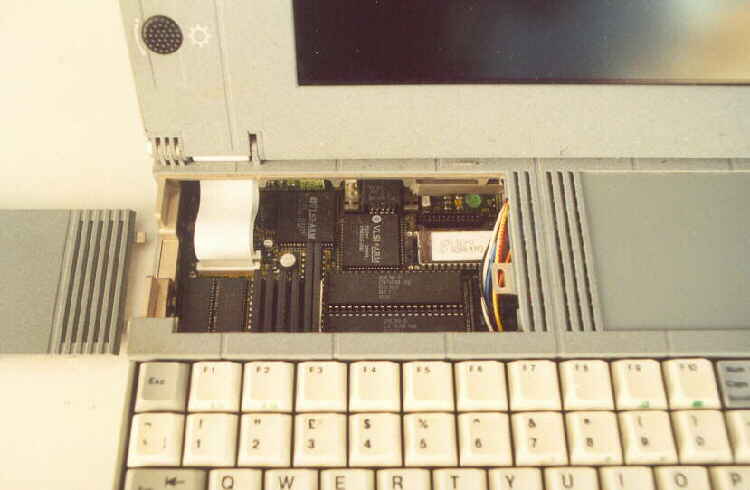 I have removed the blanking plate where the Econet or Nexus upgrade can be fitted.
I have just cleaned the insides with a vacum hose and small brush.
The A4 is a bit delicate to take apart, so I will not be stripping it unless it needs repair.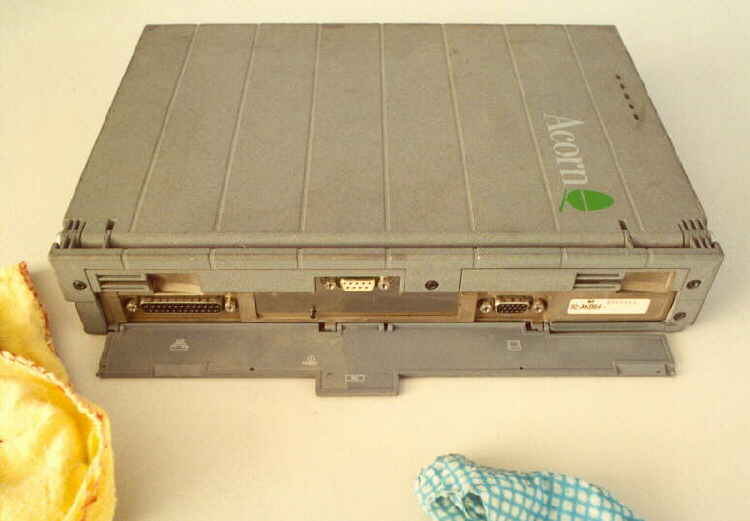 Wiping the dirt and dust off with a damp cloth, vigorus rubbing with
the cloth manages to lift the nicotine.


A view of the right hand side where I have cleaned from the rear to halfway across
the floppy drive. The difference is clearly seen.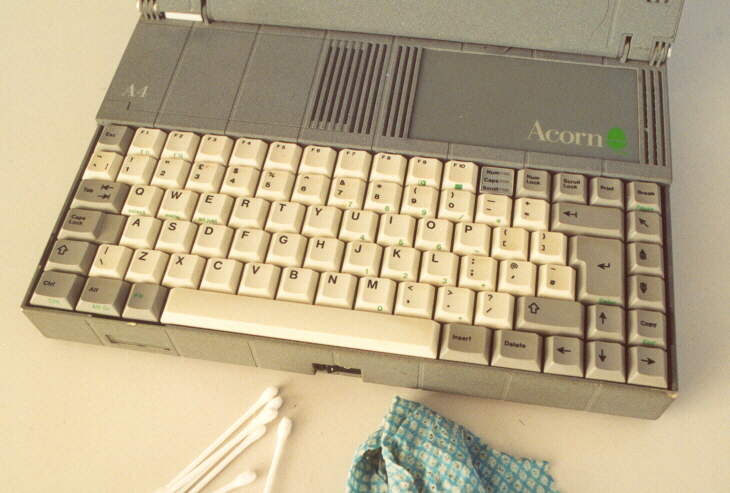 I cleaned the rest of the case and the keyboard with the same damp cloth technique.
I also used small cotton buds to get into the smaller areas.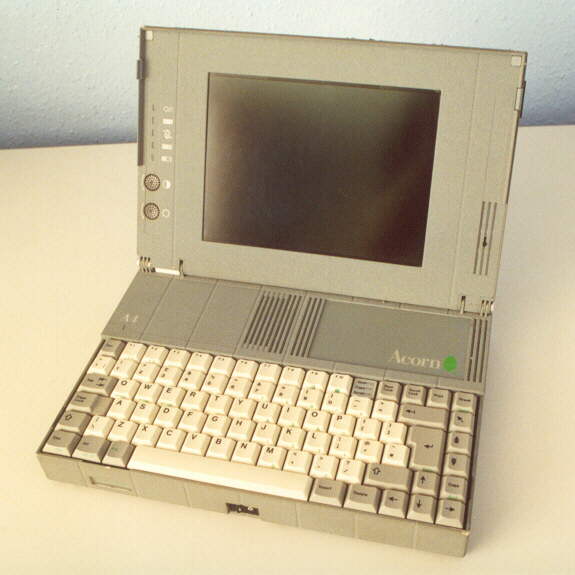 The finnished laptop, the photo doesn't do it justice.
From a filthy brown colour to its original grey powder coated finnish.

If you have arrived here from a Search Engine
Click the link below to go to the Classic Acorn Home Page
Everyone else use the Navigation Section on the Left
&lt---------------------------------------------------