NetFetch Internet Connectivity Application
NetFetch is an application that is central to Internet use on RISC OS.
It interacts with the likes of MessengerPro etc to do the physical
"grabbing" of email and news etc from the internet.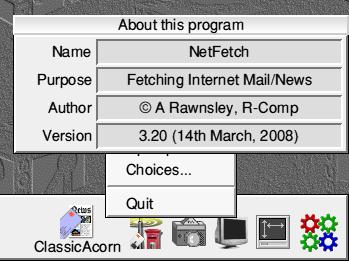 This is the program Info dialogue giving details of Program name,
it's purpose(obvious), Author's and version number.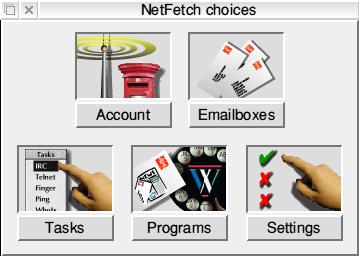 This window gives you direct access the the Applications main sections.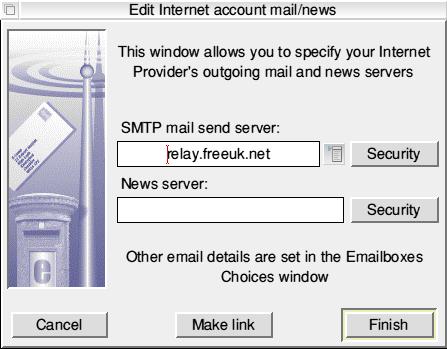 This window is where you set up your email and news server settings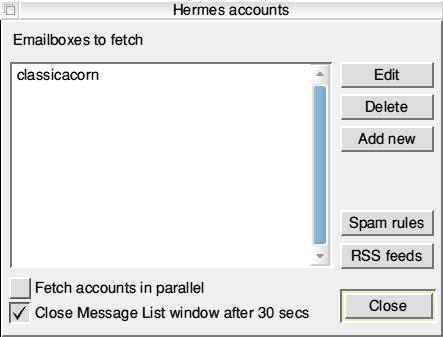 The Email Accounts window lest you set up your individial email accounts.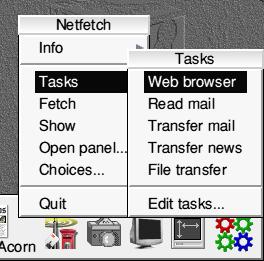 The Tasks menu lets you launch such things as web browser, email client,
do an instant check for fresh email or news and file transfere's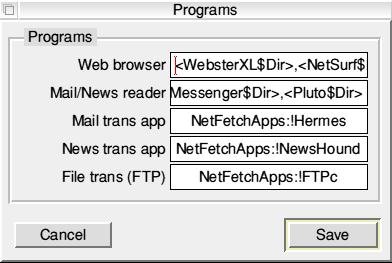 This window lets you set up the default applications that you wish to be used with
NetFetch. Slightly outdated this image as I now use NetSurf instead of WebsterXL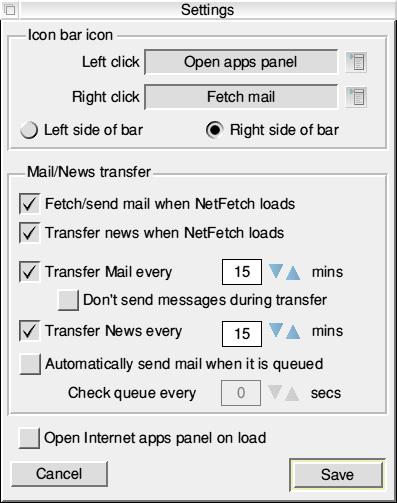 The settings window lets you set up all those basic features like how often email
is checked, and wether to Fetch/send on startup etc.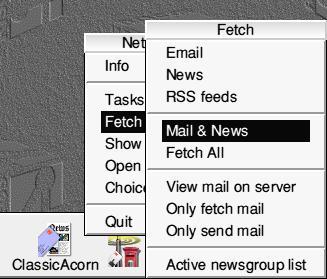 The Fetch Menu allows you to do tasks directly ie send mail only etc.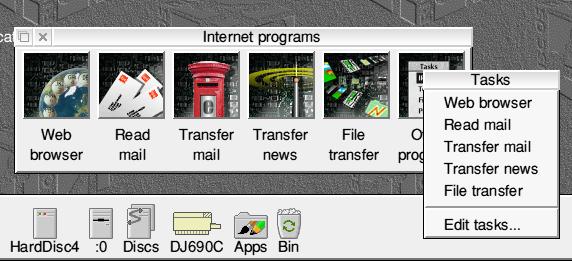 The Other Programs button brings up this menu that I have never really found use for.


The Internet Programs is a window that I tend to dock onto the top of the taskbar.
It just gives you direct access to common functions.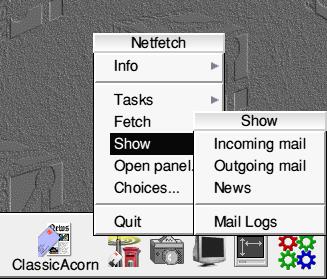 This option just displays what is asked, it also has a handy Mail Log.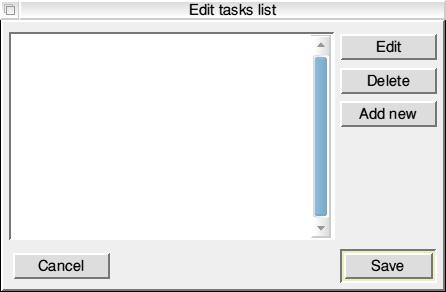 Another option that I have never found a use for - Tho thats just me.

If you have arrived here from a Search Engine
Click the link below to go to the Classic Acorn Home Page
Everyone else use the Navigation Section on the Left
&lt---------------------------------------------------