Archimedes 310 Keyboard
Stripdown and Clean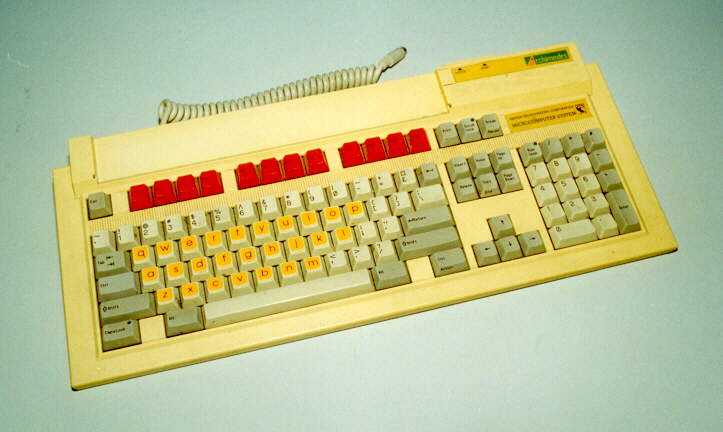 An Archimdes 310 keyboard for stripdown and clean. It is very yellowed.
I can't do anything about that but we can make it look better.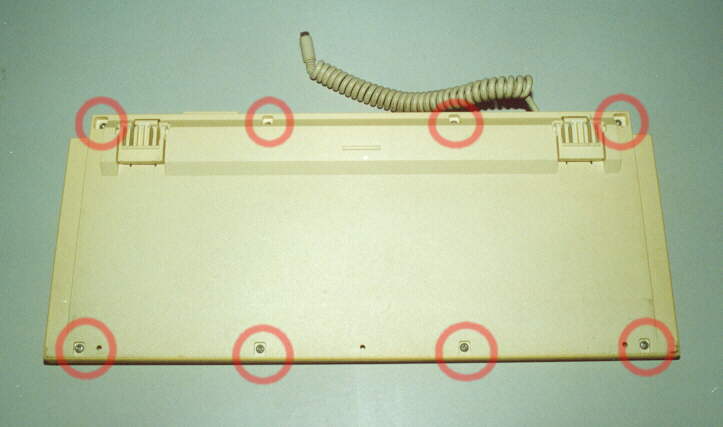 First turn the unit over and unscrew and remove the 8 self tapping screws on the rear.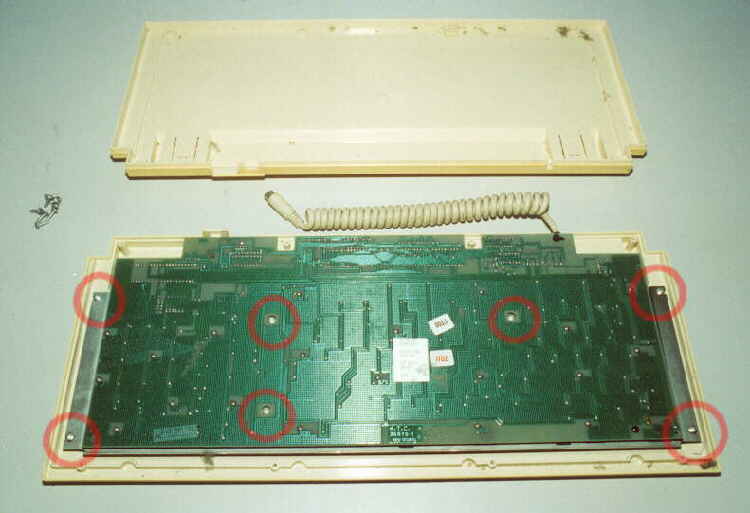 The rear cover can now be lifted off.
Next unscrew and remove the 4 screws on the ends of the PCB and 3 from the middle, as shown.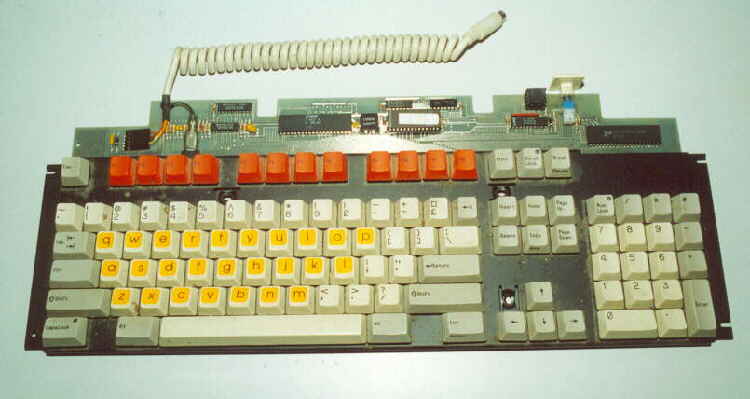 The keyboard unit is now free from the case.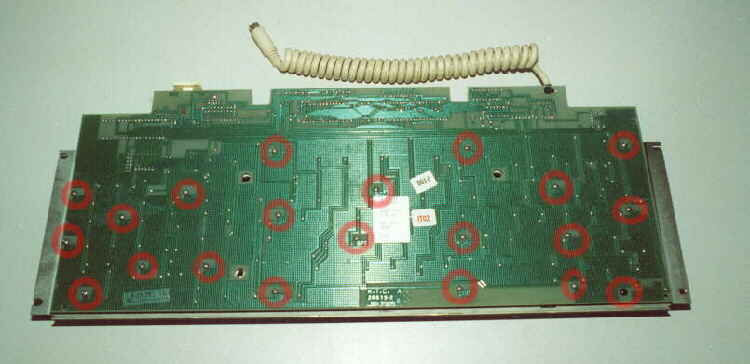 To seperate the key unit from the PCB, unscrew and remove the 21 screws shown.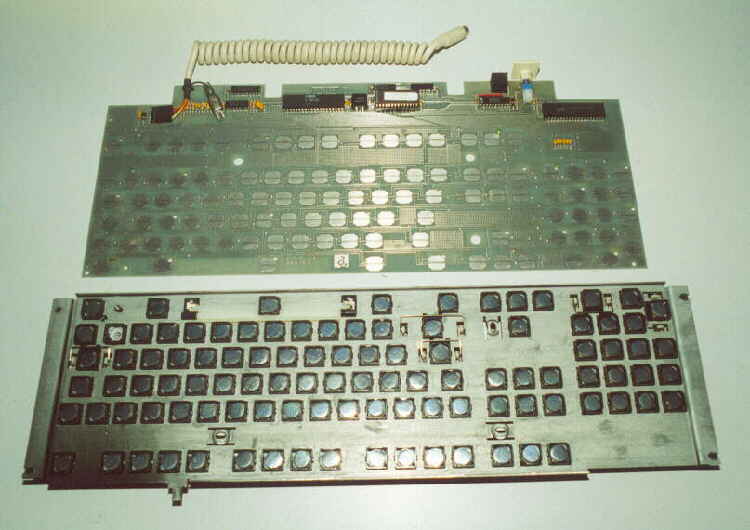 The 2 halves will now come apart. Vacum out any dust from the contacts.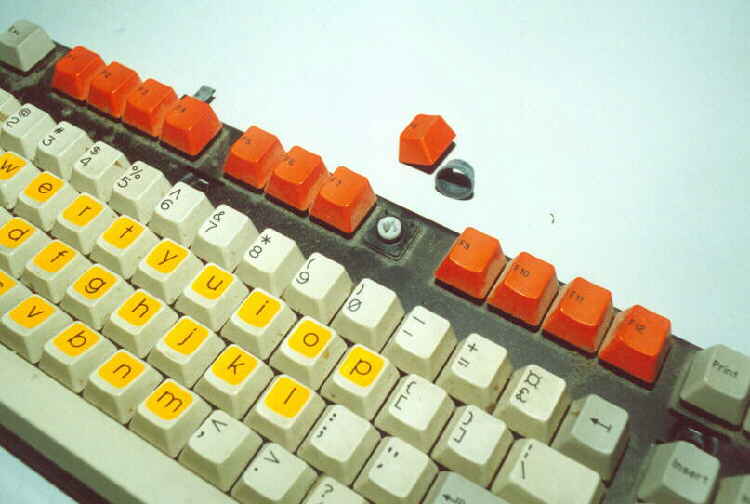 The keys can be pulled off one at a time, then wiped clean with a damp cloth.
Note the small rubber dust shield which goes under each key.
Refitting the keys is a pain as when you puch the key back on it tries to pop the switch apart from behind.
This is the most tricky keyboard I have done. No more pics Im afraid as I run out of film on this one.
But re-assembly is not difficult at all.

If you have arrived here from a Search Engine
Click the link below to go to the Classic Acorn Home Page
Everyone else use the Navigation Section on the Left
&lt---------------------------------------------------