A3000 Specifications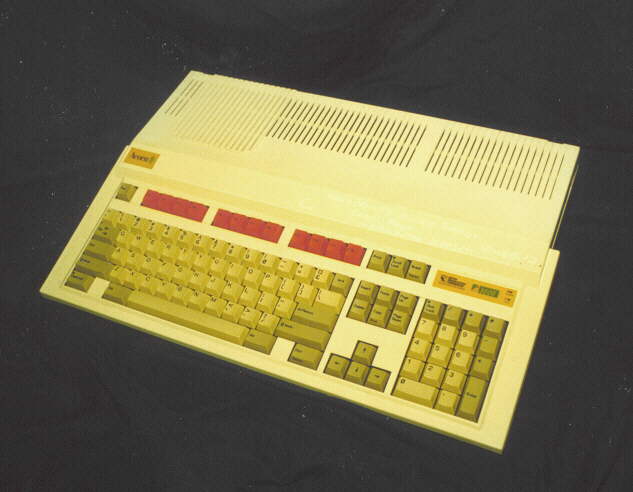 Processor
ARM 2
Operating System
RISC OS 2
Upgradeable to RISC OS 3 by swapping Firmware.
Memory
1 Mb as Standard.
Upgradeable to 2 or 4 Mb with plug-in module.
Keyboard
PC-AT style
Disc Drives
Single internal 3.5"
Ports
RGB DIN
Composite Video
RS423 Serial (optional upgrade, requires 2 IC's to be fitted)
Centronics Printer port
ECONET (optional upgrade, requires Module to be fitted)
Internal Expansion
1 expansion slot for "Podules"
Images of
Production Modifications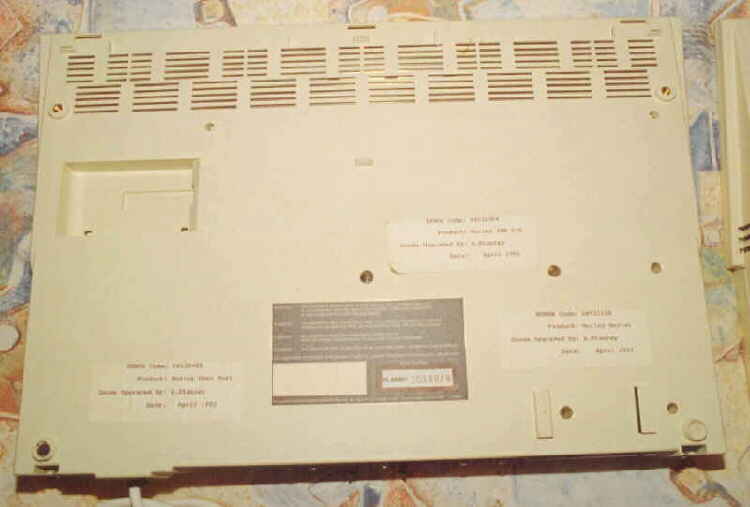 This image shows the underside of 25-AKB01-1014949.
Note, the pocket where the mouse cable connects, compare it to the image below ie an earlier machine.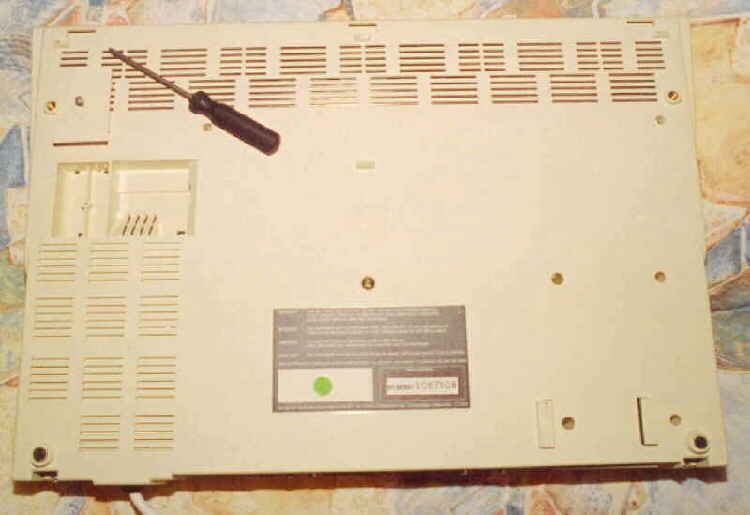 This machine, 01-AKB01-1087508 has a smaller pocket, but what is interesting is the CMOS battery
compartement covered by the little plate. The mainboard actually has a battery soldered directly to it,
I cannot say if A3000's actually went into production using this 2-cell design.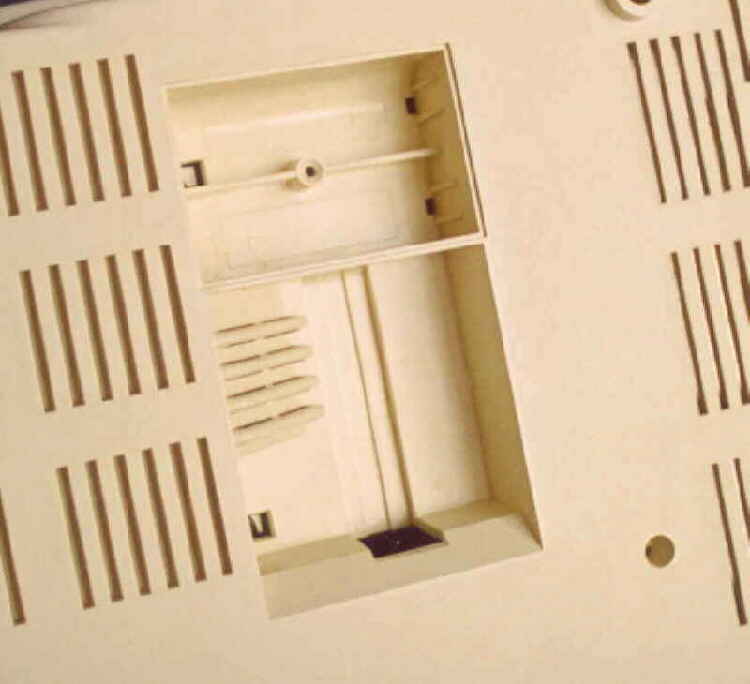 Another question that I would like answered, with the closeup shown here, there is a little angled air vent.
Now to me this hints at a possible BBC-B type power outlet being a possible option during the design phase.
As cases were probably being mass produced before production I would assume that the current PSU's
and Battery configurations were the only ones to go public.
Anyone with any involvement in the design of these machines reading this, please contact me.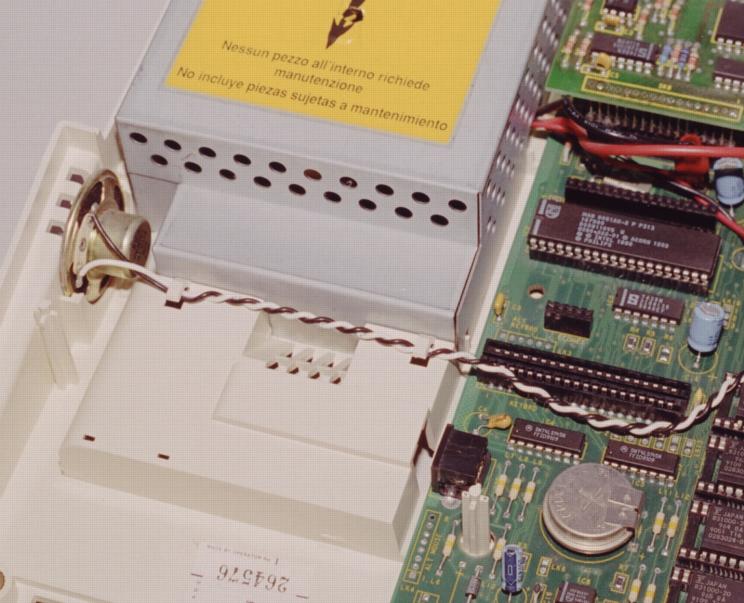 An internal view of the PSU and vent where I think a possible power-out socket "could" have been fitted.


A Simtec 1-3Mb expansion card. ie 1Mb in the machine and 2Mb on the card = 3Mb total.


A Simtec 1-4Mb expansion card. ie 1Mb in the machine and 3Mb on the card = 4Mb total.

If you have arrived here from a Search Engine
Click the link below to go to the Classic Acorn Home Page
Everyone else use the Navigation Section on the Left
&lt---------------------------------------------------