A3010 Specifications
Processor
ARM 250 12Mhz
Operating System
RISC OS 3.11
Memory
1 Mb Upgradable to 2 Mb
Keyboard
PC-AT Style
Disc Drives
Single 3.5" and Floppy
Ports
UHF
VGA
Stereo sound
Mouse
2 Joystick ports
Serial
Parallel
Internal Expansion
1 expansion slot for "Podules"
A3010 Production Changes

It appears the the A3010 did not start production with the well known ARM250 chipset.
I have discovered that the early machines with Issue 1 mainboards had what appears to be an ARM 2
processor from the A3000 on a daughter board with several other IC's of which one I am sure is the VIDC.
When production of the ARM250 chip started proper, the mainboard was re-designed and the new chipset
remained throuout the A3010's life. I have been prompted to write this after just aquiring one such early
machine, it has an Issue 1 mainboard and a serial number of 01-AGB15-1011147.
The two images below show the issue 1 board, note the daughter card also known as Mezzanine and the Acorn
code name for the A3010 "Adelaide". The third image shows what I believe to be an Issue 3 board which ran
to the end of production, note also the CMOS battery is in a different location.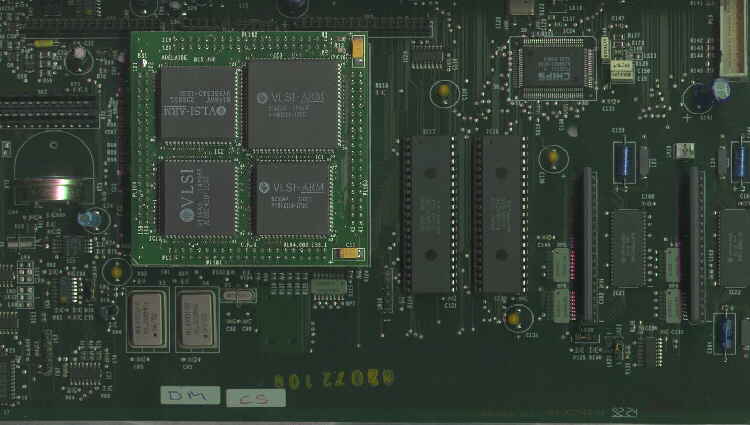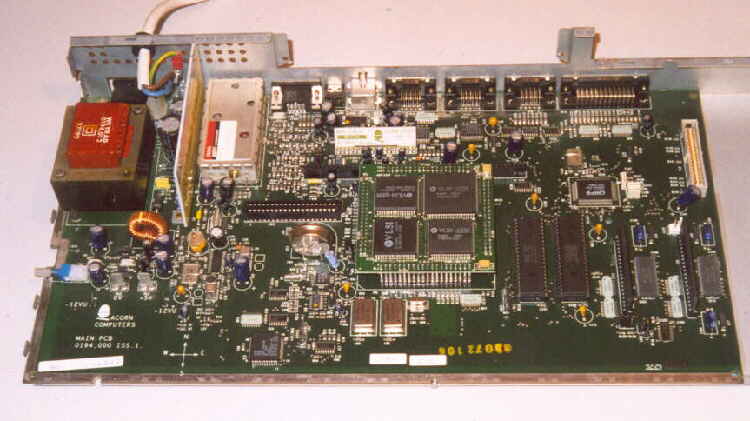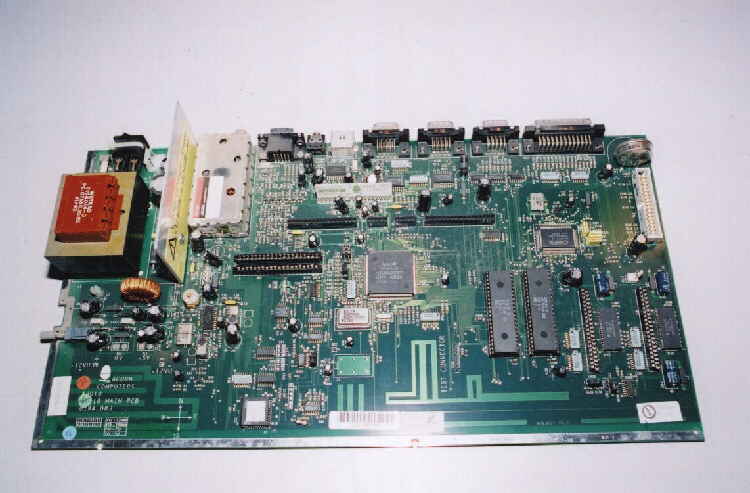 If you have arrived here from a Search Engine
Click the link below to go to the Classic Acorn Home Page
Everyone else use the Navigation Section on the Left
&lt---------------------------------------------------