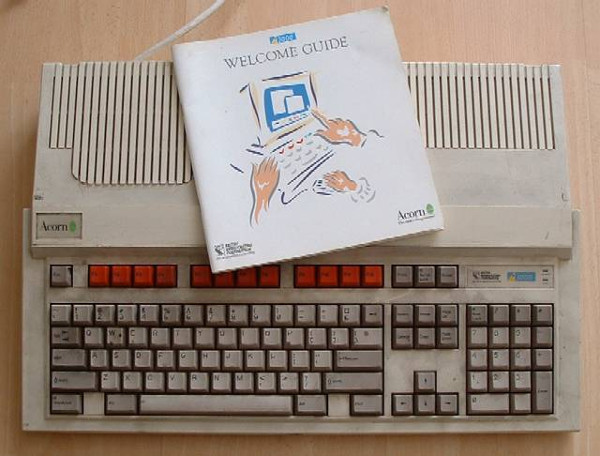 An Acorn A3000 RISC OS Machine with Welcome Guide.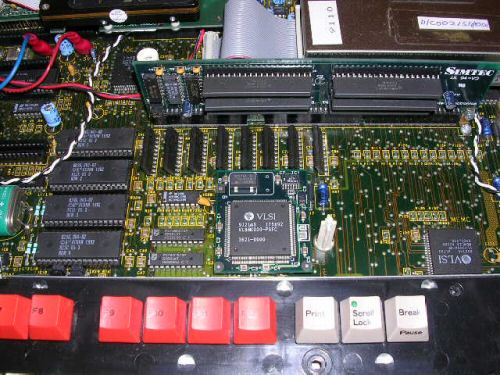 A view of an ARM 3 Processor Upgrade inside an A3000 (The A3000 shipped with ARM 2).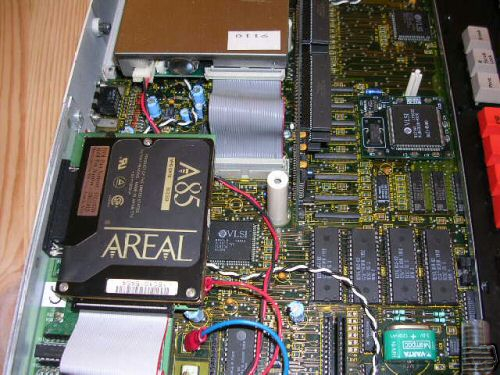 Another view of the ARM 3 Upgrade, there is also a IDE Podule with 3.5" Hard Disc.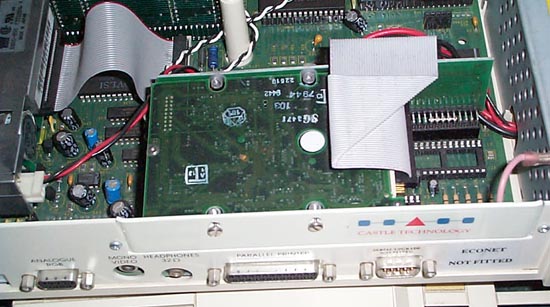 A Castle Technology IDE Interface.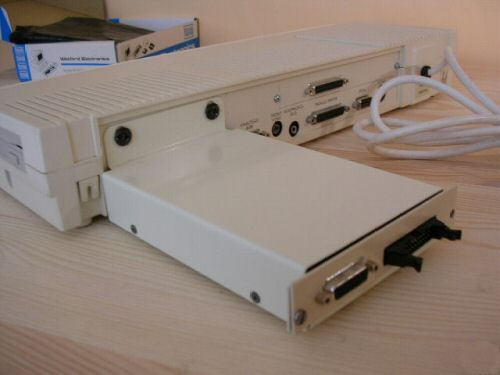 This case allowed the use of Archimedes style 'long' podules to be fitted to the rear of an A3000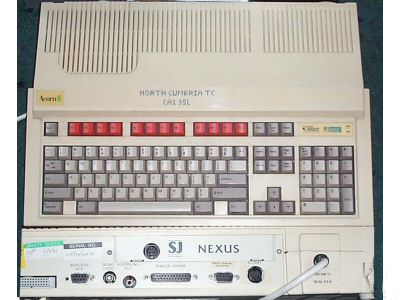 A view of an A3000 with a SJ Research NEXUS Network Podule fitted..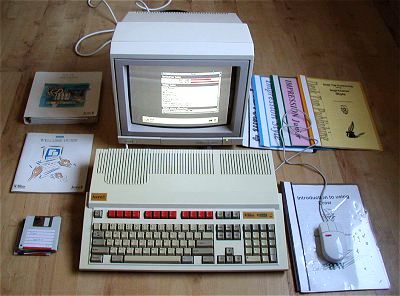 A nice clean A3000 system. ( some yellowing to brand logo's )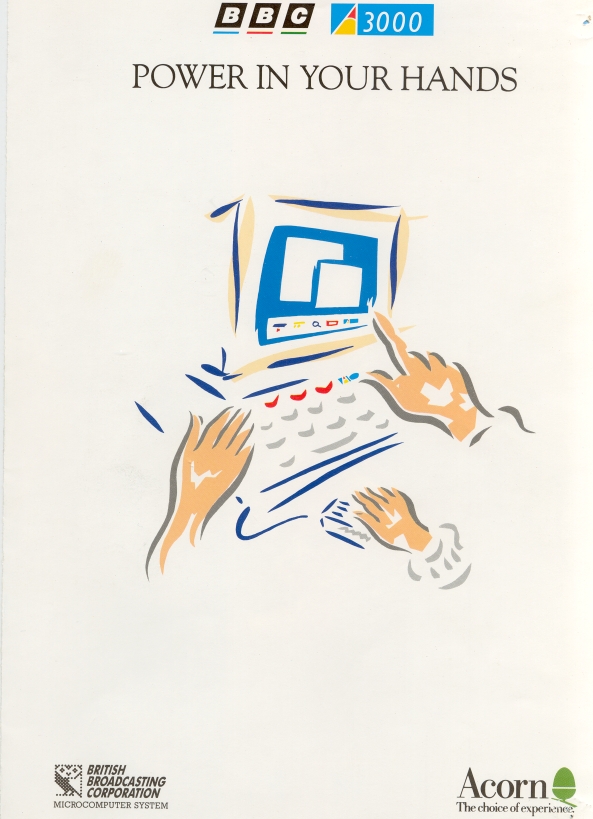 A brochure cover I believe for the BBC A3000
The A3000 still retained the BBC corporate logo and BBC Owl image.
It was the last Acorn machine to do so I believe.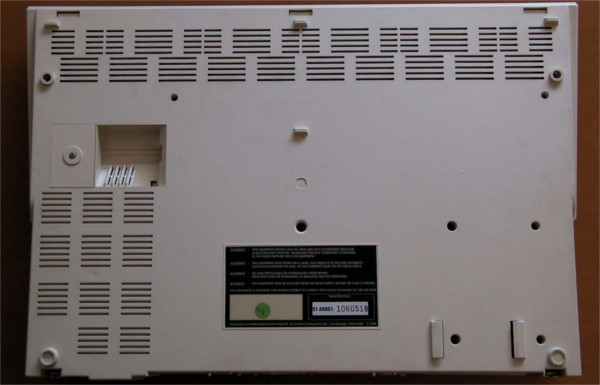 the underside of the A3000 always fascinated me in that you can see a location in the
recessed pocket by the power supply that I believe was for an auxillary power output
Like the one on the BBC Micro for powering external Floyy Disc Drives etc.
There is also a compartment for 2 x AA style batteries for the CMOS RAM
This was not used and the motherboard had a battery soldered directly to it.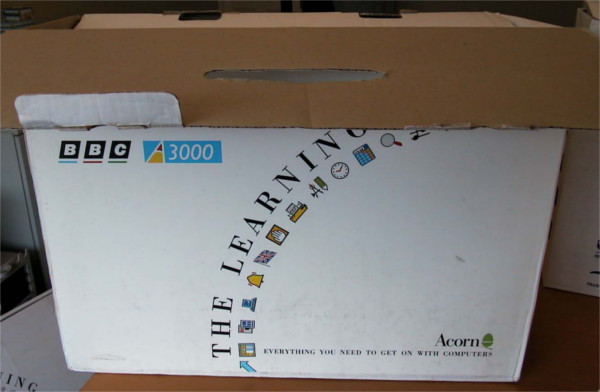 An image of the BBC A3000 Learning Curve Promotional Box.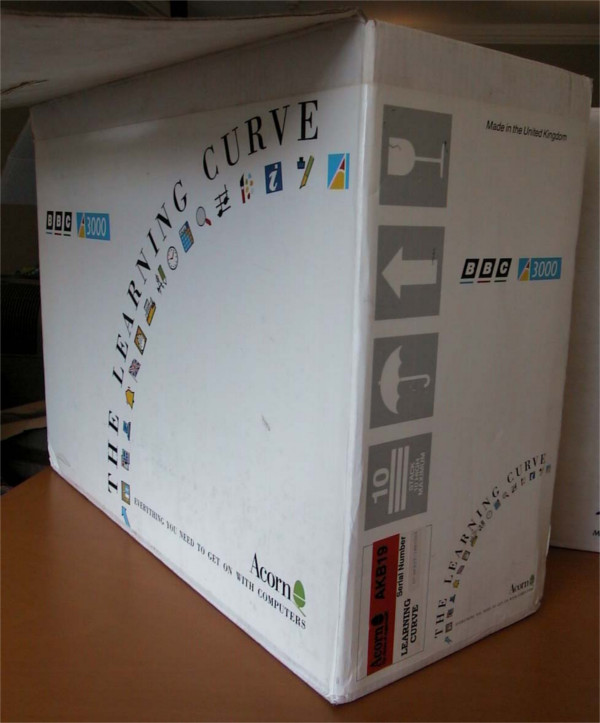 Another inage of the A3000 Learning Curve box.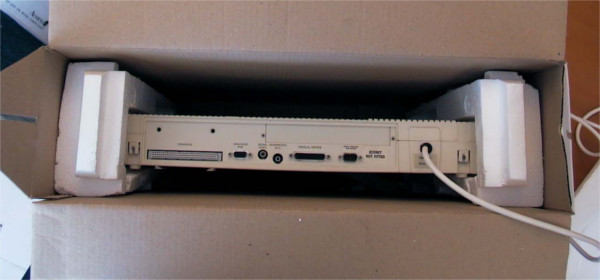 A general view of the A3000 in its polystyrene inserts.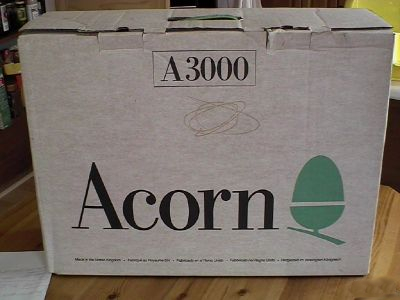 The standard design A3000 box.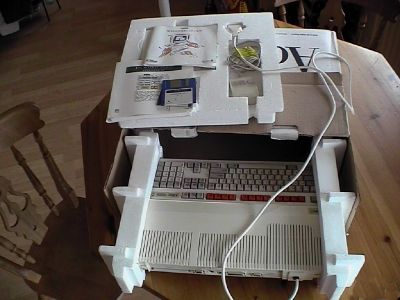 Polystyrene packaging similar in design and execution to the BBC Master Machine.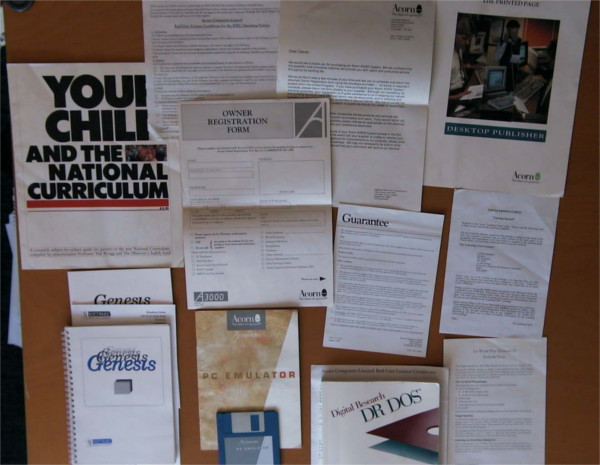 The documentation and software manuals issued with an A3000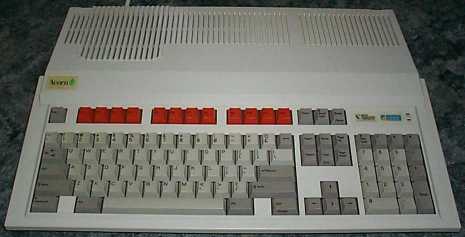 A shot of a relatively clean and un-yellowed BBC A3000.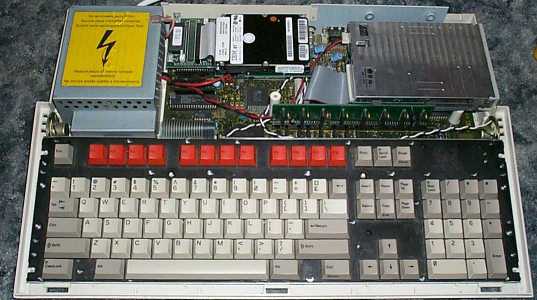 inside the machine we see a IDE Hard Drive Upgrade, a Main Memory expansion 1-2Mb
Also of note a metal cover for the Power Supply. Early machine had a Cardboard Cover !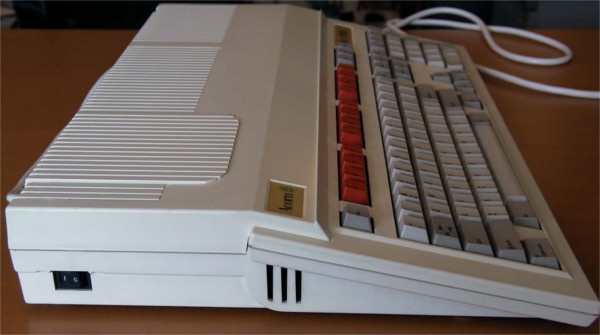 A view of the left hand side of the machine showing power switch.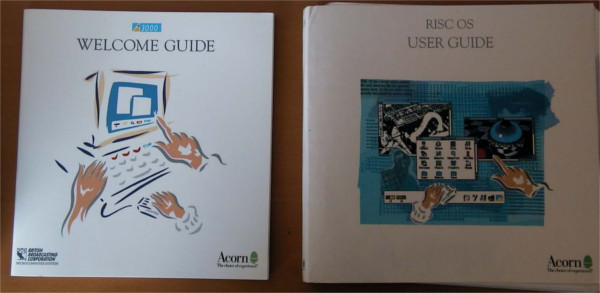 The A3000 Welcome Guide and RISC OS USer guide ( RISC OS 2 originally )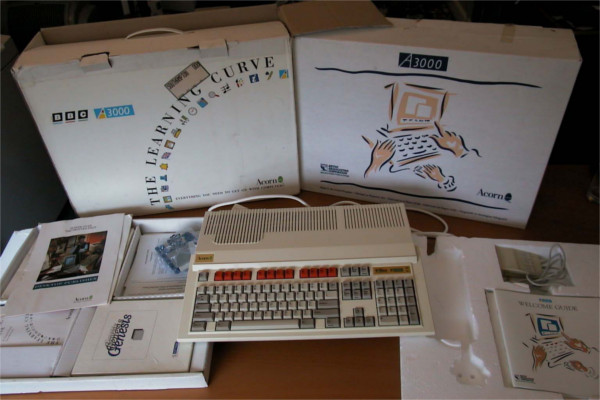 A view of an A3000 Learning Curve package.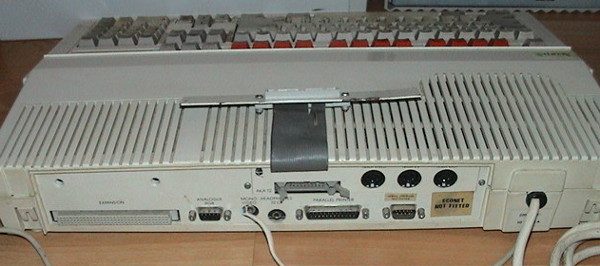 A view of the rear of an A3000 with User Port / Midi Port podule fitted.
I do not know the other ribbon cable. External Floppy Drive maybe?

A view of a clean, un-expanded A3000. Note the Econet Not Fitted sticker covering the socket.

A view of the right hand side of the A3000 showing Floppy Disc Drive and Reset Switch.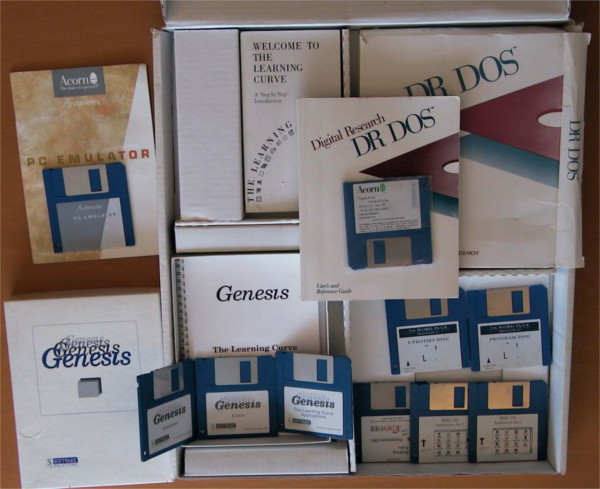 A view of the Software packages that come with the A3000.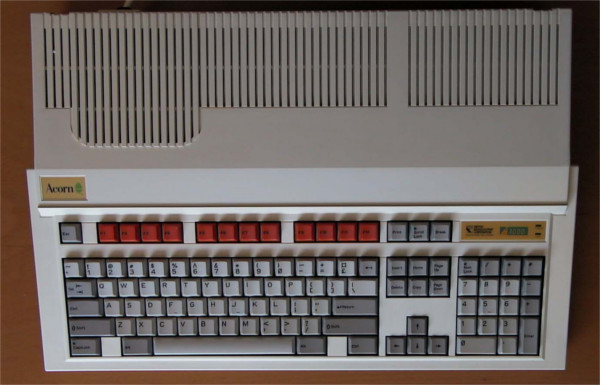 A top-down view of the Acorn A3000. Quite a good looking machine in its day.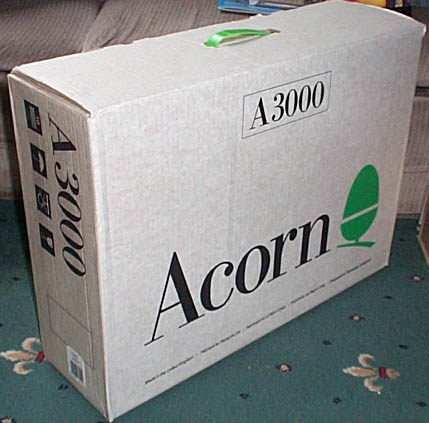 This is another view of the standard A3000 packing box.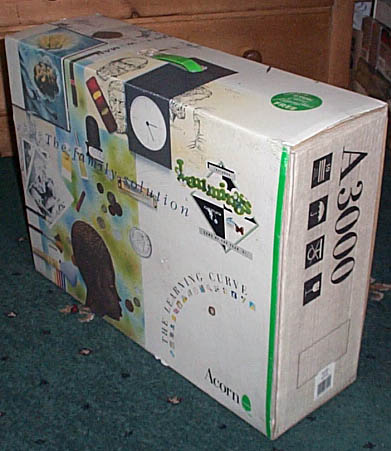 A view of the other side, showing the Learning Curve pack graphics.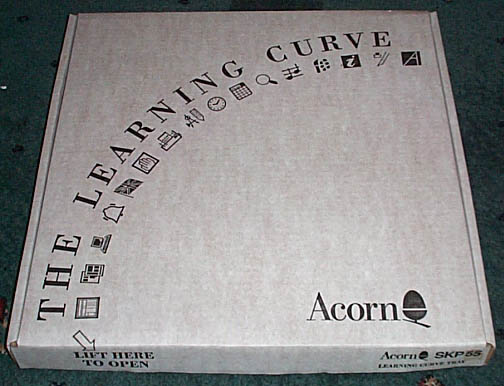 this box contained the Learning Curve Software packages.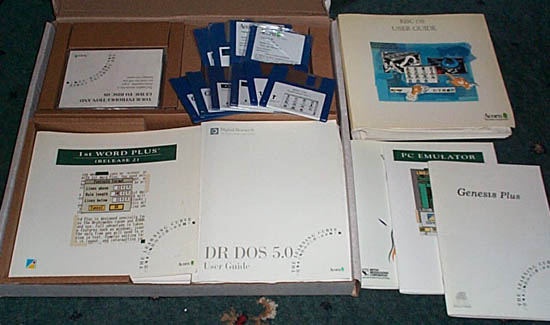 So a basic Word Processing Package, A software PC Emulator with Digital Research DR DOS 5.0
Introduction audio cassette's and the machines disc software and support disc's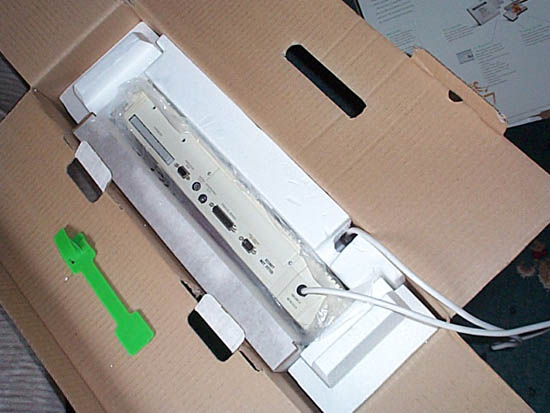 A top-down view showing how the learning curve pack fitted below the A3000 in its box filling a space.



If you have arrived here from a Search Engine
Click the link below to go to the Classic Acorn Home Page
Everyone else use the Navigation Section on the Left
&lt---------------------------------------------------