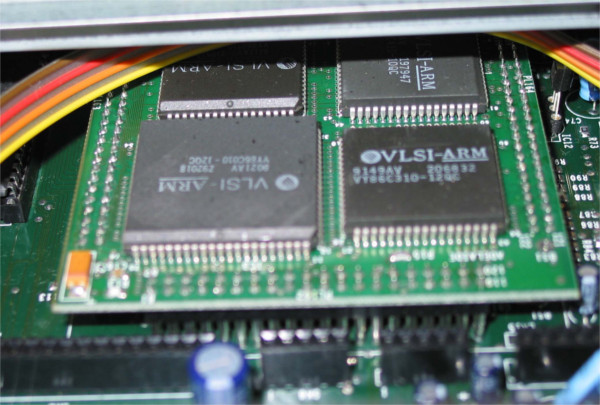 The early A3010's came with a mezzanine CPU board.
The machine was to have the new ARM250 CPU that was faster than the earlier ARM 2,
But as the Chip was still not in production a compromise was made and these early
machines had an ARM 2 CPU with three support chips fitted to a Mezzanine board.
'Mezzanine' because it was fitted up and above of the main motherboard.
When development was ready, the new ARM 250 CPU was soldered Directly to the motherboard.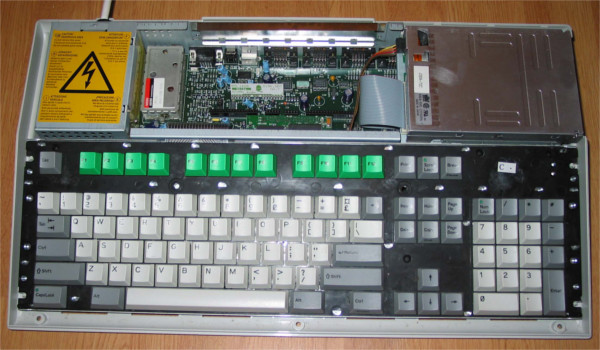 A view inside an early A3010, the Mezzanine board is difficult to see but is
located in the centre of the machine just below the keyboard.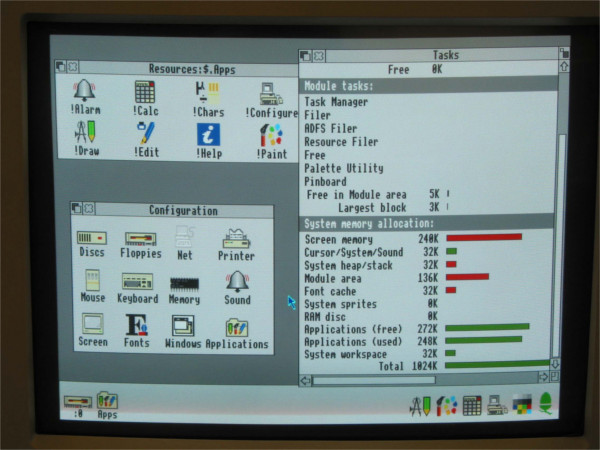 Just a reference shot of the RISC OS Desktop on this machine.



If you have arrived here from a Search Engine
Click the link below to go to the Classic Acorn Home Page
Everyone else use the Navigation Section on the Left
&lt---------------------------------------------------