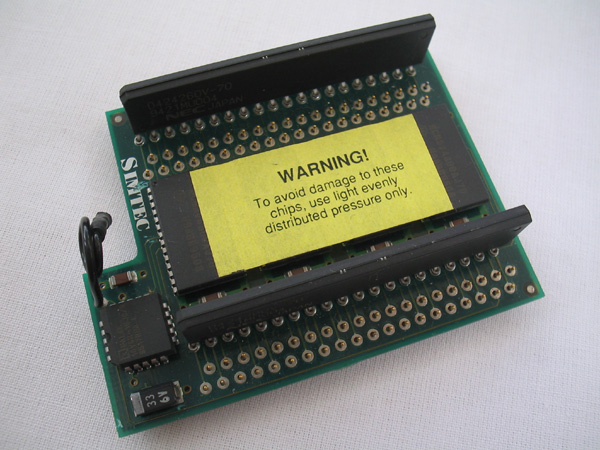 A SimTec 3Mb RAM Upgrade that raised system RAM to 4Mb Total.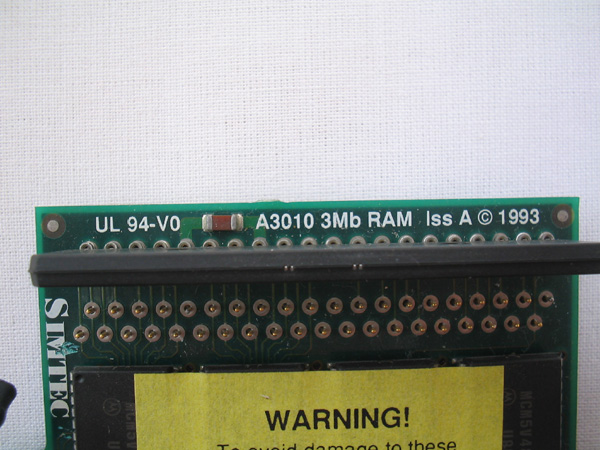 A view of the product details on the PCB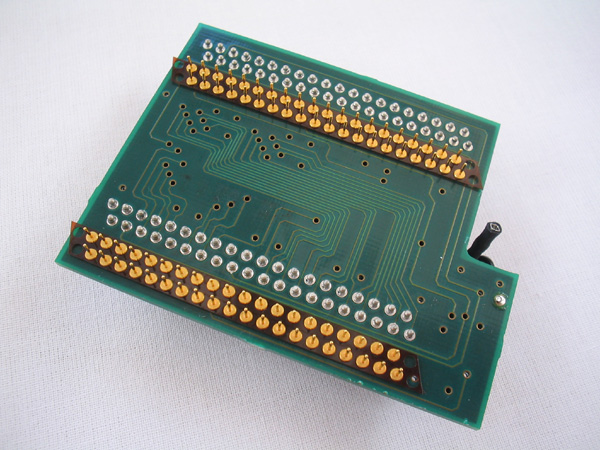 Another view of the RAM upgrade showing the mainboard connecting pins.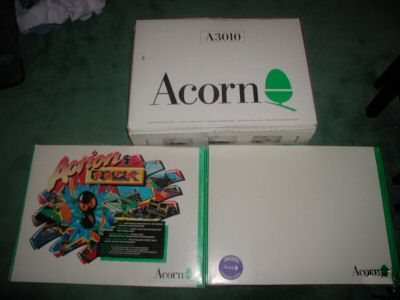 A Acorn A3010 BOx with Action Pack games package.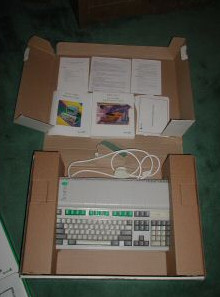 The A3010 box opened up. No more polystyrene, this was all cardboard.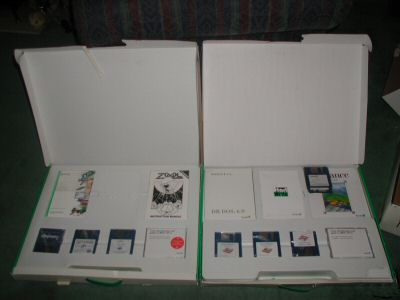 The Action Pack containing some game demo's including the addictive Zool
Along with the pack containing the PC emulator and support discs for RISC OS 3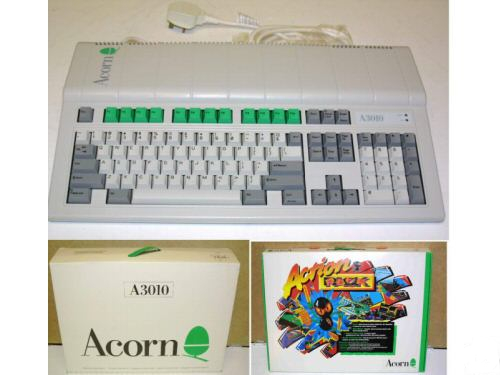 A nice clean A3010 and packing box.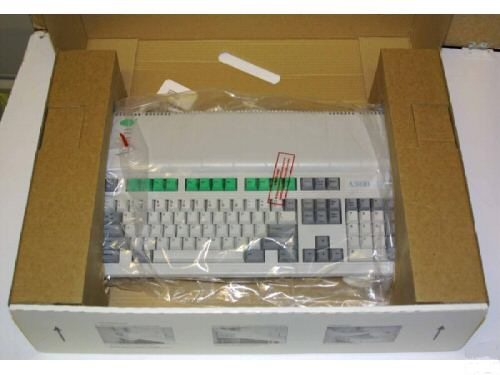 The box opened up revealing the machine in its original plastic bag.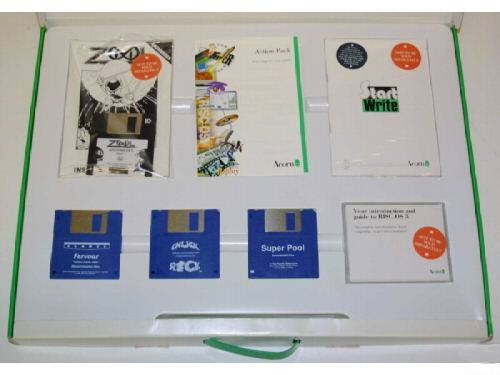 A closeup of the Action Pack, including Zool, Chuck Rock and Super Pool.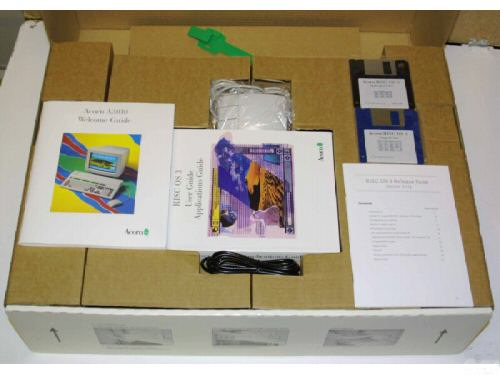 A view inside the opened A3010 box showing manuals and mouse storage points.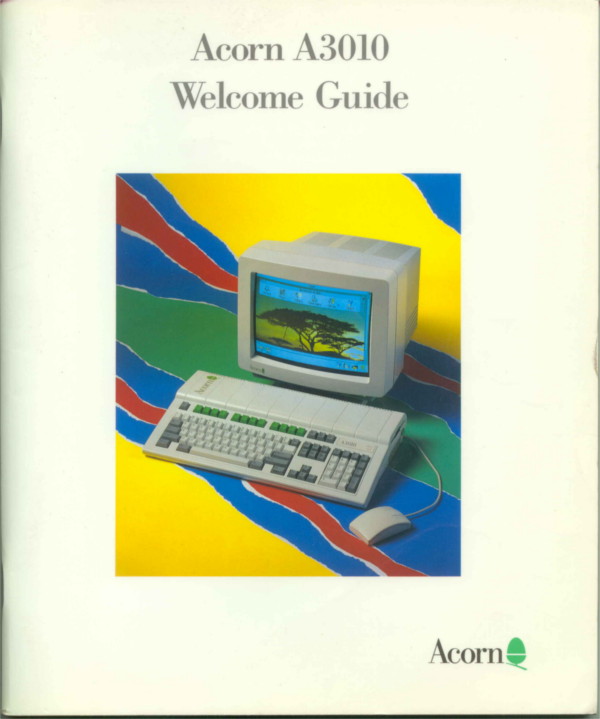 The A3010 Welcome Guide book cover.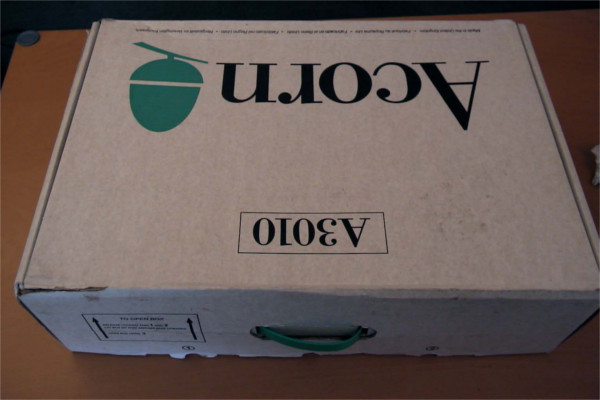 A general view of the A3010 Box.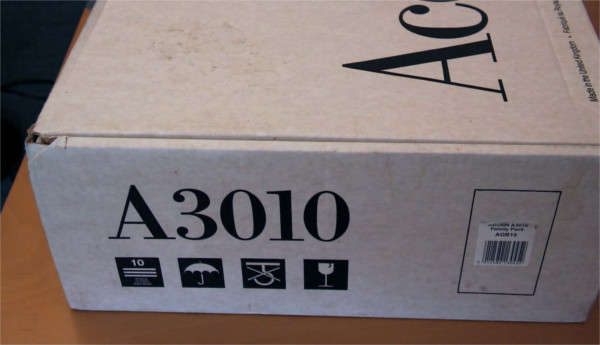 A side view of the A3010 box.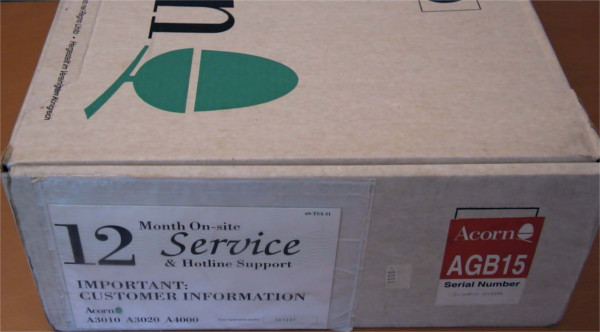 A view of the other end of the box showing product code and customer service information.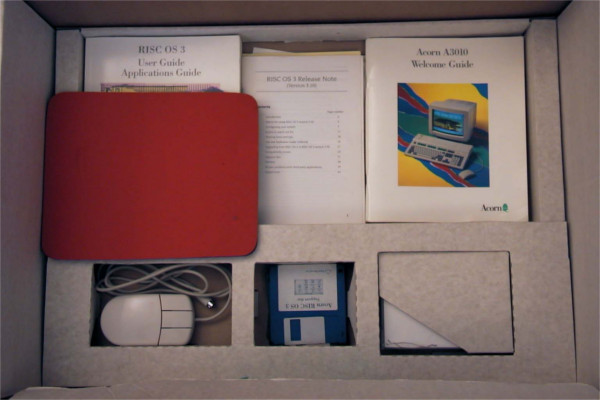 The associated manuals and accessories within the A3010 machine box.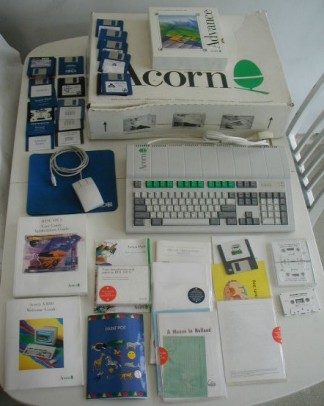 A shot a nice A3010 with original manuals and disc's plus some extra software.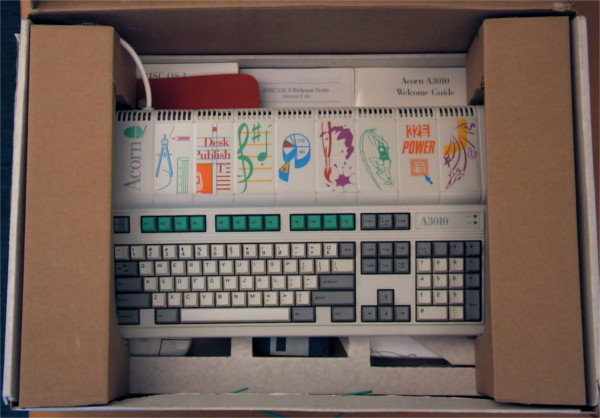 A view of an early A3010 I believe. I had one with this graphic and it had its
processor on a mezzanine board as the new ARM chip was not finalised.
So all the individual parts of the ARM chip were seperate on this Mezzanine.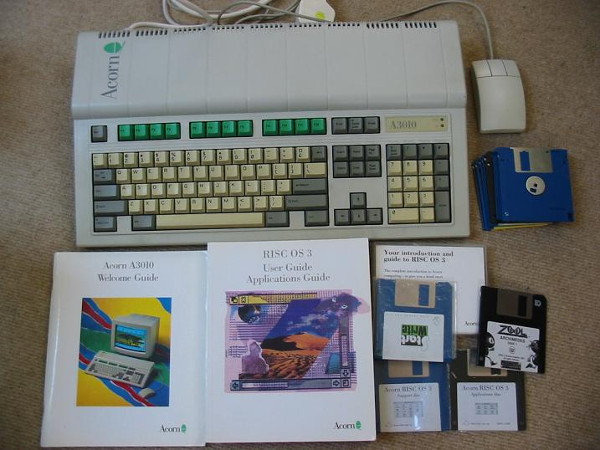 A view of a nice clean A3010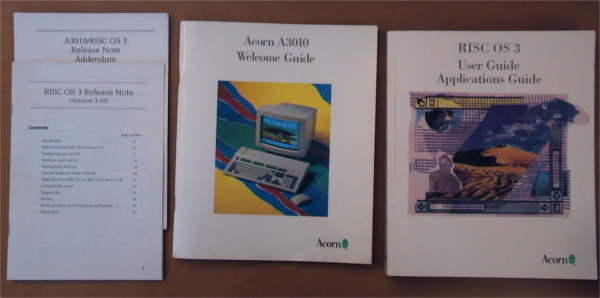 The A3010 Welcome and RISC OS User Guides along with RISC OS 3 Release Notes.


A view of the front and top of the A3010.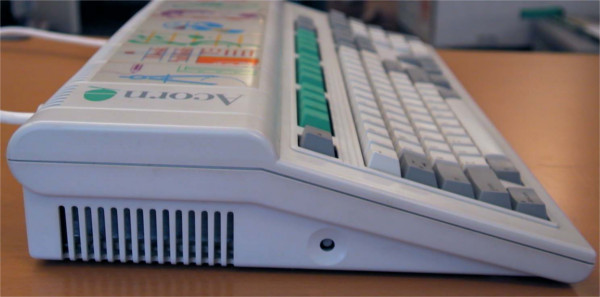 The left hand side only contains the small reset switch.


A view of the rear of the machine. Note, no podule has been fitted.
The A3010 was aimed at home/gaming so had two joystick ports on the rear.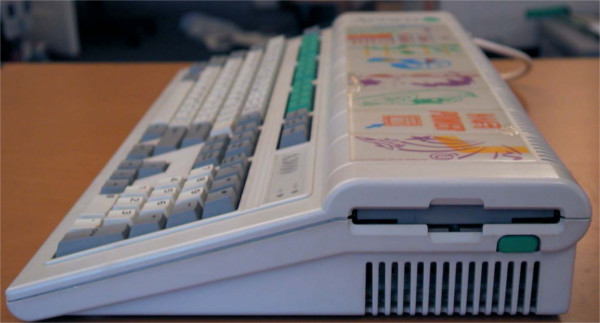 A view of the right hand side of the A3010 showing the 3.5" Floppy Disc Drive.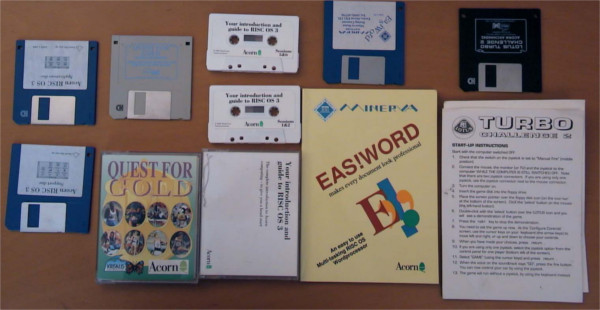 The standard software package that came with the A3010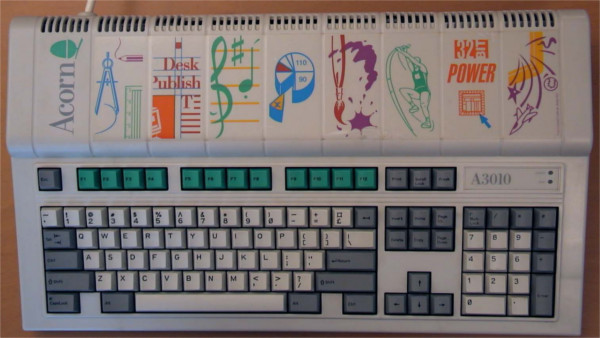 A top-down view of the Acorn A3010 showing the early graphics promoting its uses.



If you have arrived here from a Search Engine
Click the link below to go to the Classic Acorn Home Page
Everyone else use the Navigation Section on the Left
&lt---------------------------------------------------