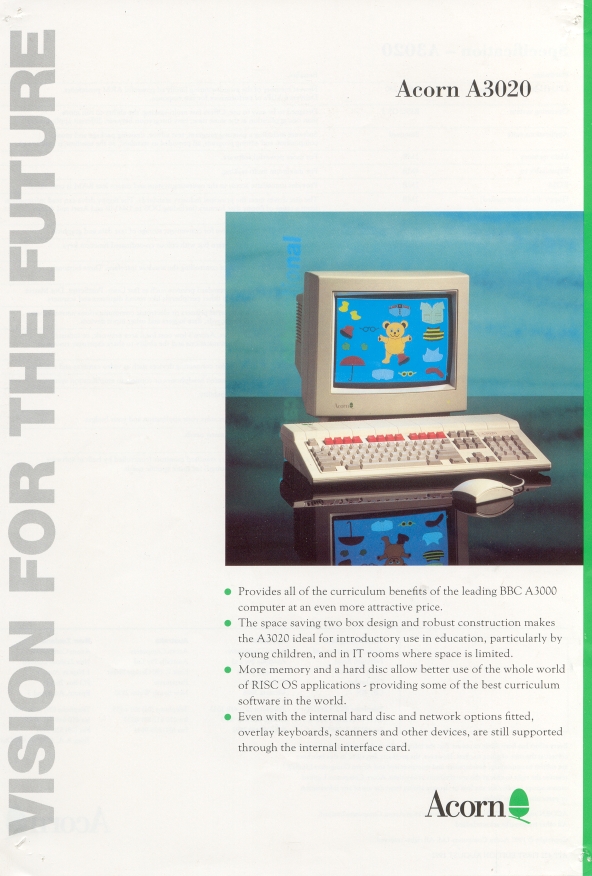 Acorn brochure for the A3020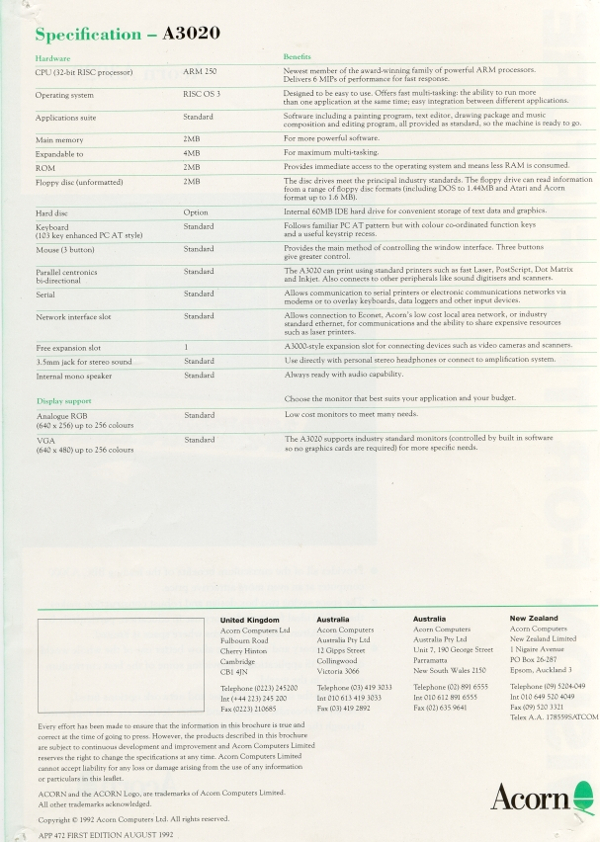 Acorn brochure for the A3020 - 2nd side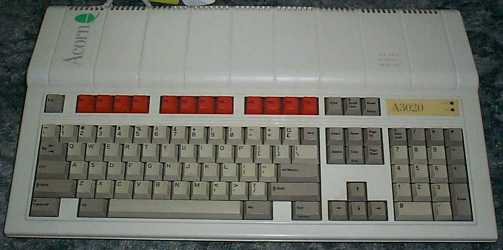 A general view of the A3020. Red function keys as this machine was aimed at the
education market ie schools. Red keys as traditional with BBC Micros and early Archimedes.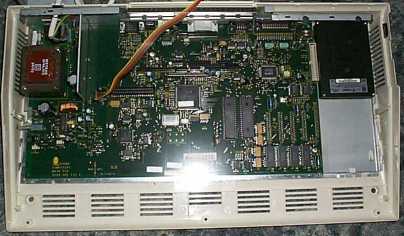 A view inside the A3020.
Where the A3010 was primarily for home use, the A3020 had onboard circuitry
for a Hard Disc. One can be seen on the right hand side of the motherboard.



If you have arrived here from a Search Engine
Click the link below to go to the Classic Acorn Home Page
Everyone else use the Navigation Section on the Left
&lt---------------------------------------------------