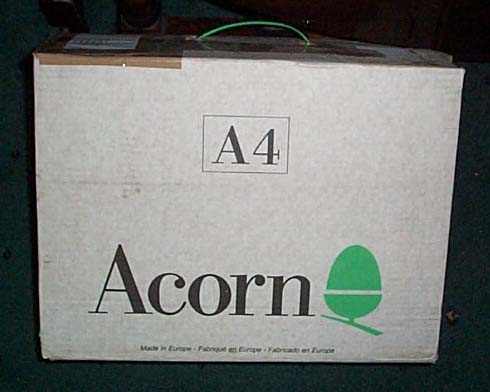 A clean Acorn A4 Product Box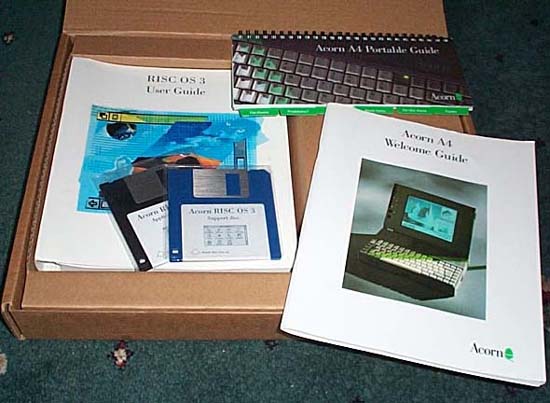 On opening we see the supplied literature and disc software.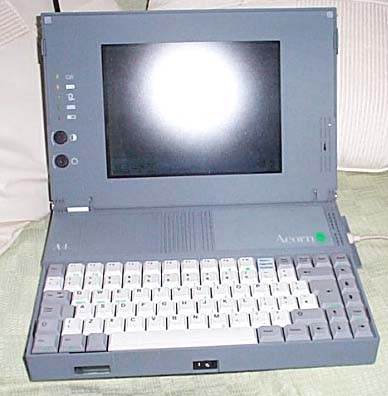 A general view of the Acorn A4 Laptop.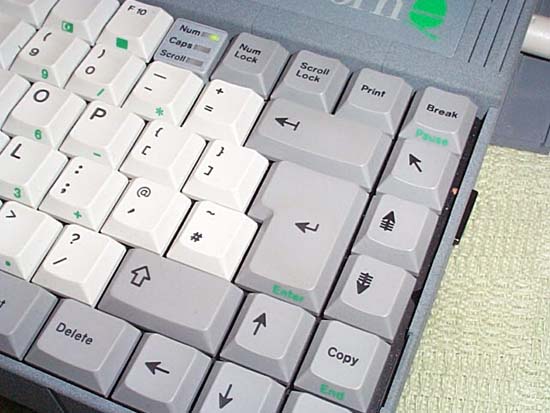 A closeup view of part of the Keyboard. It was quite a nice keyboard to use.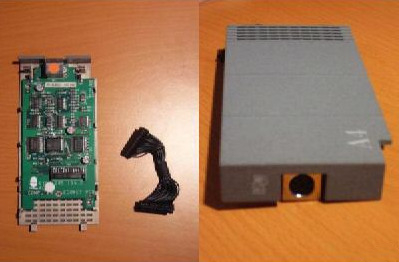 A view of the optional Econet upgrade for the Acorn A4.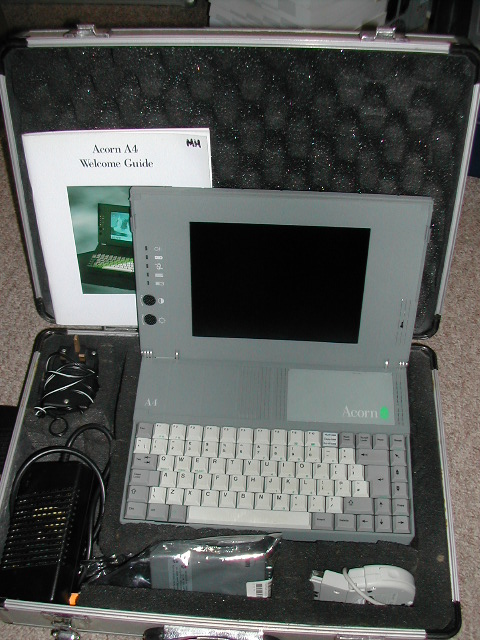 An A4 in a Hard travelling Case ( Not of Acorn origin ).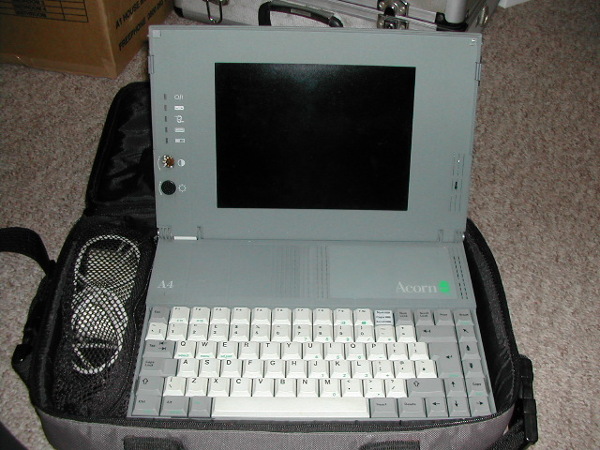 this A4 is in an original Acorn A4 carry case.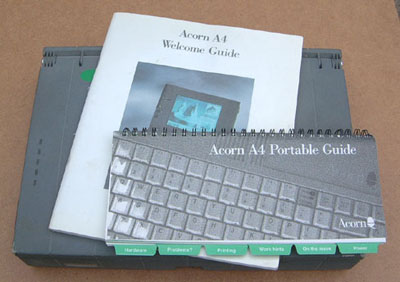 A view of the Welcome Guide and Portable Guide.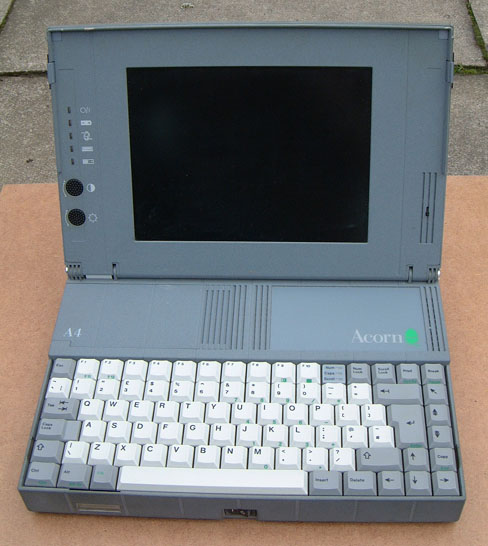 A general view of the A4 open.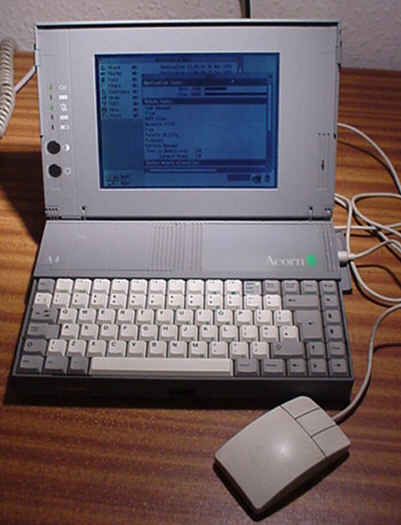 A view of the A4 working and with Acorn Mouse. You could move the pointer with arrow keys.
Though this is not really practical and there were no real track pads back then.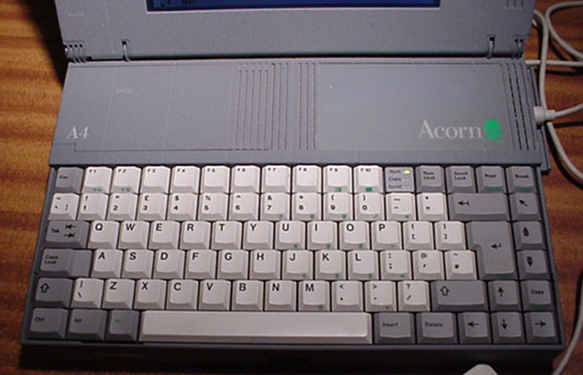 A general view of the Keyboard Layout.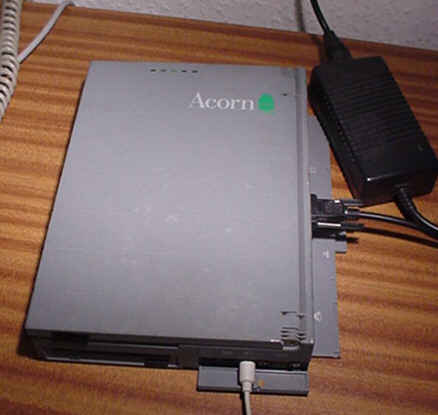 All of the ports were covered by pull down flaps. It looked nice closed but
looked cluttered when open and full of cables.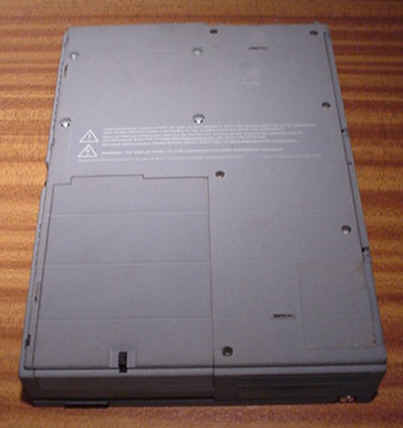 A view of the underside showing removable battery in the lower left corner.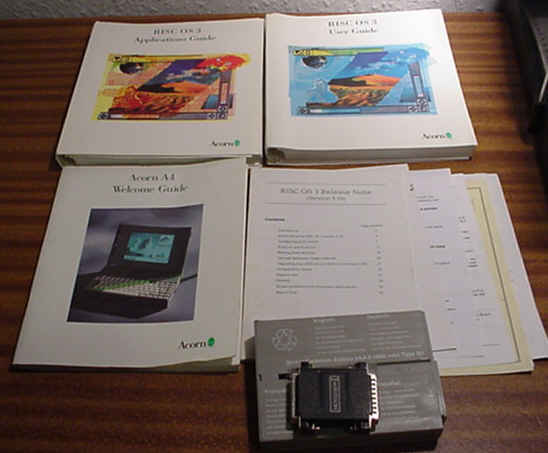 A general view of manuals, battery and a Dongle ( Probably for !Impression ).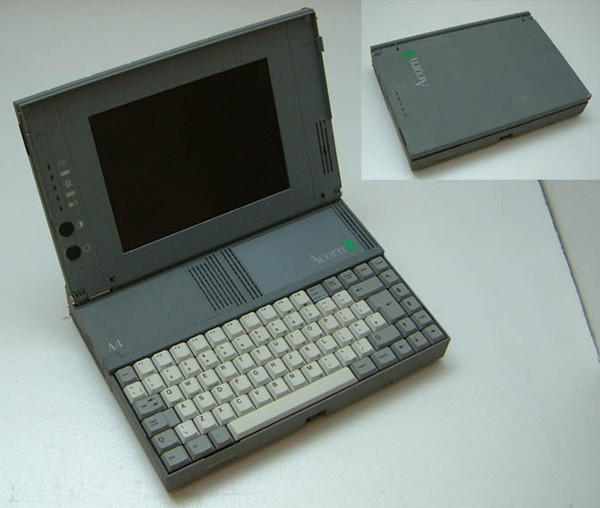 A general 3/4 view of the laptop open and 'inset' closed.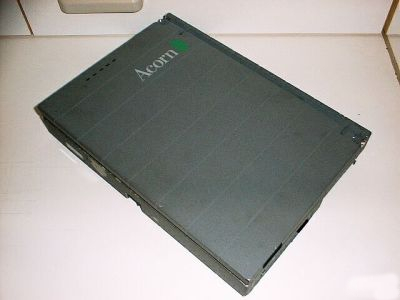 Another View of the A4 closed showing Acorn branding on the top cover.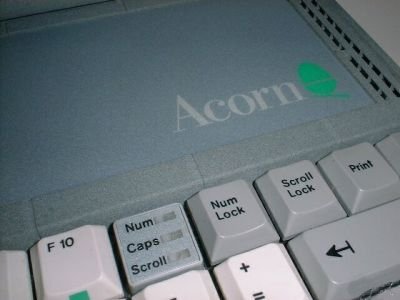 A look at the Acorn branding above the keyboard on the right hand side.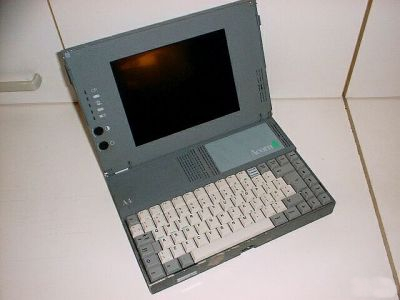 A view again of the A4 in the open position.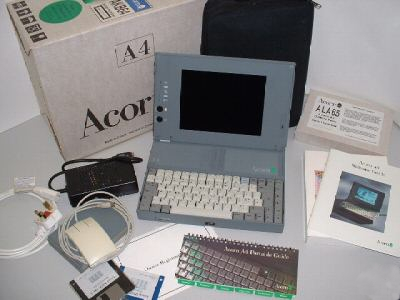 A look at a mint condition A4 with all components present.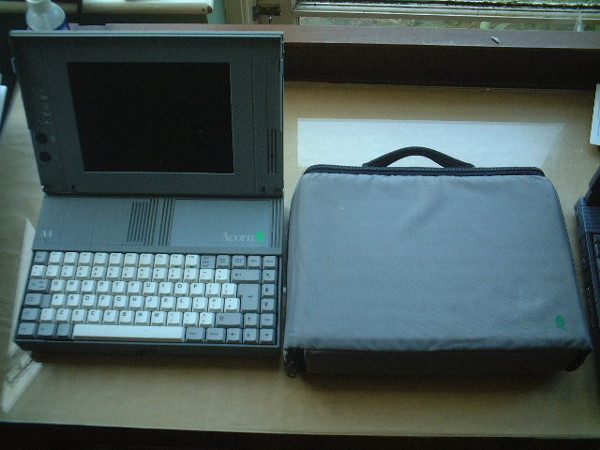 Another view of an A4 with travelling case.



If you have arrived here from a Search Engine
Click the link below to go to the Classic Acorn Home Page
Everyone else use the Navigation Section on the Left
&lt---------------------------------------------------