Acorn A3010

NOTE! The following images and list of Item's on this page referre
to the Acorn A3010 Family Pack AGB15
Other Acorn A3010 packs were available at the time.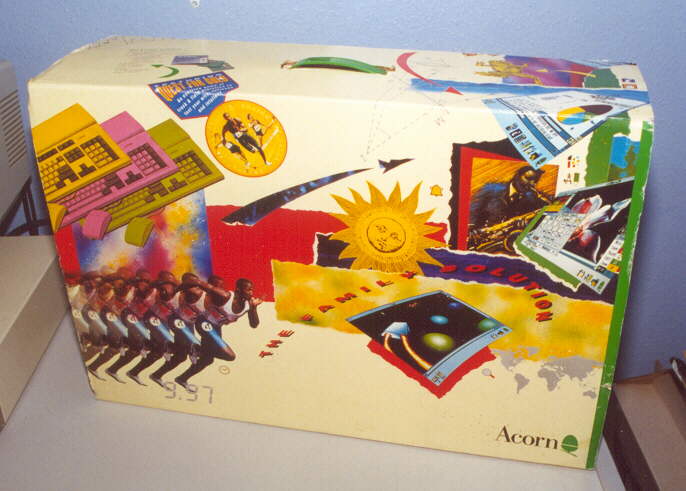 A front view of the A3010 Family Pack AGB15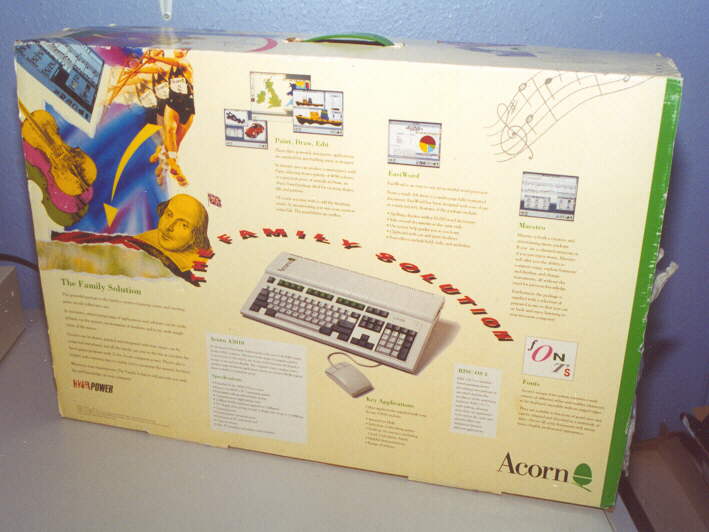 Rear view describing the features of the A3010 and contents of the box.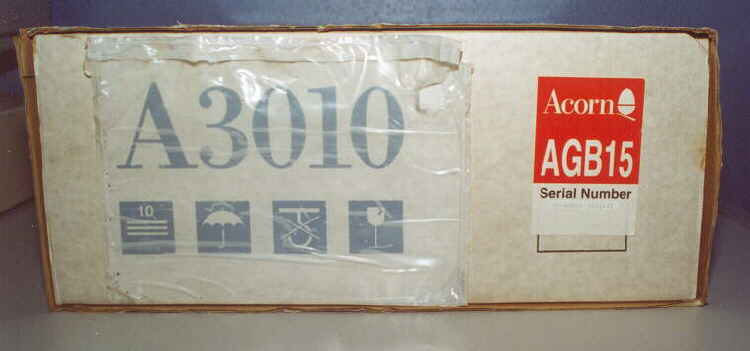 Side view showing Model, Product Code and Serial Number of the machine inside.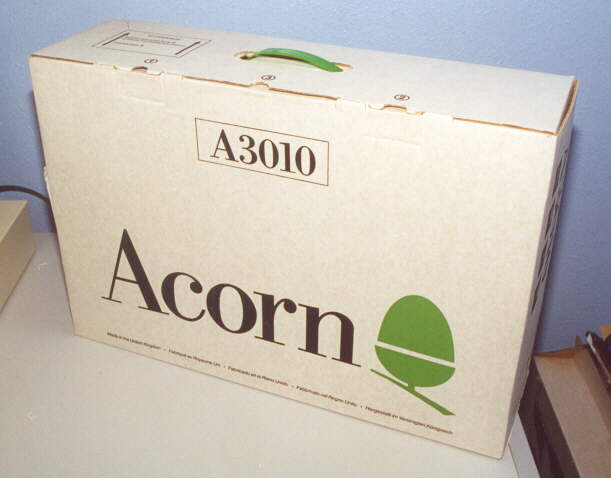 Sliding the cover off reveals the standard Acorn Packaging.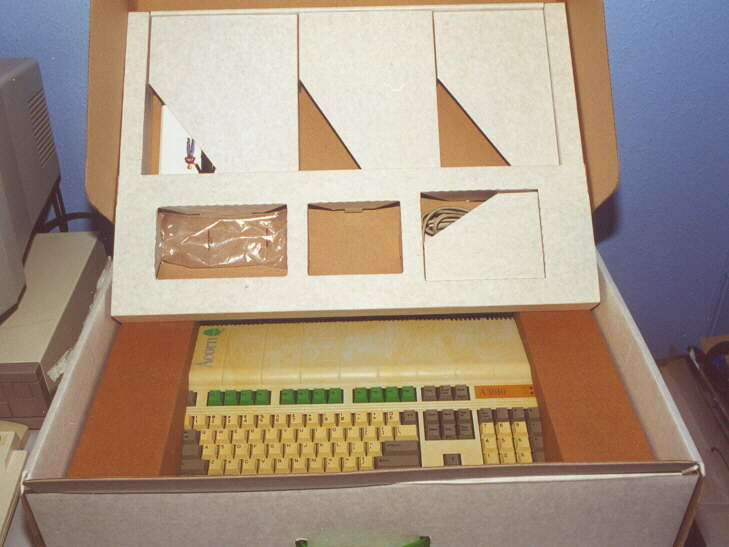 Opening the lid of the box reveals a top-section where the manuals, software, mouse etc would be housed.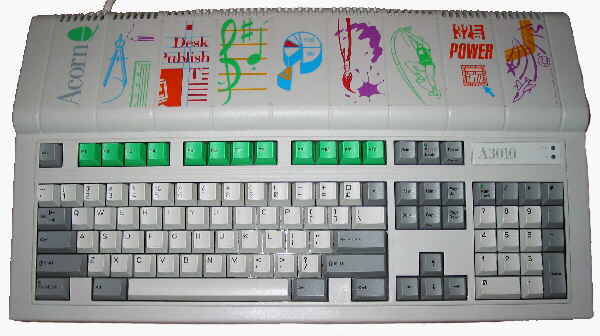 The A3010 machine. This one features a colourful transfere on the top of the case.
These transfere's were removable.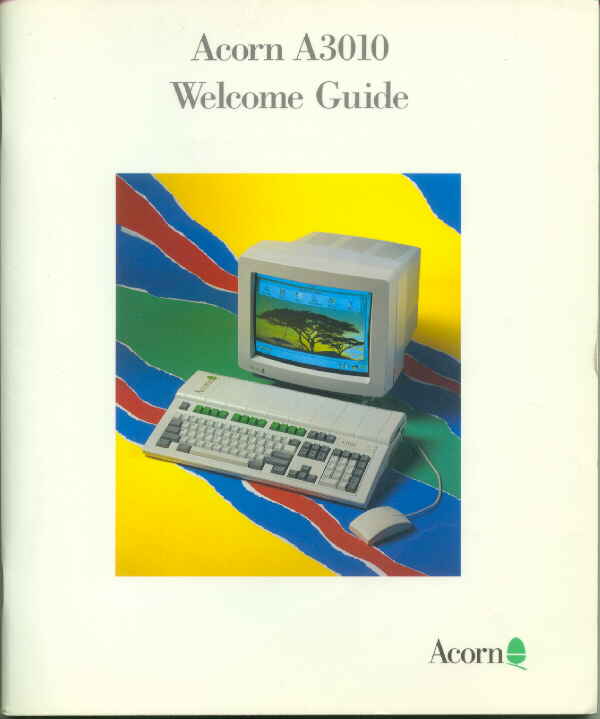 The A3010 Welcome guide which takes you through initial setup of the A3010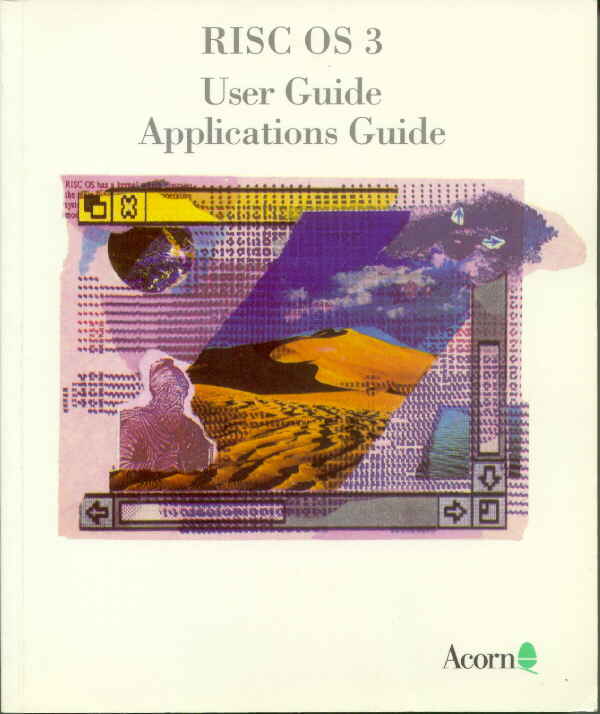 A rather heavy RISC OS 3 User guide / Applications Guide.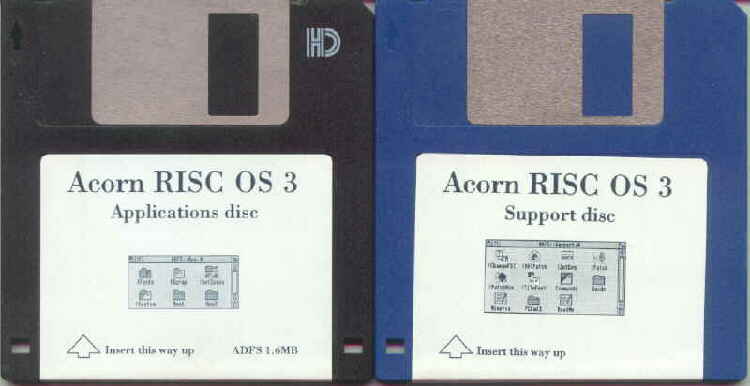 Two Floppy discs; Applications and Support.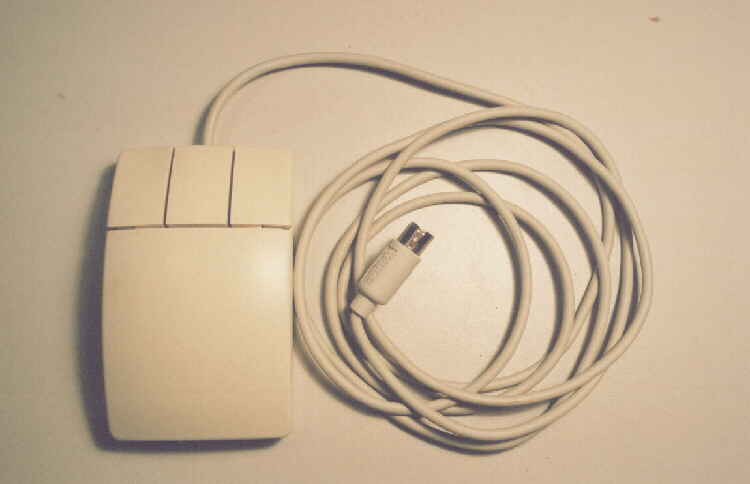 A 3 button Mouse
No images as yet for the following item's;
RF Lead
Guarantee Registration Card
Audio Training Tape
EasiWord - Word Processing Software
Quest For Gold - Game Disc
A couple of FREE! TDK 3.5" Floppy Discs

If you have arrived here from a Search Engine
Click the link below to go to the Classic Acorn Home Page
Everyone else use the Navigation Section on the Left
&lt---------------------------------------------------