Microvitec Cub 3000
Picture Alignment
Ok, its not really in the "32bit" catagory, but the Cub 3000's are being used on 2 of my A3000's so they qualify.
Basically I turned the monitor on after a long period on inactivity and found that the picture had a left-right
alignment problem. So a quick look at the Cub service manual told me what to do. So here's the quick fix.
NOTE!

This repair was performed by working on LIVE! equipment. I shall not be liable for any person or equipment
being damaged or hurt by following this repair technique. This notice stands, as anyone reading these pages
should by now have read my disclaimer on the sites Front enterance page.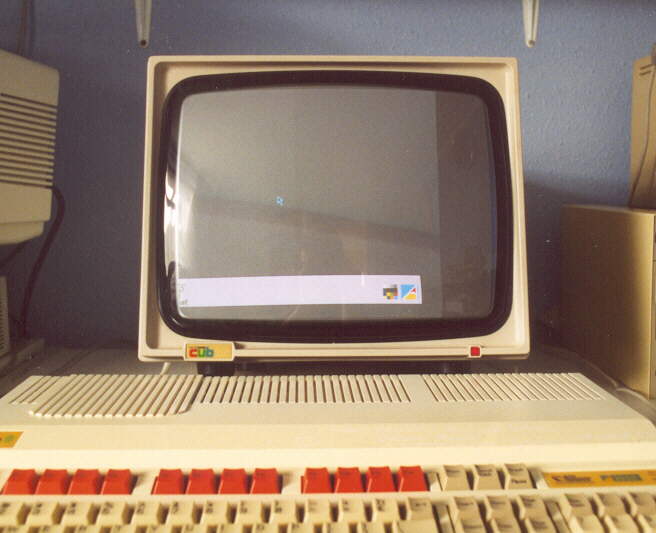 My Cub 3000 with the picture slewed over to the left.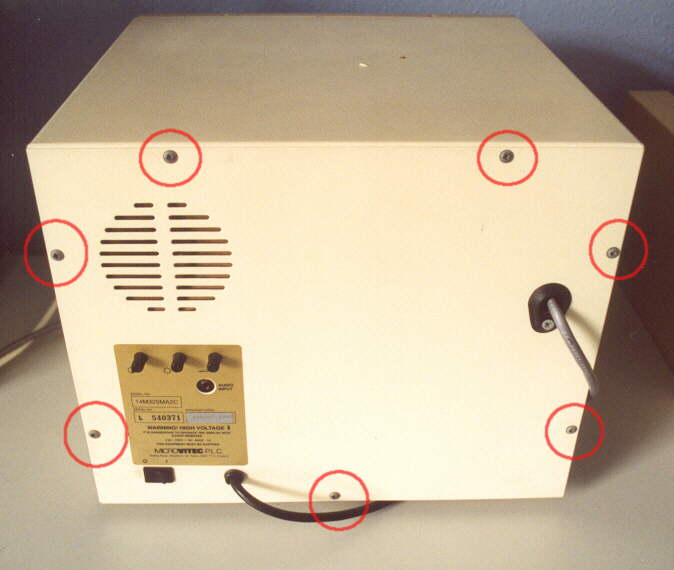 Disconnect from the mains and unscrew and remove the 7 screws on the rear panel.
The rear can now be laid down flat to expose the mainboard.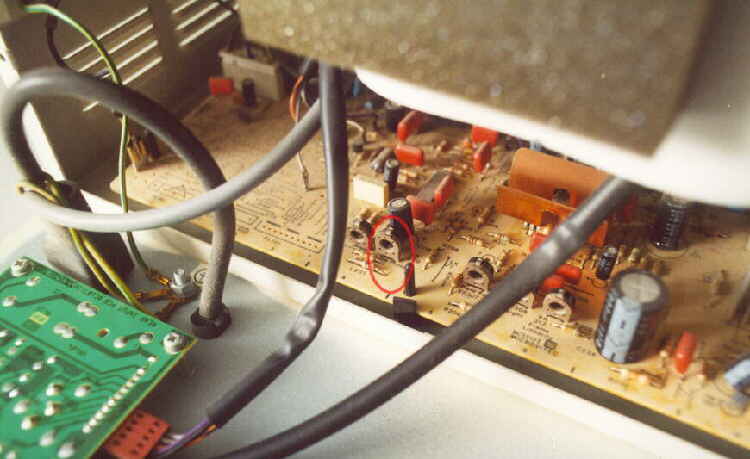 To adjust the left-right alignment power up the monitor and computer, and with an insulated screwdriver
gently adjust the trim labeled "L Phase" either way until the picture is centered.
DO NOT allow your screwdriver to touch ANYTHING else whilst doing this.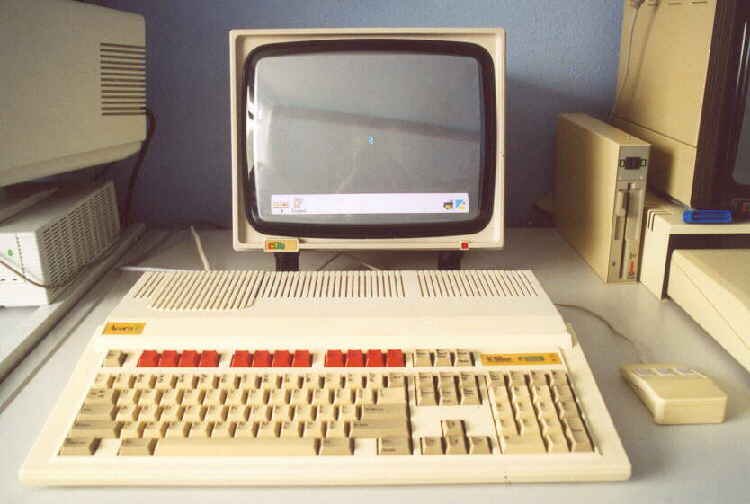 The picture adjusted, case re-assembled.

If you have arrived here from a Search Engine
Click the link below to go to the Classic Acorn Home Page
Everyone else use the Navigation Section on the Left
&lt---------------------------------------------------