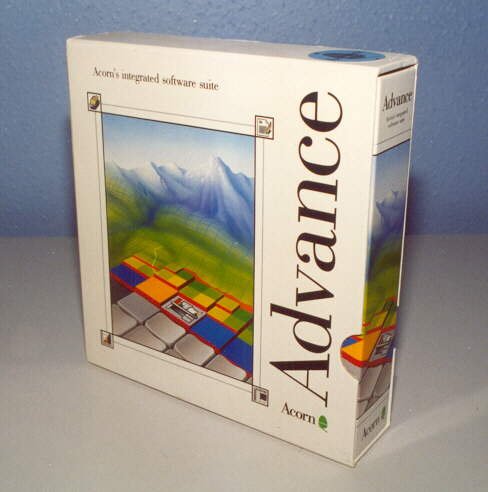 Acorn Advance Package
A software suite comprising of Word Processor, Spreadsheet, Database and Graphics.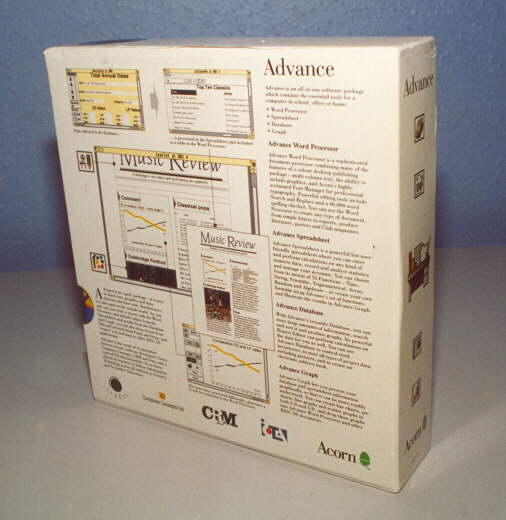 Rear view of the box which describes each component in detail.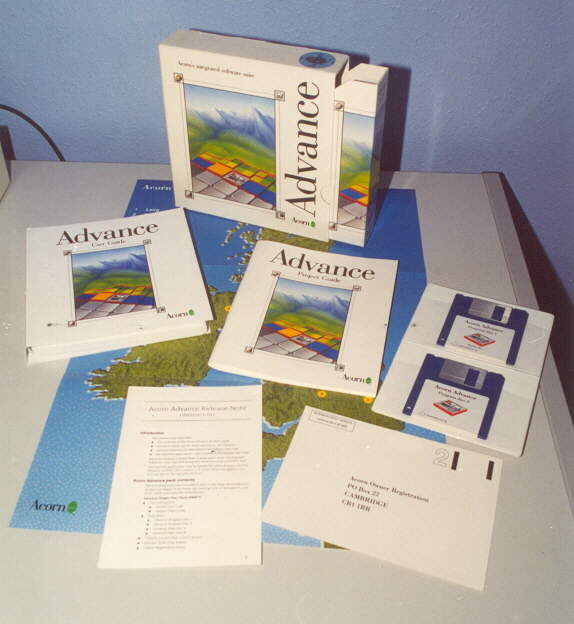 Contents include; Advance User Guide, Advance Project Guide, Climate Project Map,
Release Notes, Owner Registration Card, and 4 floppy discs,
2 containing the applications and 2 containing data for the tutorials.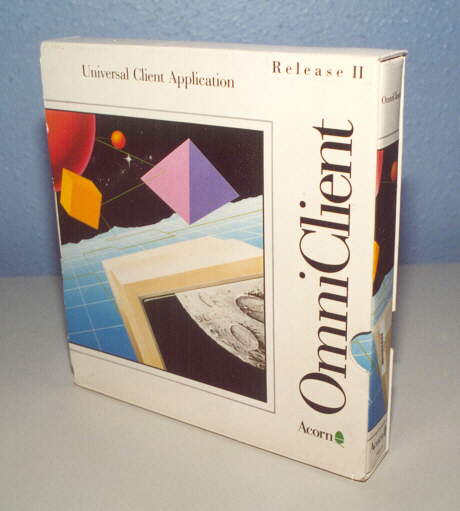 OmniClient, Part of Acorn's Universal Networking Portfolio providing connectivity to
NTServer, LAN Manager, Windows for Workgroups and NFS Solutions.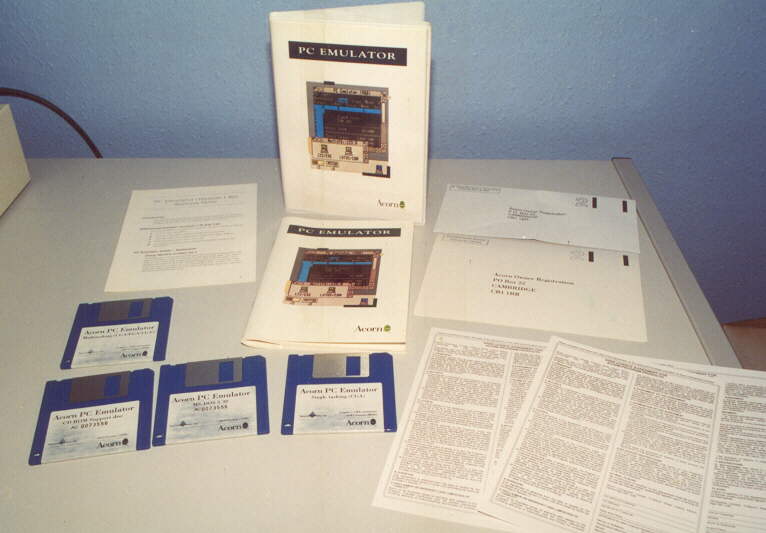 PC Emulator, Comprising of Manual, Release Notes, EULA, Registration Document,
Pre-paid return envelope and 4 disc's containing, Single Tasking CGA,
Multitasking CGA/EGA/VGA Emulation, MS-DOS 3.5, and CD-ROM Support Disc.
This Product was mainly supplied with A3000-A5000 machines.
Source of Information : AcornSoft Product Descriptions.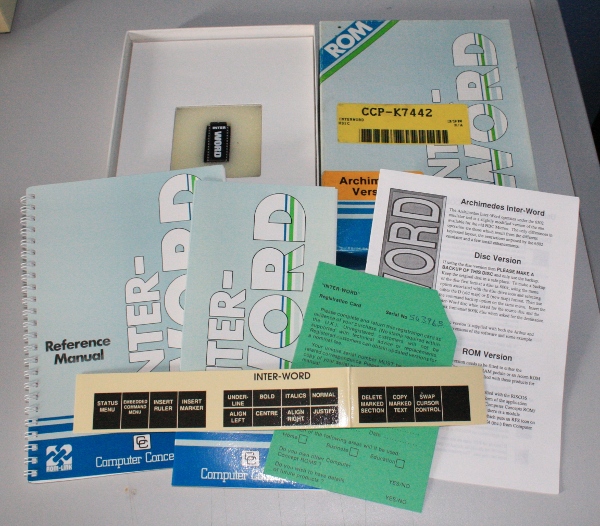 INTER-WORD Work Processing software package on ROM for the early Archimedes Range.
So A300/400 series with a ROM Podule to take the firmware. It came with installation
guide for the ROM. Various Manuals and Function Keystrip for the Keyboard.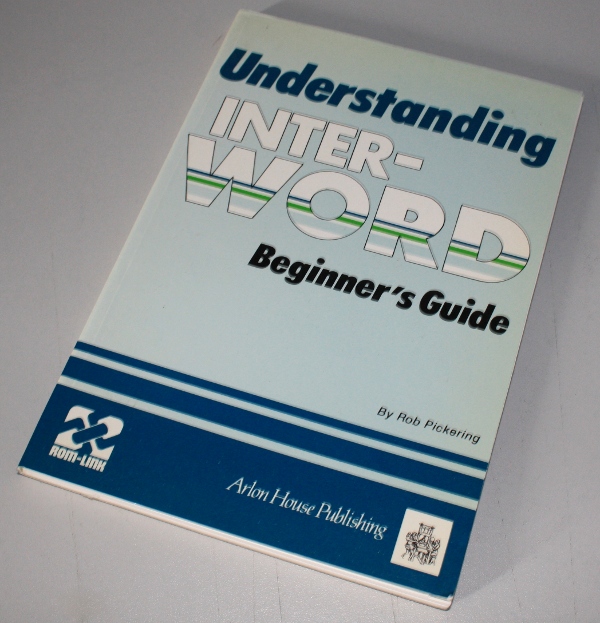 Understanding INTER-WORD Beginners Guide book for the Archimedes Range of Machines.