Acorn 6502 External
Second Processor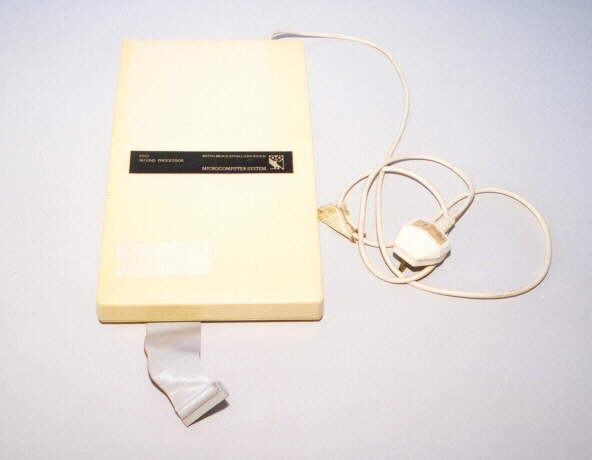 An Acorn 6502 Second Processor. Its a bit yellowed but in need of a clean.
An essential upgrade if you want to play ELITE at its most impressive.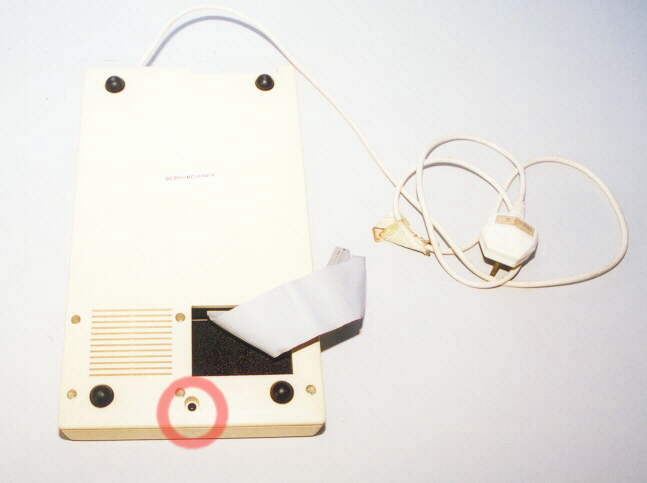 Turn the unit over and remove the single screw indicated in the picture.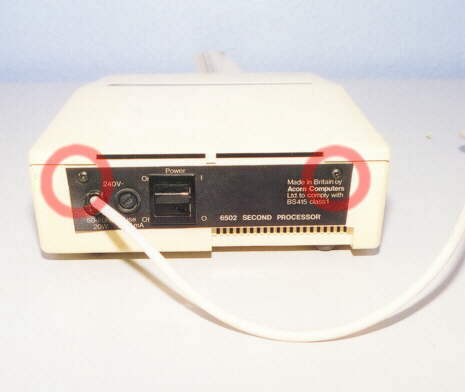 Turn the unit right-side up again, then at the rear, remove the 2 screws shown.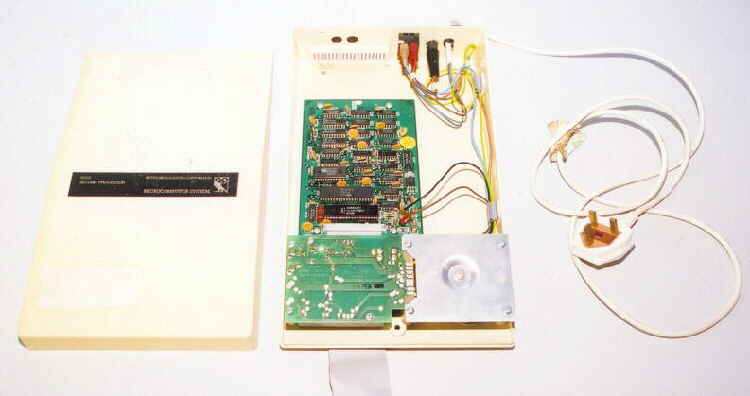 The lid can now be lifted clear. Not alot inside considering these cost 199GBP when new.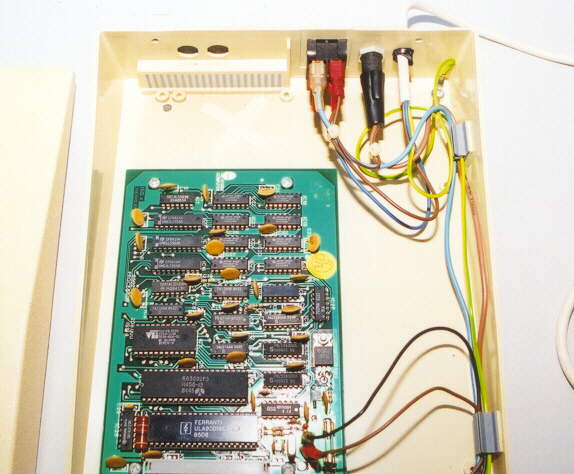 The inside has the usual "dust" everywhere. Its a bad picture but I've drawn a cross, with my finger in the dust to highlight it.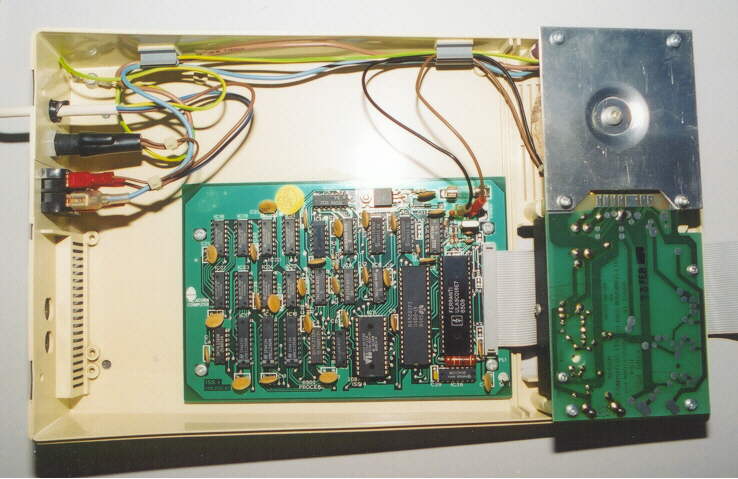 I have just wiped the case out and dusted the boards with a vacuum and brush.
I did not strip this unit totally as some of the wiring is a semi permanent
installation and I didnt want to disturb it.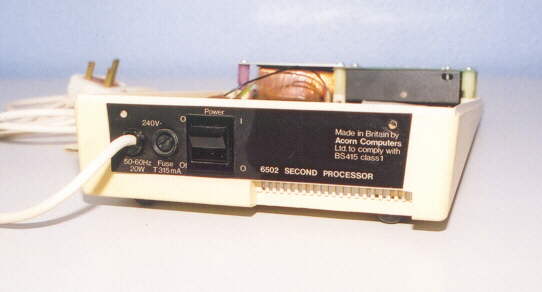 The rear of the case gets the same treatment, ie a good wipe with a damp cloth.
NO cleaning fluids as they can melt the plastic.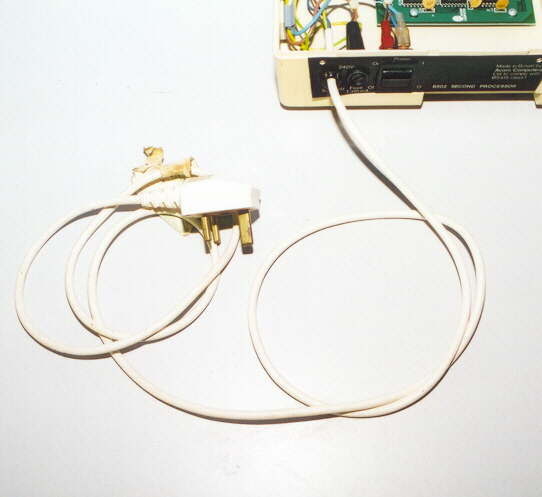 The mains cable is wiped clean with a damp cloth. Cables can clean up real nice.
Nothing worse than a gubby white cable. To much "flash" in this picture
makes it hard to spot the dirty cable on the left and clean on the right.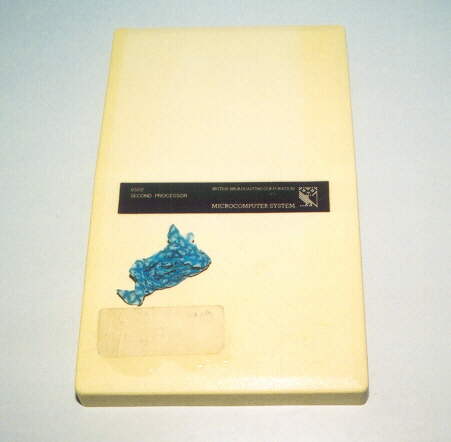 The top case was yellowed and in the past must have had a book resting on
top of it as there is a patch of "non-yellowing" visible. Also a paper
sticker at the front. Soak the case to help lift the label and dirt from the case.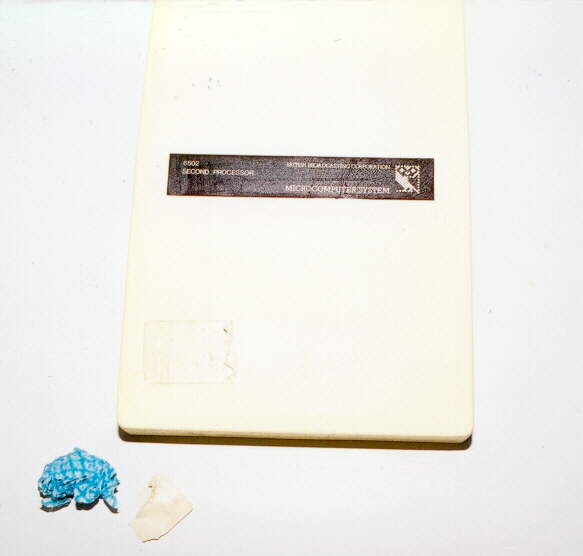 The case cleaned and wiped dry. A bad picture as its over-bright.
I must get to grips with flash photography.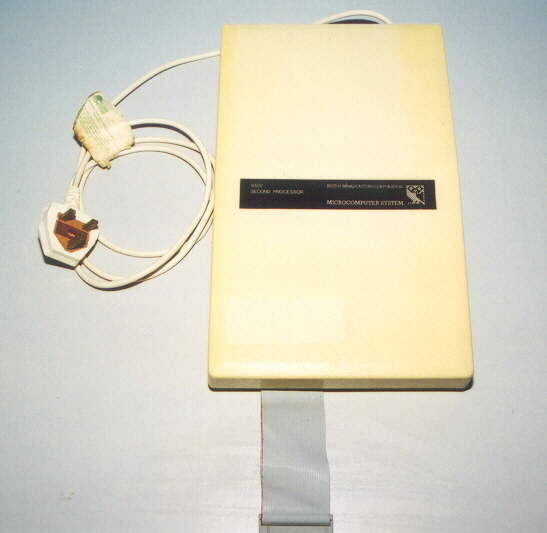 The unit re-assembled and ready for another 10 years work.

If you have arrived here from a Search Engine
Click the link below to go to the Classic Acorn Home Page
Everyone else use the Navigation Section on the Left
&lt---------------------------------------------------