Acorn Data Recorder
(BBC) ANF03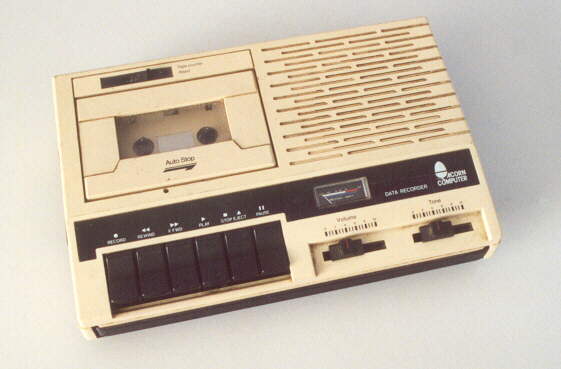 This is the standard Acorn Data Recorder for all 8bit machines. It has "Acorn Computer" written on top, some examples have "BBC Microcomputer System Data Recorder"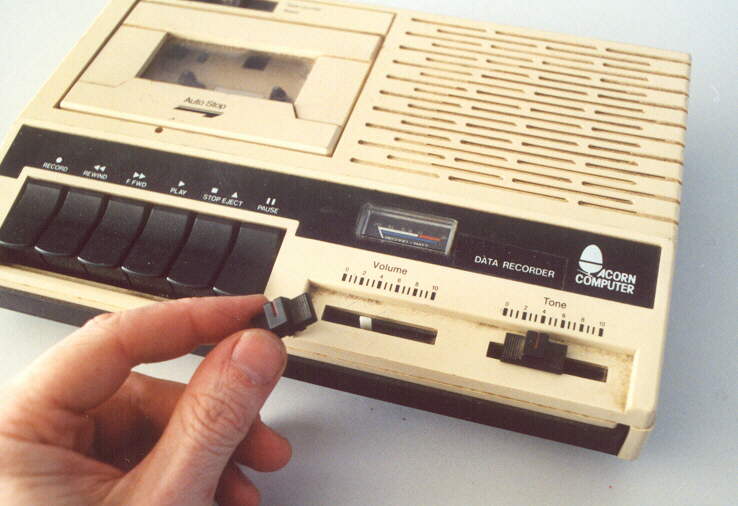 The Volume and Tone sliders are removed by just pulling them upwards.
Remove grime with a damp cloth and old toothbrush.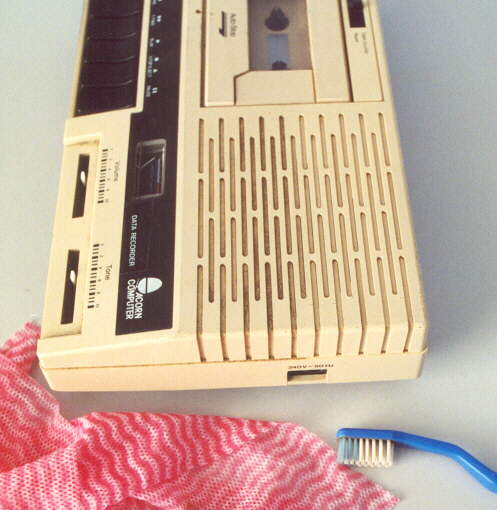 Clean the speaker grill with a damp cloth and old toothbrush. Don'thave the cloth to wet,
otherwise water may contaminate the speaker itself. The difference is clearly seen.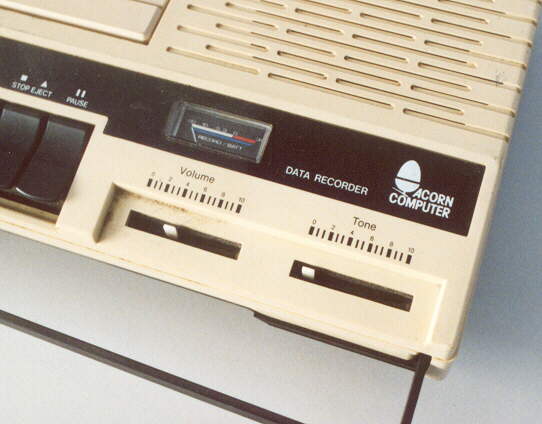 Wipe the rest of the outer case, again with a damp cloth and using a small brush.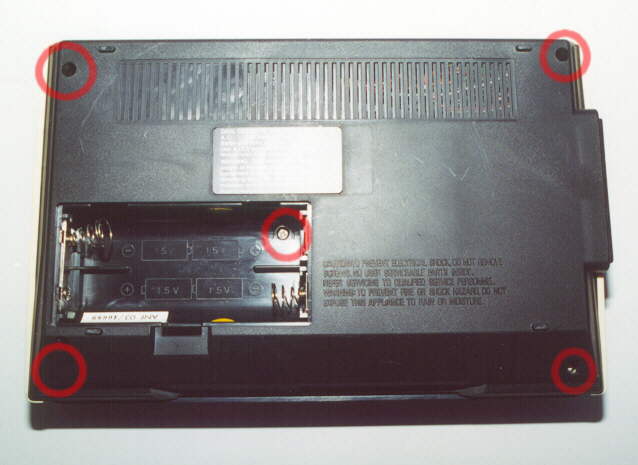 To remove the back cover, unscrew and remove the 5 screws highlighted in this image.
Note, one is located inside the battery compartment.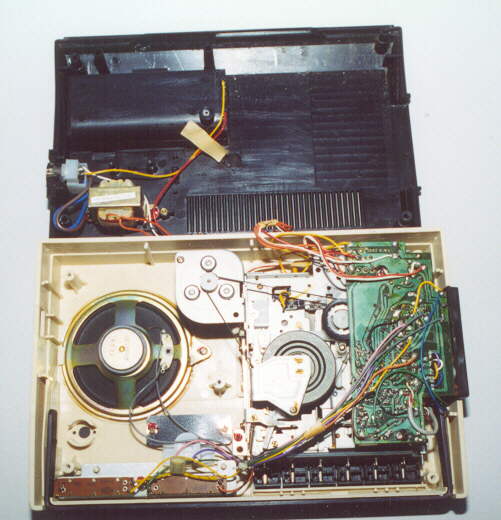 Pivot the rear cover back, it will still be attatched to the rest of the case by wires,
but these will not effect us cleaning the interior with a small paintbrush and a vacum hose.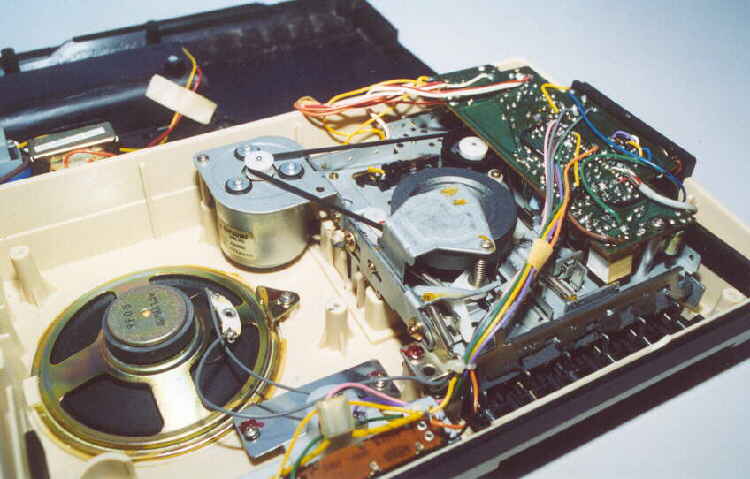 A closeup view of the mechanism. Very basic and easy to replace the main drive or counter belt.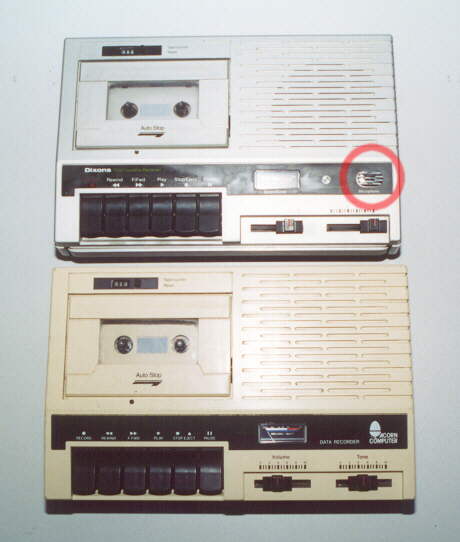 This reference shot shows the Acorn Data Recorder against my personal example from the same era.
They are identical except the silver one, sold as a retail unit for "home entertainment use"
ie music has a built in microphone (highlighted).


Another reference shot of the side of the units.
They show standard 3.5 and 2.5 mm jack plugs on the left and DIN socket on the right example.

If you have arrived here from a Search Engine
Click the link below to go to the Classic Acorn Home Page
Everyone else use the Navigation Section on the Left
&lt---------------------------------------------------