Acorn Electron Data Recorder ALF03
Stripdown and clean.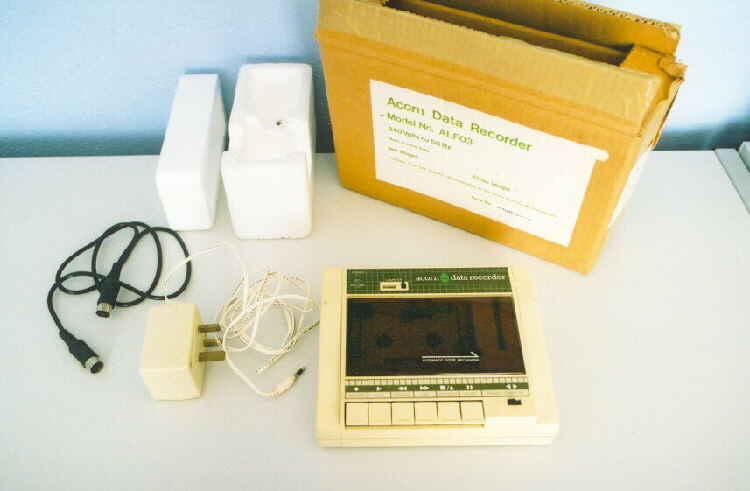 This is the "electron styled" Data cassette recorder from Acorn. It needs a bit of a clean so lets get inside it.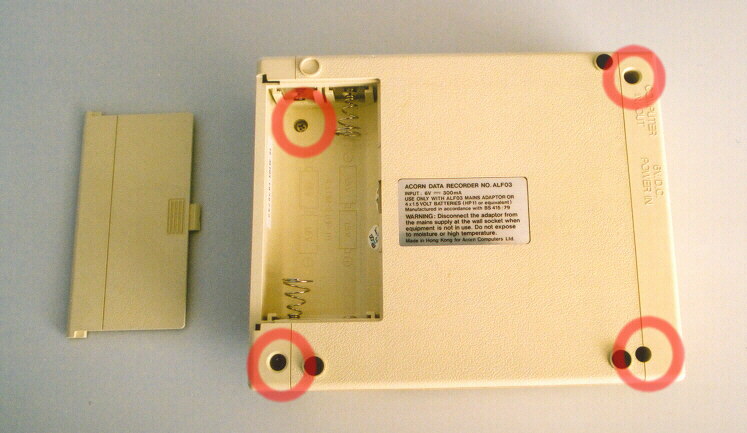 Flip the unit over and remove the 4 securing screws.
Note, one of the screws is located in the battery compartment.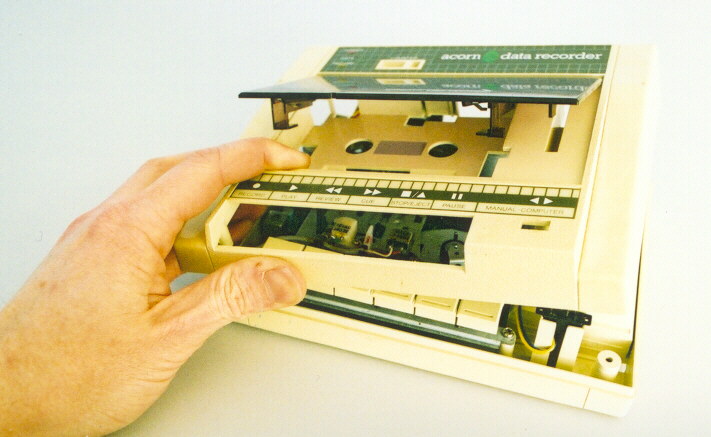 Turning the unit back over, you need to press eject to open the lid,
this then allows the top cover to be lifted up and forwards.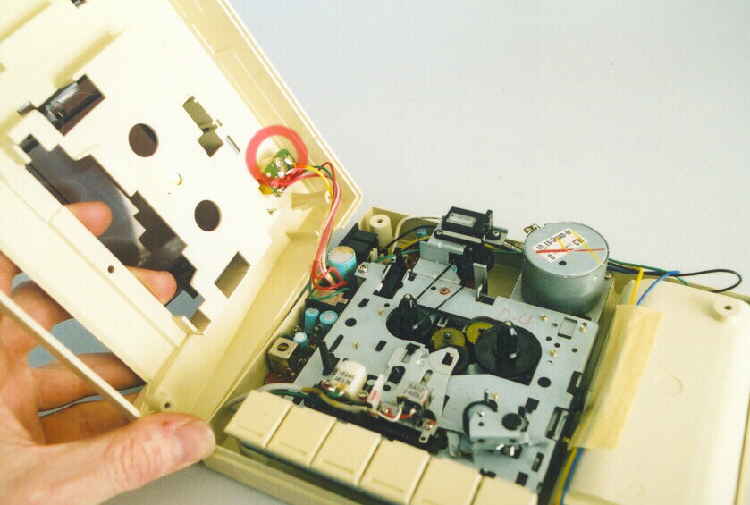 To completely seperate the lid from the base,
undo and remove the single screw which secures the LED's to the top cover.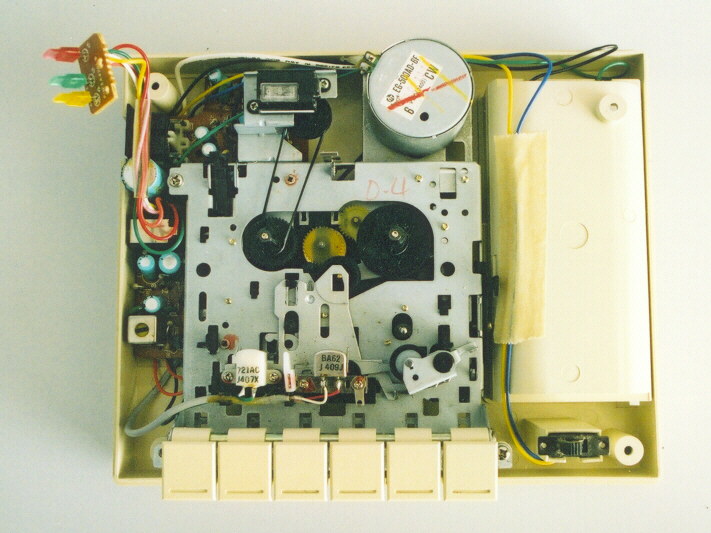 I wont be totally stripping this unit as its in good condition but you can see by this image
that all servicable parts are easily got to, ie belts. So just a general vaccum is in order.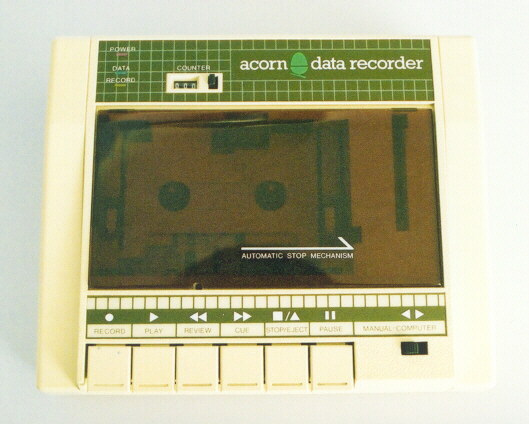 The case top and bottom is cleaned with damp cloth again, and the unit re-assembled.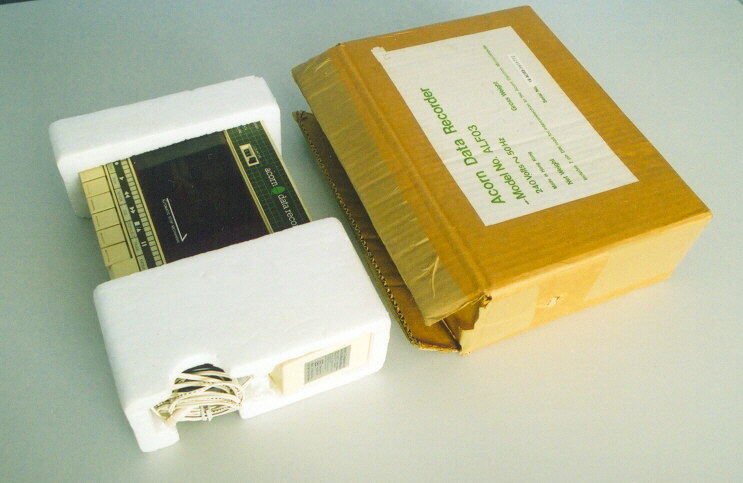 As this unit is near mint, I'll show it here in its original polys with power supply "brick"
and cables neatly stowed ready to go back in its box.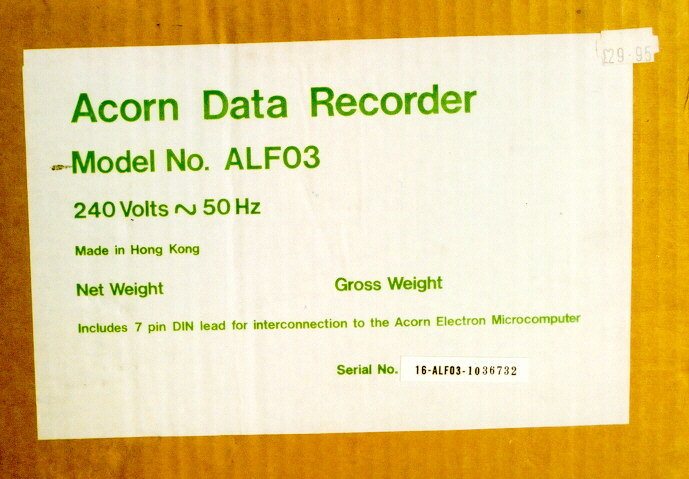 A closup of the main label on the box, note the price in the upper right hand corner.
Not exactly cheap at the time it was made.

If you have arrived here from a Search Engine
Click the link below to go to the Classic Acorn Home Page
Everyone else use the Navigation Section on the Left
&lt---------------------------------------------------