Panasonic KX-P1180 Dot Matrix Printer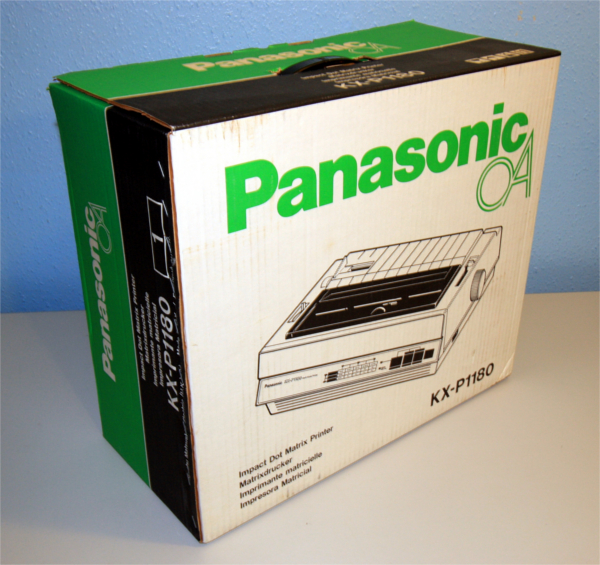 This is the box that contained my Panasonic KX-P1180 8 pin Dot Matrix Printer
It was the first printer that I ever bought and served me well.
Yes they are a little noisy in operation but I still like the concept.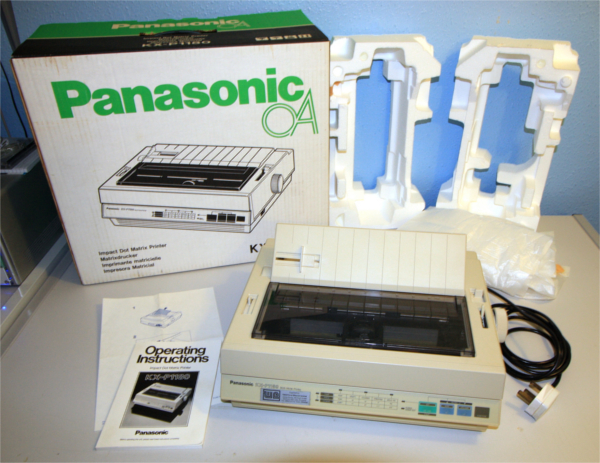 The box contents exposed. Printer, Manuals, Packaging but no data cable.
Just like modern printers that dont come with a USB lead, you have to get
your own for these. They have a Parallel port connection so get a cable to suit.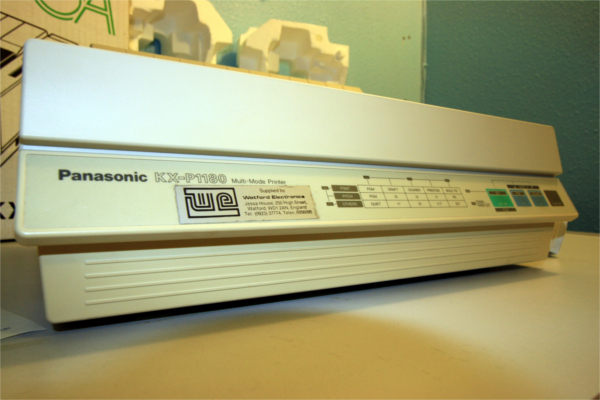 A close up view of the front panel that shows that I bought the printer from
Watford Electronics. I bought this at the same time as my new BBC Master 128

If you have arrived here from a Search Engine
Click the link below to go to the Classic Acorn Home Page
Everyone else use the Navigation Section on the Left
&lt---------------------------------------------------