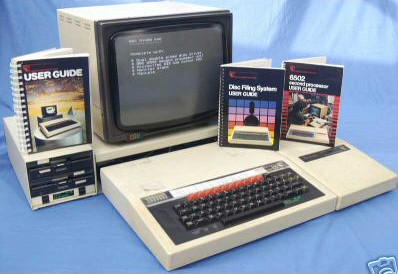 A clean example of a BBC-B with 6502 Co-Processor and Dual Drives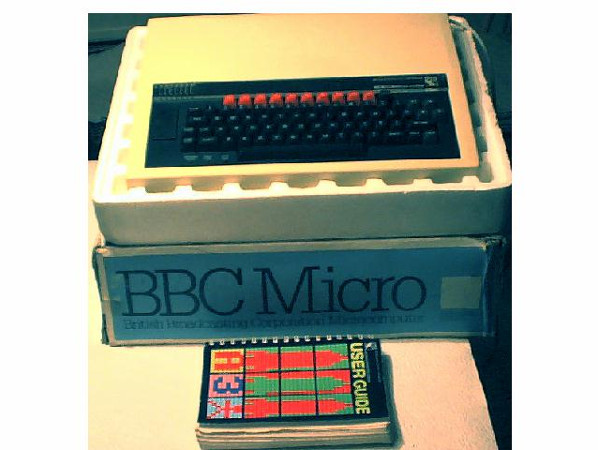 BBC Micro with Poly insert, Box and Manual.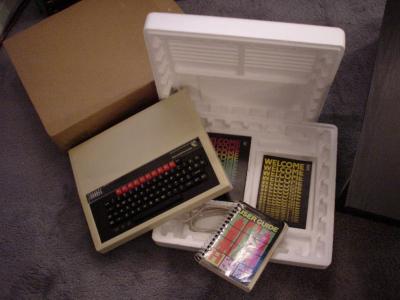 BBC Micro and box contents.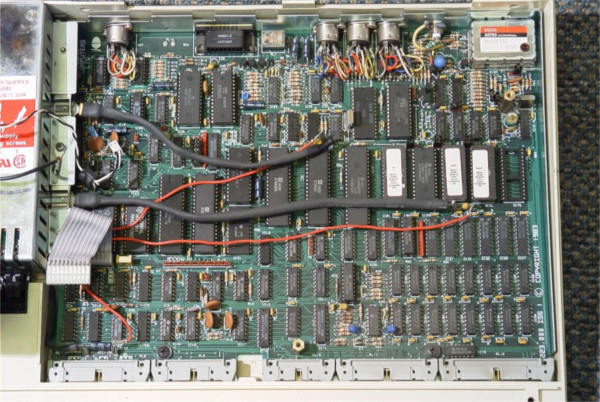 A USA Spec BBC Micro Computer I believe.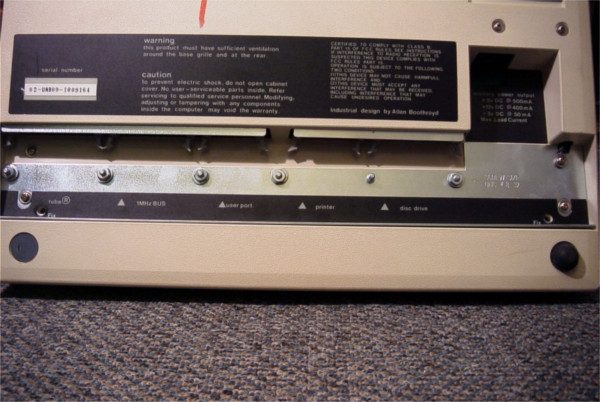 Underneath View of the machine with extra earthing plates / shielding.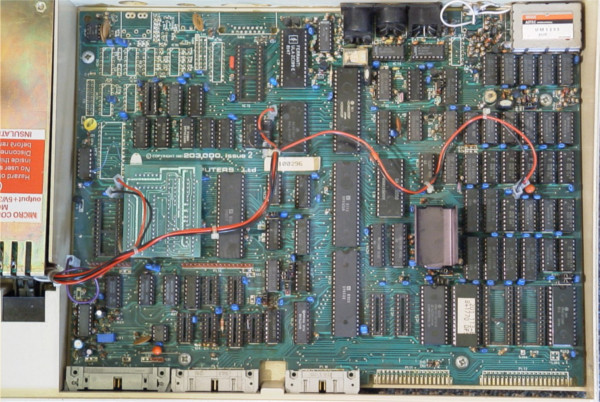 A BBC Micro with Issue 2 Motherboard.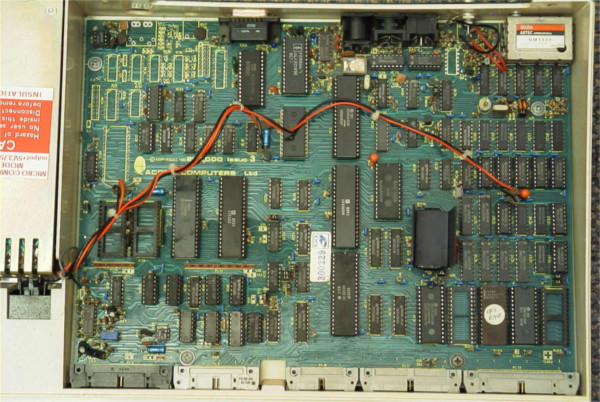 A BBC Micro with Issue 3 Motherboard.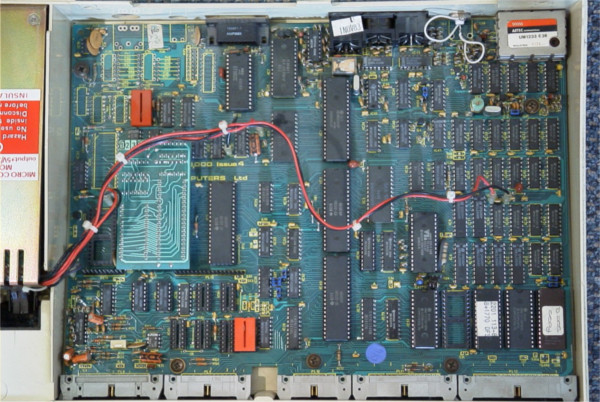 A BBC Micro with Issue 4 Motherboard.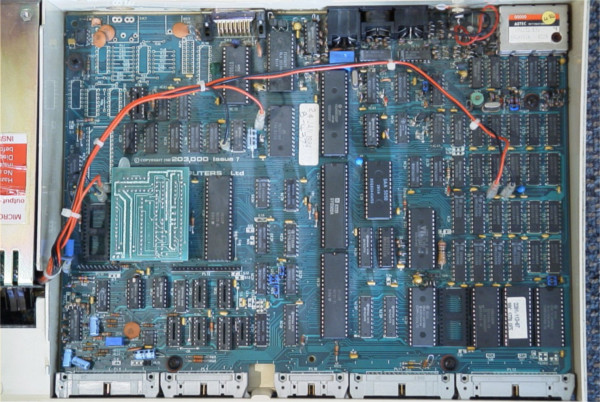 A BBC Micro with Issue 7 Motherboard.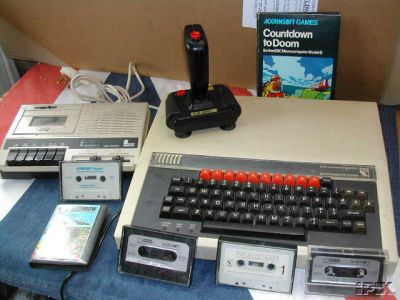 BBC-B with Tape Recorder and Joystick.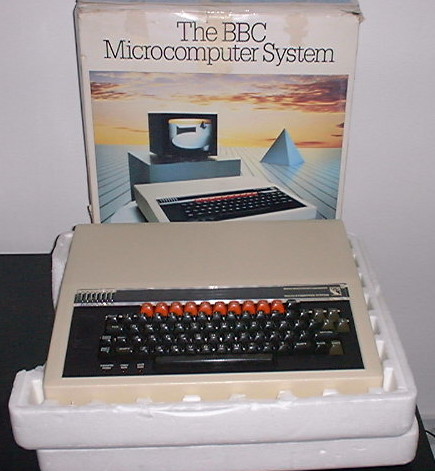 BBC Micro Computer with original Box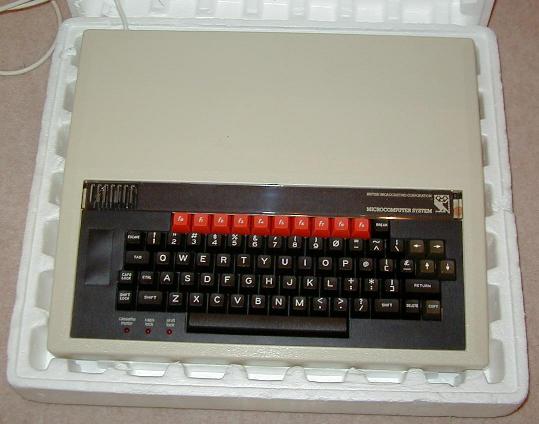 Nice clean BBC-B in polystyrene box.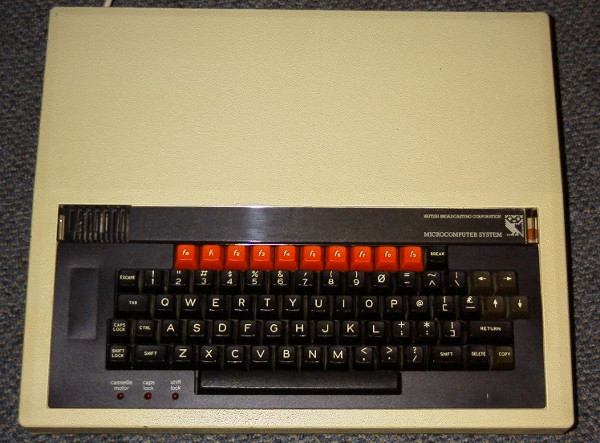 A very clean example of a BBC Model-B Micro Computer.


An easy way to spot an early BBC Micro, the oval Analogue port aperture.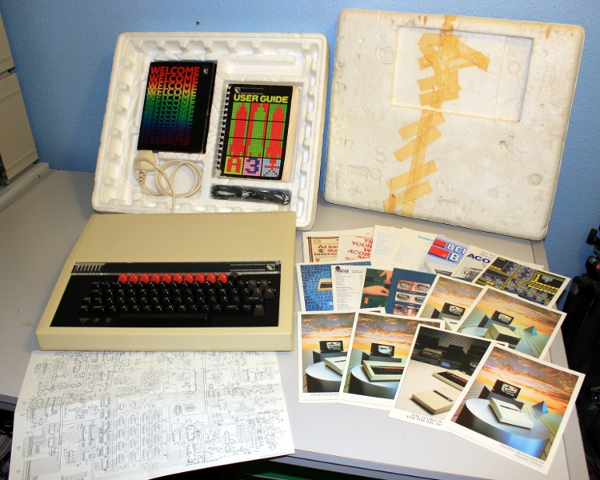 This was a very nice condition Issue 7 BBC Model-B that I once owned.
It was an unexpanded, Tape Filing System only machine and had all of
its original documentation. The polystyrene case was a little broken
but overall a very nice example of a BBC Microcomputer.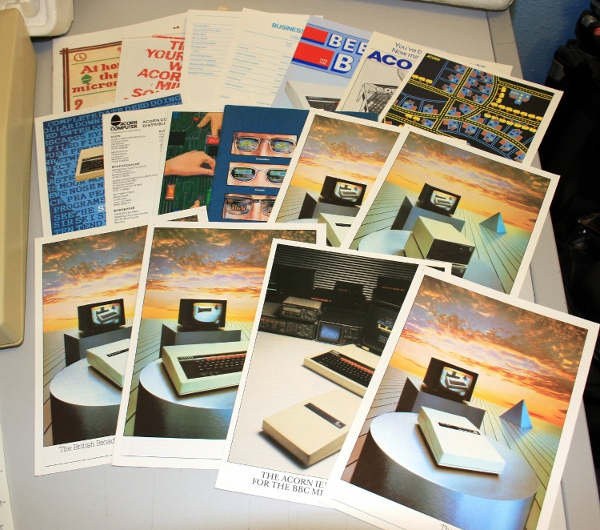 This is a brochure pack that came with the machine advertising hardware
and software that could be purchased to enhance your new BBC Micro.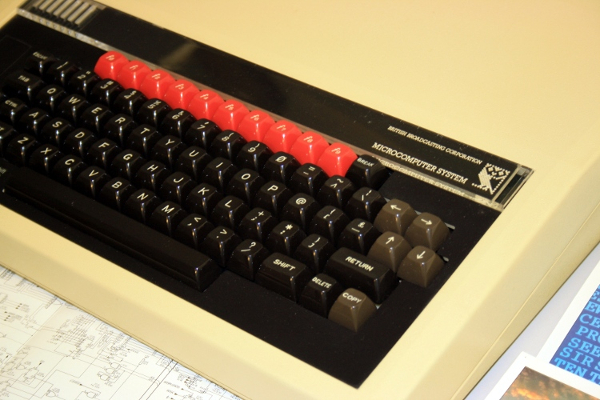 A very clean machine as I previously said. A true collectors Item.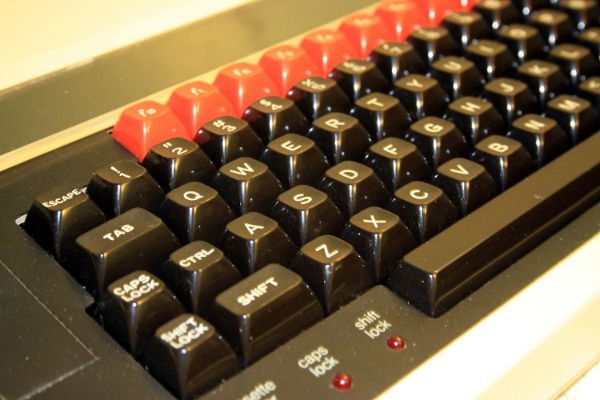 To be honest I never really liked the keyboard on this example. It had
smaller keytops and the action was a little sticky. I preferred the earlier
versions that were more natural and with a better key action.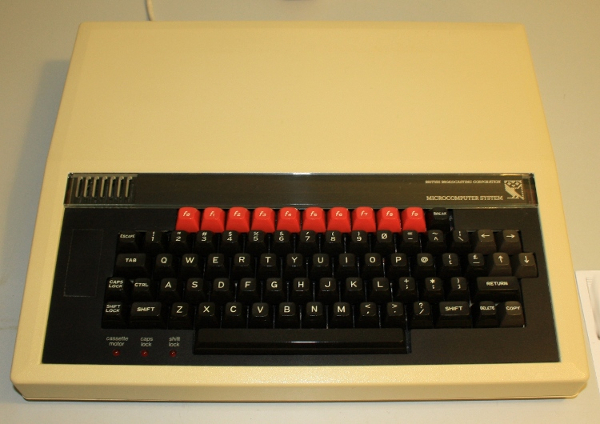 A good top down view of the machine showing its great condition.


The rear panel again in great condition with Econet cut-out still in place.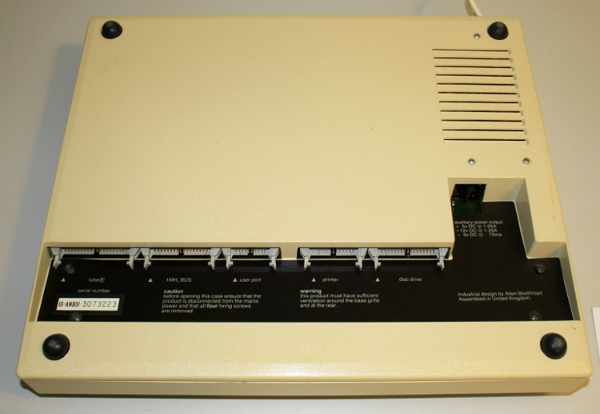 The underside of the machine, clean and compete with no connector tabs missing.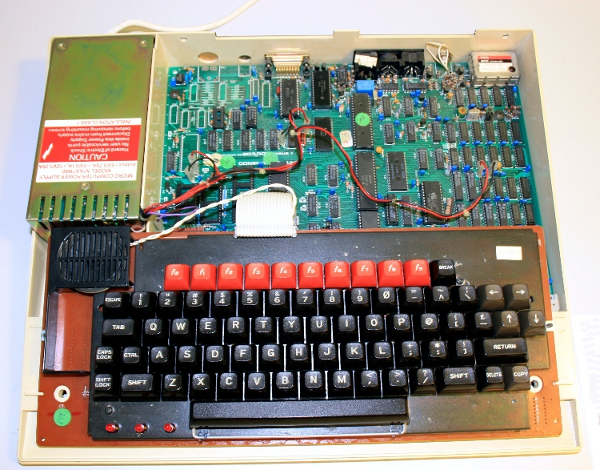 A view inside looking factory fresh. A truely wonderful machine that was raw
in that you had to get used to Cassette Tape loading all over again.
But enjoyable all the same. This machine went to a very good new home.



If you have arrived here from a Search Engine
Click the link below to go to the Classic Acorn Home Page
Everyone else use the Navigation Section on the Left
&lt---------------------------------------------------