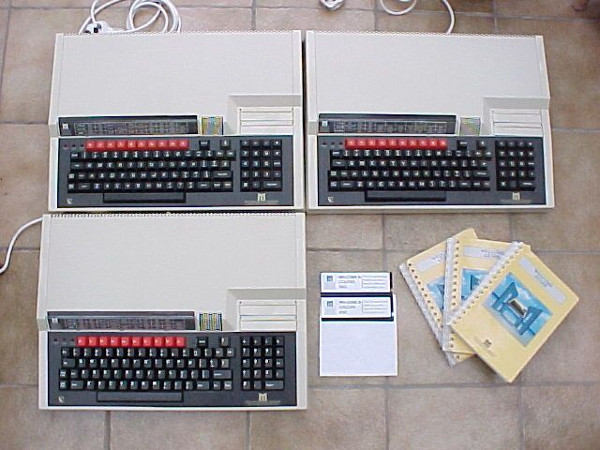 Three examples of Acorn BBC Master 128 Micro Computers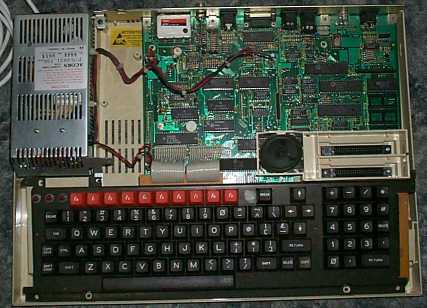 An inside view of the Master 128.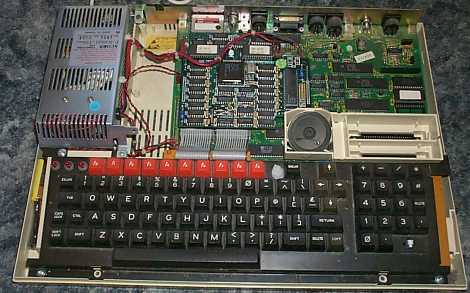 An inside view of a Master 128 with internal Acorn 80186 512K IBM Co-Processor.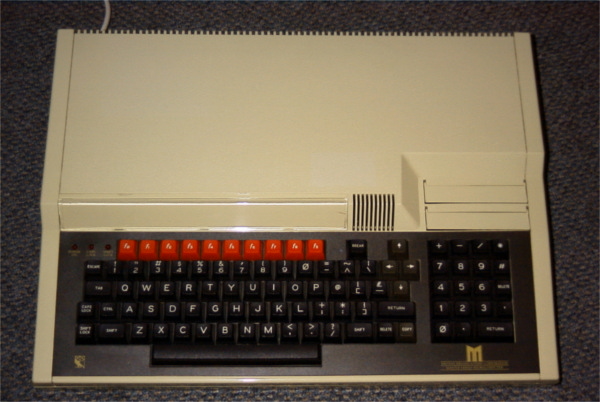 A clean Master 128. They were wider than the BBC Model-B due to the numeric keypad.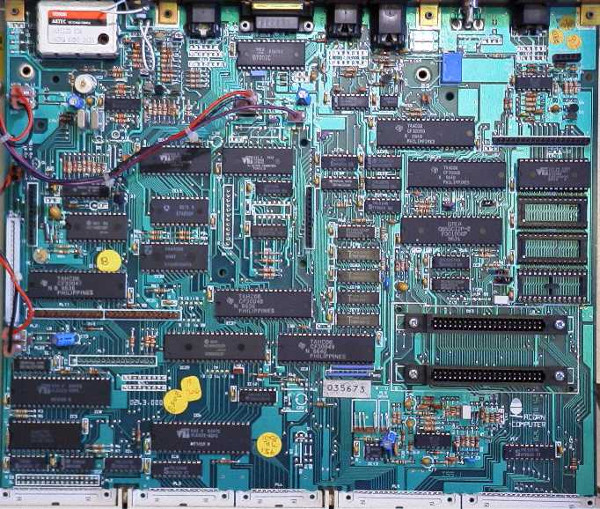 A Master 128 Motherboard - Issue 1.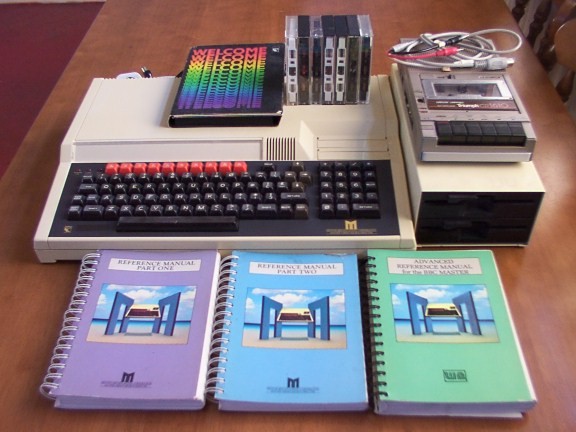 A Master 128 with Dual Disc Drives and manuals.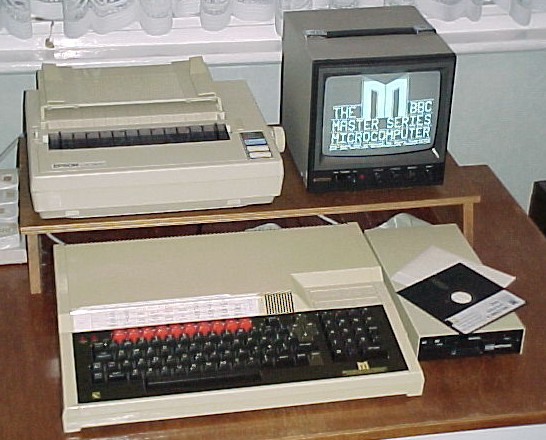 Another Master 128 setup with a small monitor, printer and disc drive.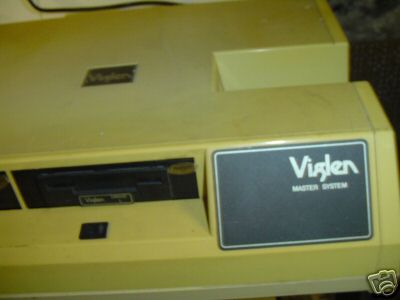 The Viglin case for the Master 128 was similar to the one for the BBC Model-B
It provided integrated Dual Disc drives, allowed a monitor to be placed on top of the unit.
And was supported with a seperate keyboard unit to give more flexibility in desk space.
the only design flaw was that the Cartridge slots were buried deep in the assembly.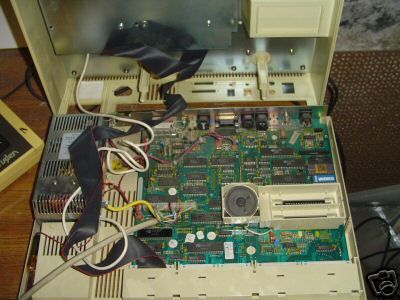 An internal view of the Viglin case when applied to the Master 128.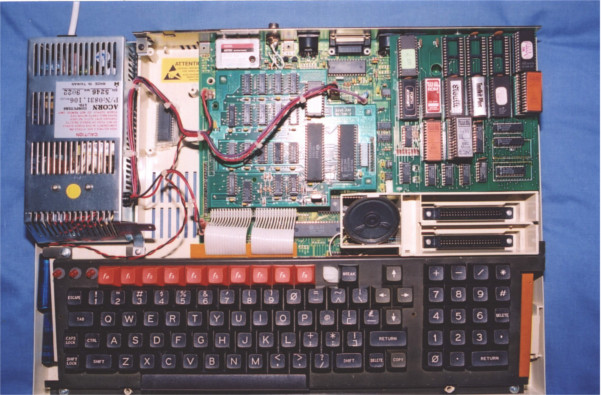 This was a view inside my personal Master 128 with internal 65C102 Co-Processor and
Morley Electronics Master 'AA' ROM Expansion Board.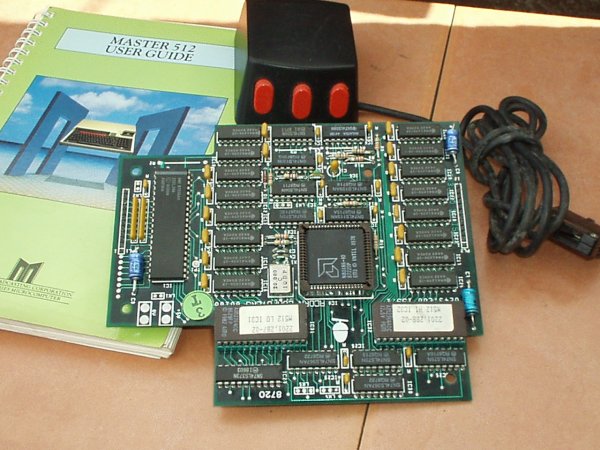 An Acorn 80186 512K Co-Processor with "IBM-PC compatability".
The mouse in the background is an AMX mouse and not an Acorn original for the unit.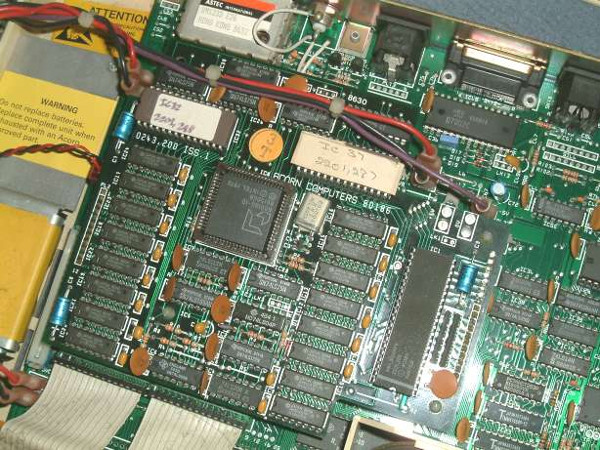 Another view of a Master 512 board fitted within a Master 128.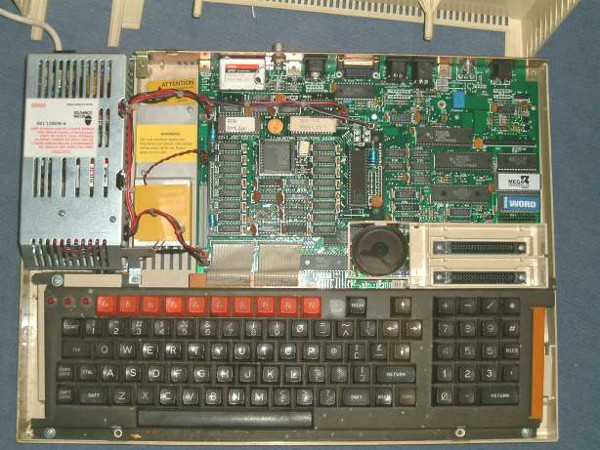 A top-down view of a Master 512.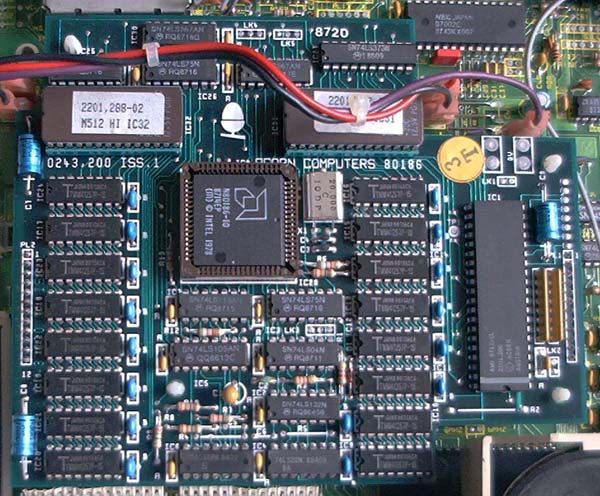 A closer view of the master 512 Co-Processor.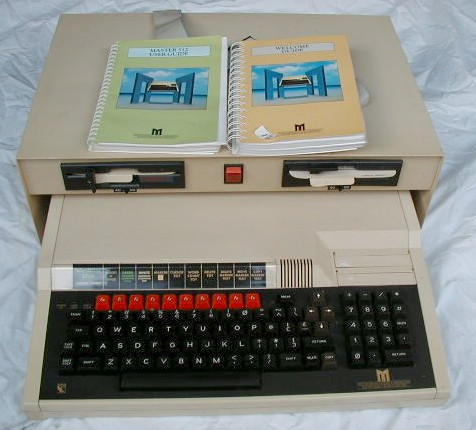 A BBC Master with Dual Floppy Drives in a monitor plinth.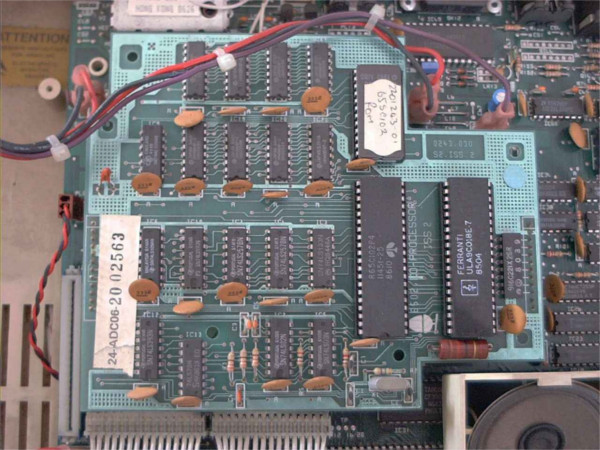 A closeup view of the Master 65C102 'Turbo' Co-Processor.
This was the successor to the external 6502 Co-Processor.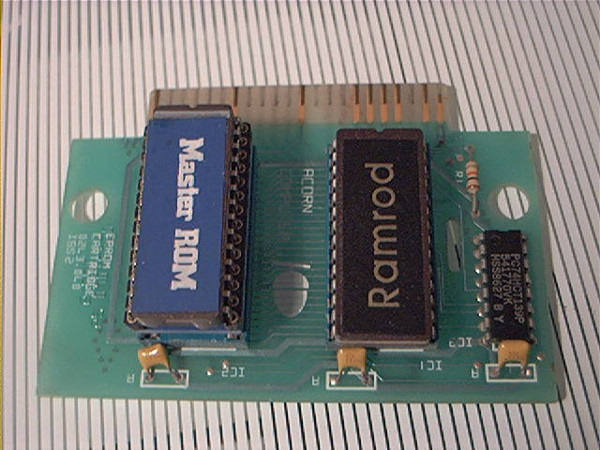 A ROM cartridge for the Maser 128/electron. Made by Acorn but without external case.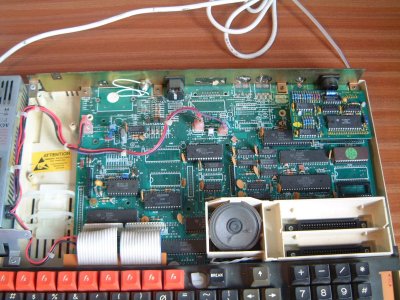 A rare Master ET. This was basically a stripped down Master 128 with no onboard RTC.
This machine was designed to be more of a terminal and run on an Econet network.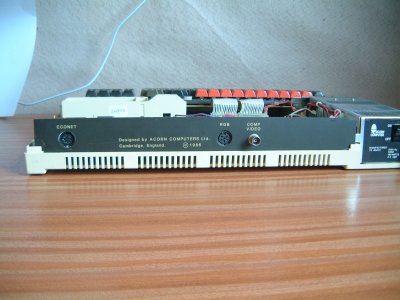 A rear view of the Master ET ( Master Econet Terminal ).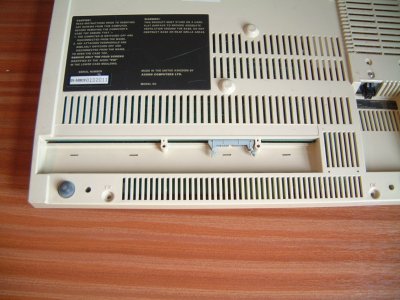 Underside of the Master ET showing stripped down expansion capability.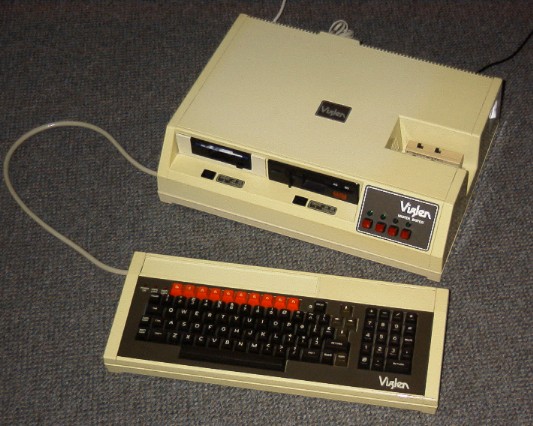 Another view of a Master 128 in a Viglin two piece case.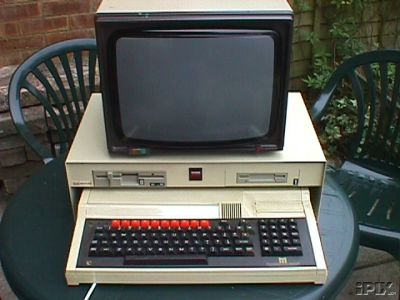 Another Master 128 with Dual Drive Monitor plinth and CUB Monitor.



If you have arrived here from a Search Engine
Click the link below to go to the Classic Acorn Home Page
Everyone else use the Navigation Section on the Left
&lt---------------------------------------------------