BBC Microcomputer.
The table that follows shows what items should be
present with a BBC Microcomputer.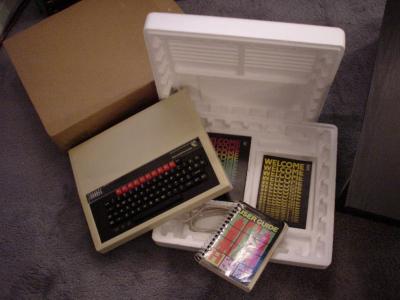 Item's that should be present with a
new BBC Microcomputer.
Outer Cardboard Box (plain brown when supplied direct from Acorn with serial/model numbers visible).
If the Computer was bought Retail then it would have a colour outer box covering the inner (pic below).
2 Halves of Polystyrene packaging.
A BBC Microcomputer.
A User Guide
A Welcome Tape (example programs)
A Welcome Tape Guide
Guarantee Card
RF lead (for connection to a TV set).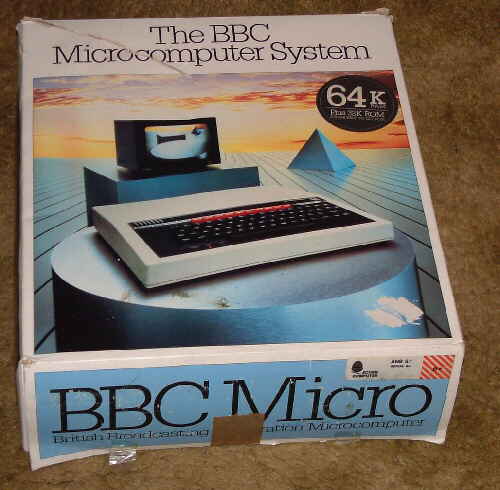 If you have arrived here from a Search Engine
Click the link below to go to the Classic Acorn Home Page
Everyone else use the Navigation Section on the Left
&lt---------------------------------------------------