Acorn Electron.
Below are listed items that should be present
with a "retail" boxed Electron Computer.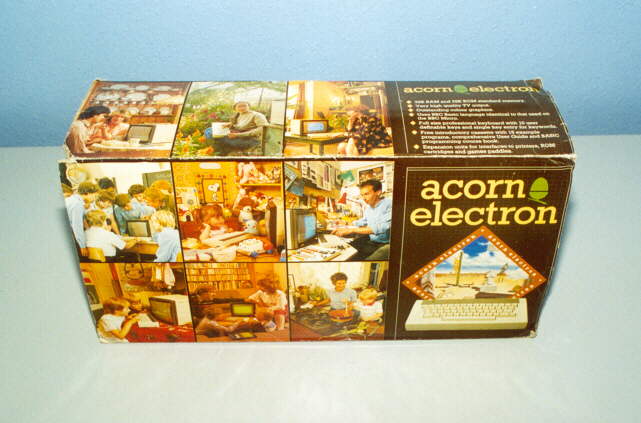 This is the outer sleeve. I am aware of two different designs at the present.
Another noteworthy mention is that the User guide cover varies depending on which outer sleeve you have.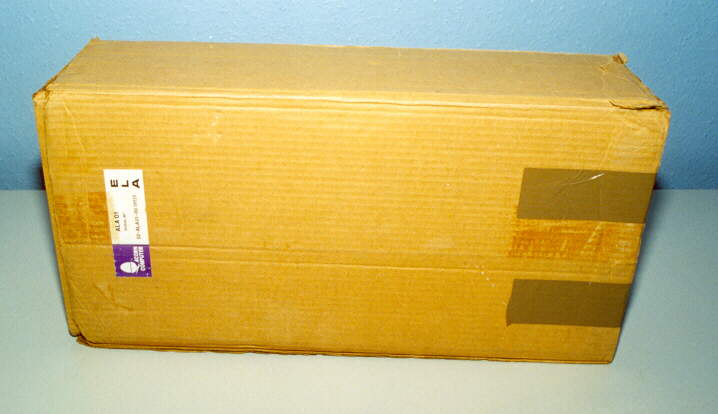 Removing the sleeve reveals the main box.
This is how you would recieve an Electron bought straight from the manufacturer.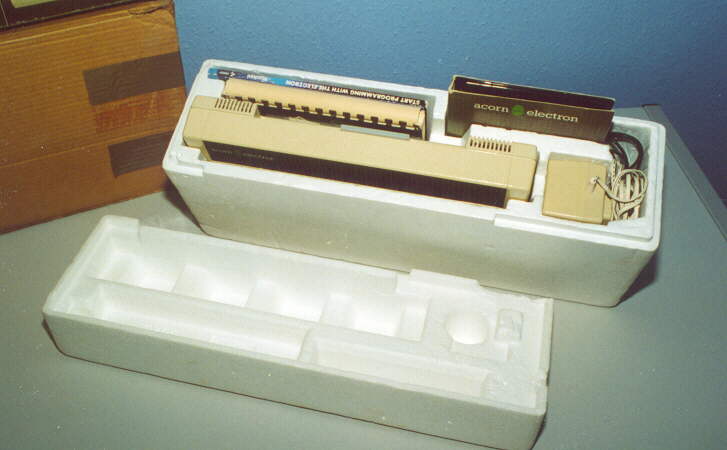 Pulling out the Poly insert and taking the lid off reveals a full setup.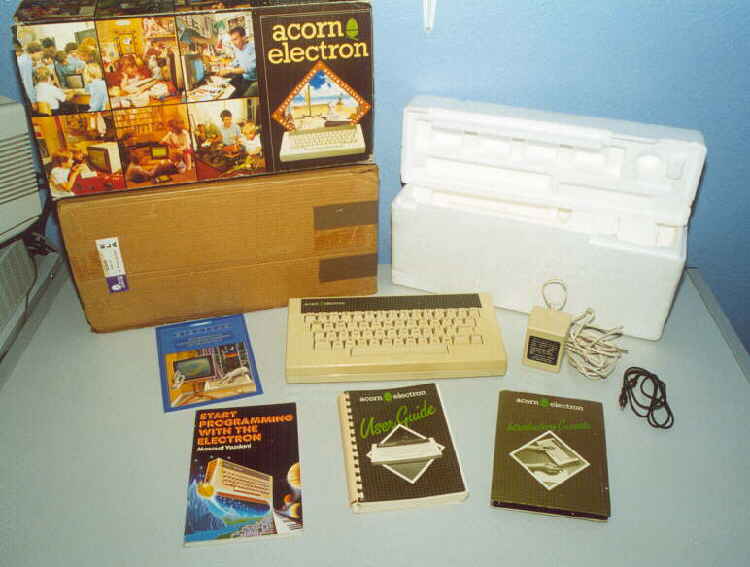 You should have, Outer Sleeve, Inner box, Poly box, Electron computer with plastic protection strip
over rear edge connector, Power Supply, RF Lead, User Guide, Introductory Cassette.
A Software guide leaflet, and a Start Programming With the Electron book.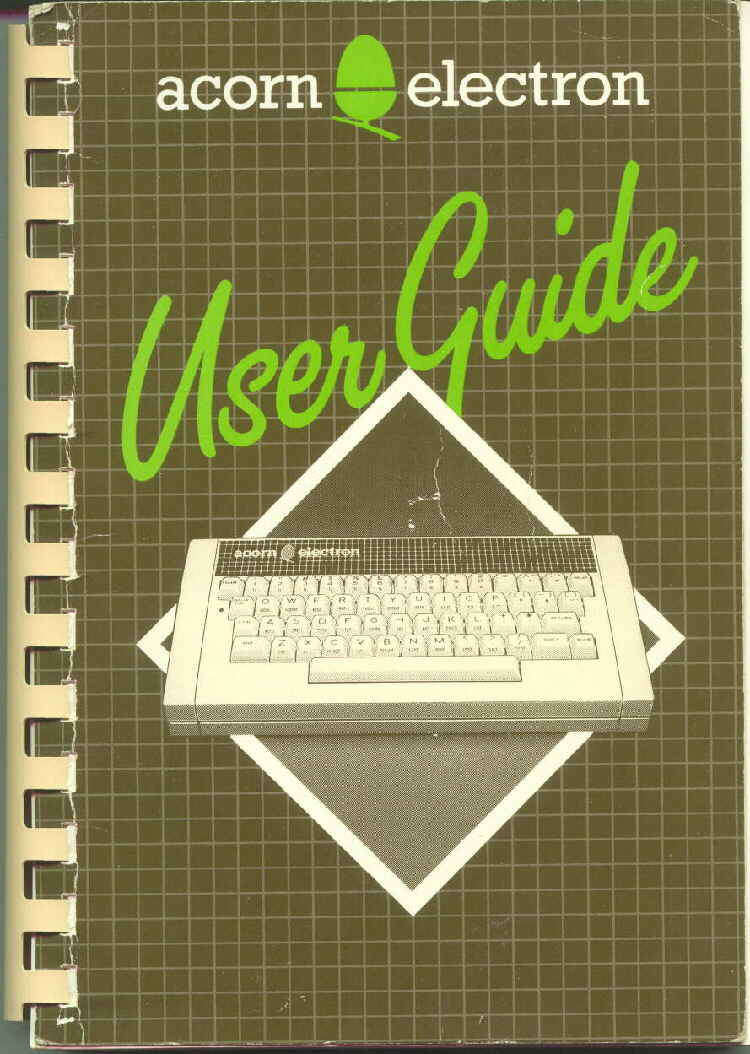 Acorn Electron User Guide.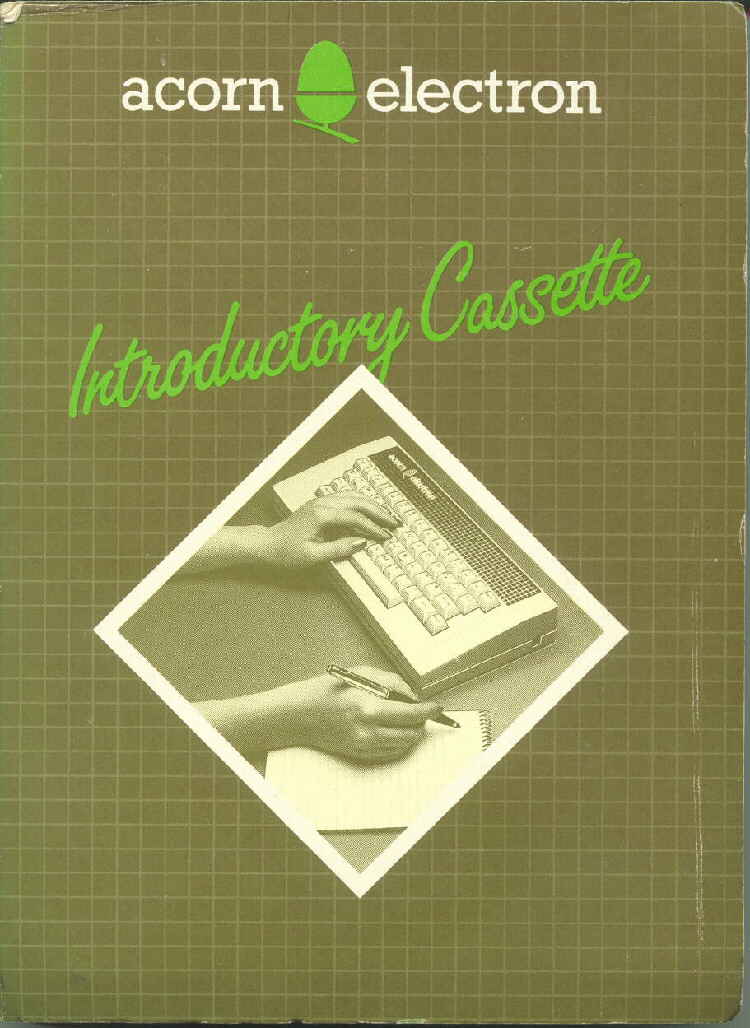 Acorn Electron Introductory Cassette.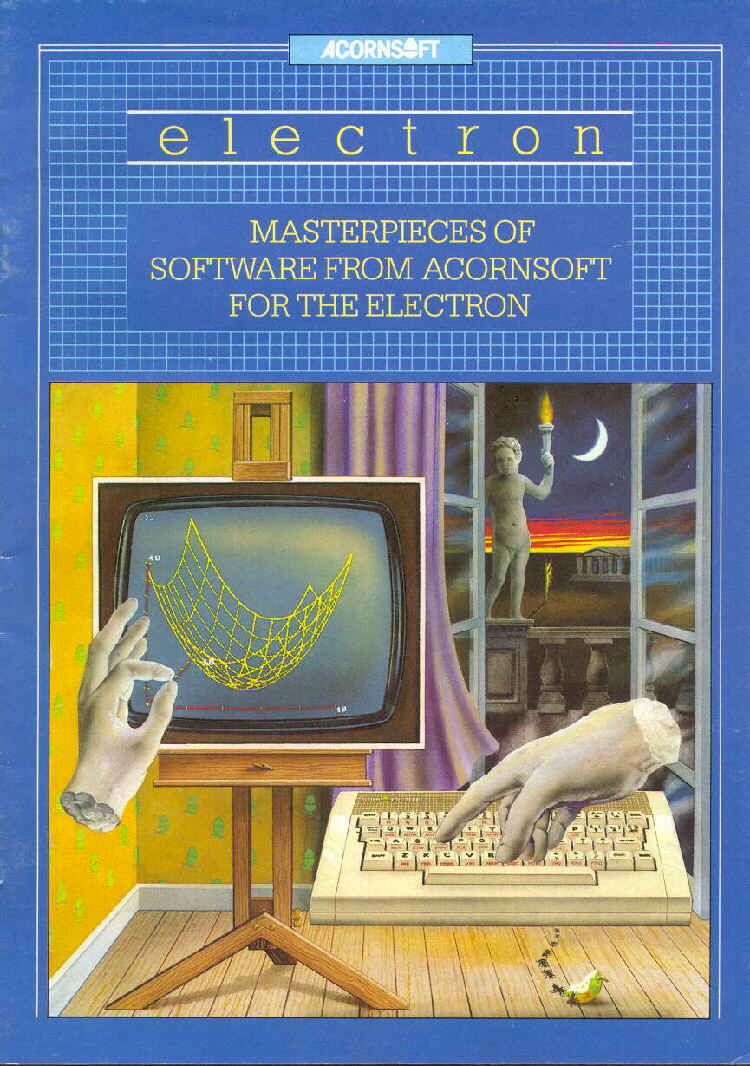 Acornsoft Software Brochure.

Start Programming With The Electron book by Masoud Yazdani.

If you have arrived here from a Search Engine
Click the link below to go to the Classic Acorn Home Page
Everyone else use the Navigation Section on the Left
&lt---------------------------------------------------