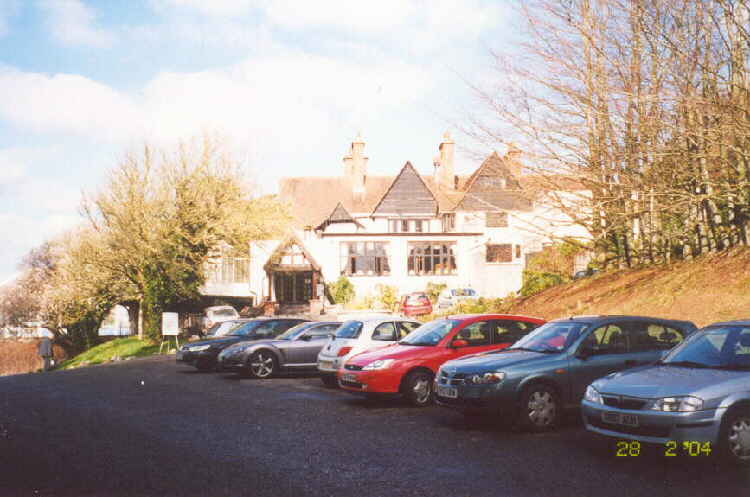 Front view of the Webbington Hotel.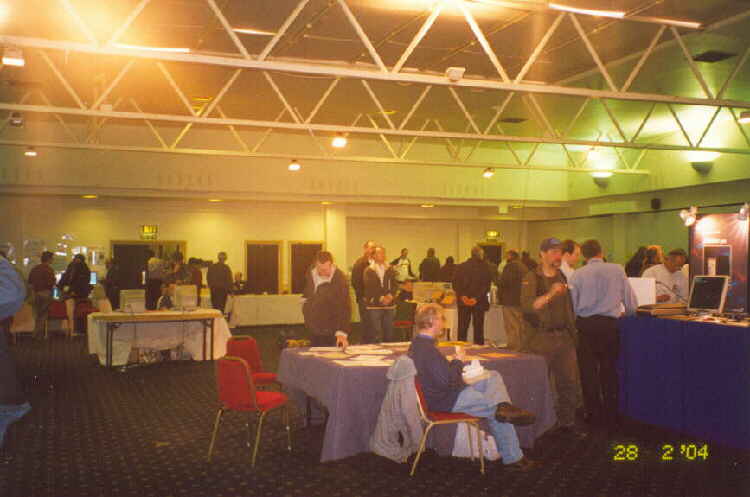 A general shot looking down through the show. Castle Technology stand on the right and Oregano in the centre.
The two machines left-rear were set up for gaming. I saw Doom being played on one machine.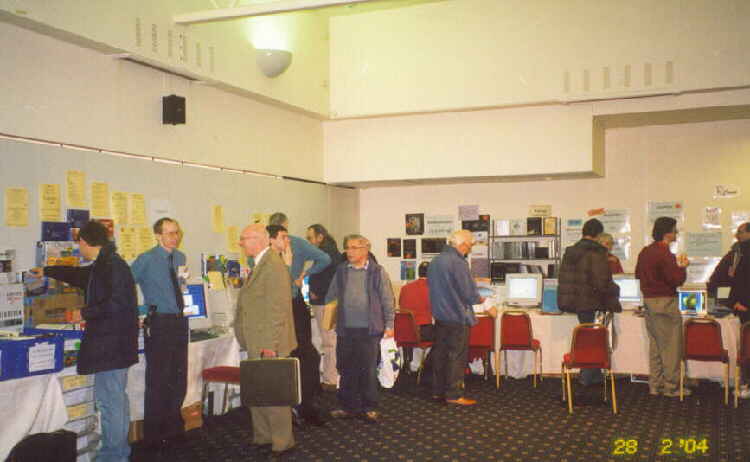 CJE Micro's (Left wall) and R-Comp (Rear wall) had a large crowd throughout the show.
I should have taken many more pictures, will do at my next show.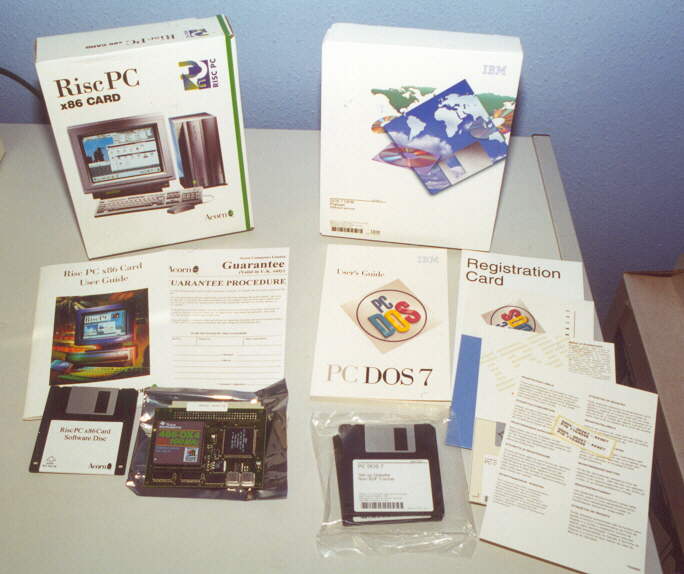 A supurb and still shrink-wrapped prior to this photo, Risc-PC x86 upgrade pack.
My Risc-PC 600 has the original 486 sx40 CPU.
This is the second generation 486 dx4-100. It comes complete with an OEM version of IBM's PC-DOS 7.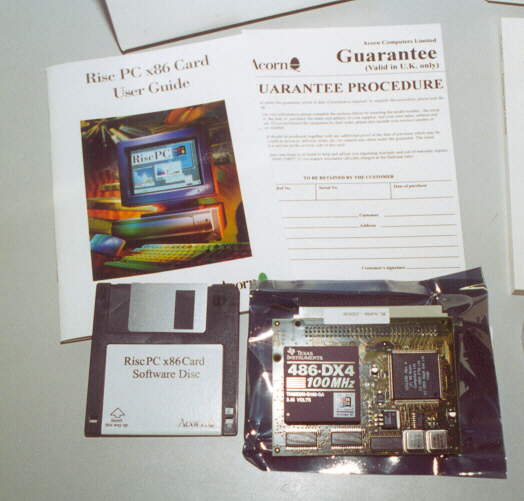 A closeup view of the PC card package, consisting of processor card, software disc,
user manual and guarantee registration card. A bit late to fill that in I think!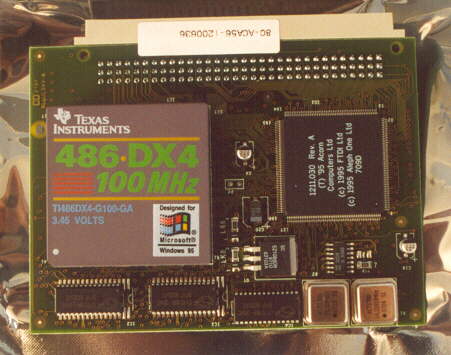 A closeup view of the Processor card.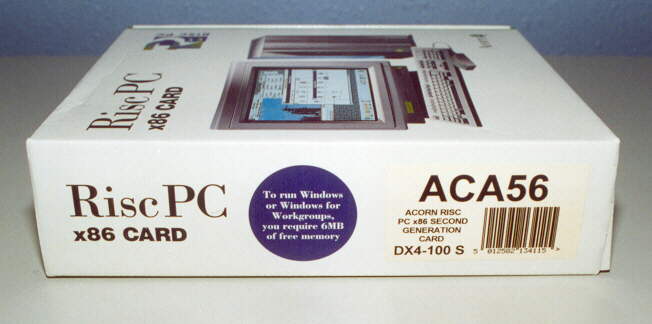 A view of the side of the box showing Acorn's product code for the package, ACA56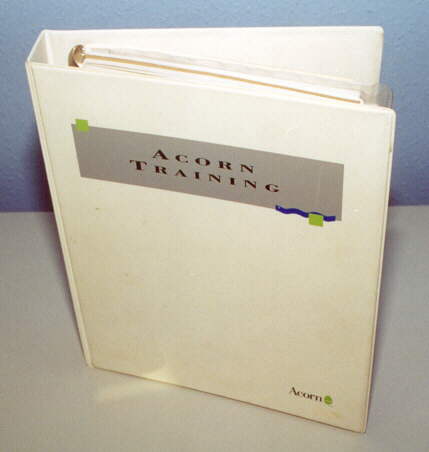 Invaluable resource this. Acorn Training manual, given to service engineers and dealers. It covers all
aspects of fault finding and testing of machines like the A300, A400, A3000, A4000, A5000, A3020 etc.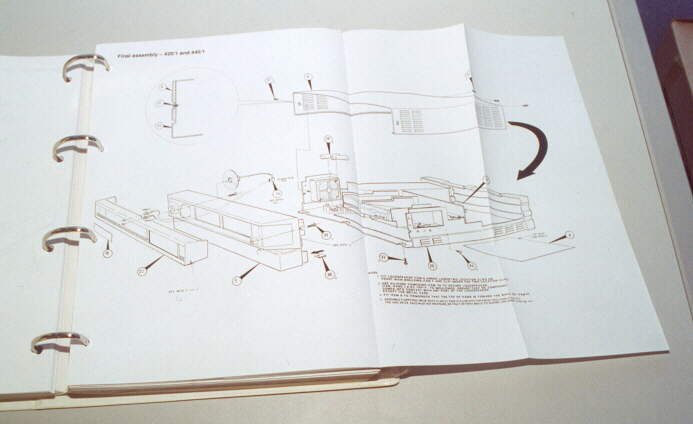 A view of one of the fold-out sections showing the chassis components of a A410 machine.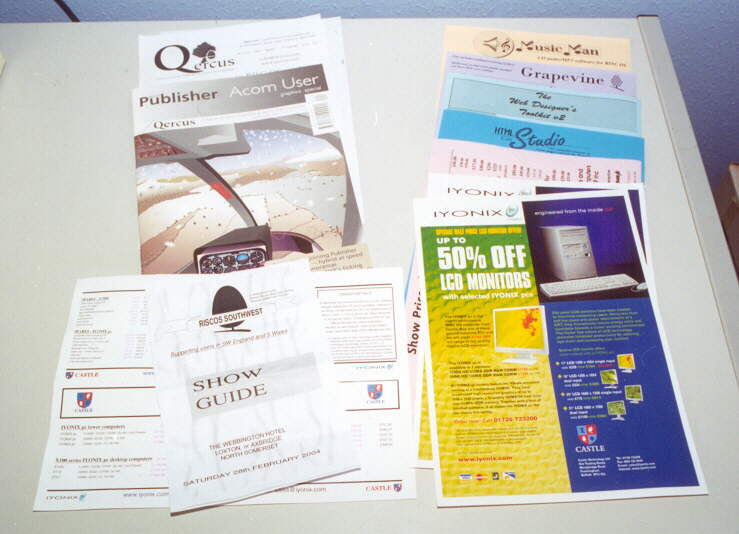 The required fist-full of brochures that anyone should be armed with whilst browsing a show.
Also my first copy of Qercus magazine.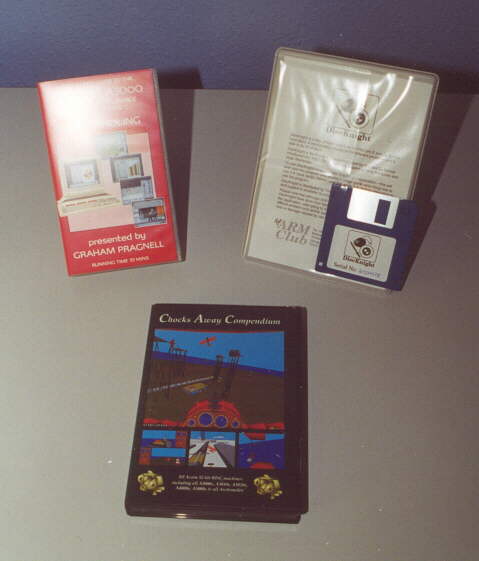 Three final items I picked up.
"A Step By Step Guide To The Acorn BBC A3000 And Archimedes Range + Applications, No.3 Data Handling" video.
I remember these being advertised years ago. Dated but interesting to watch.
My full copy of DiscKnight, and a copy of that excellent Archi game "Chocks Away - Compendium".