Fitting a 2 slot backplane to a
Archimedes A310
Page 1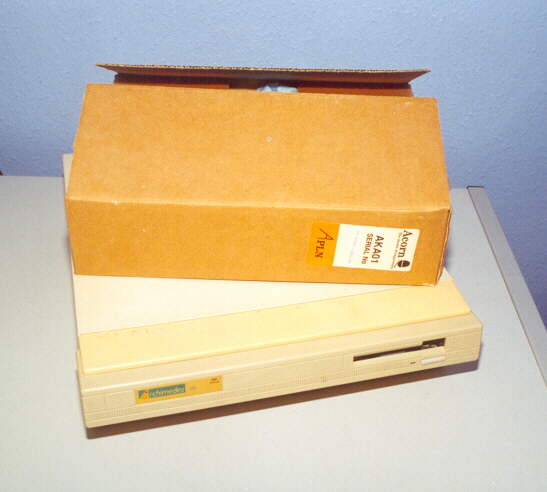 A brand new and boxed 2 Slot backplane to be fitted to my Archimedes A310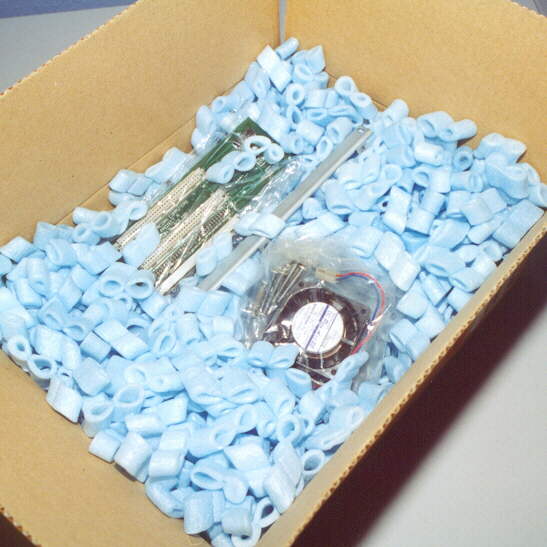 Inside the box, and typical Acorn fashion, some small components and a mountain of polystyrene chips.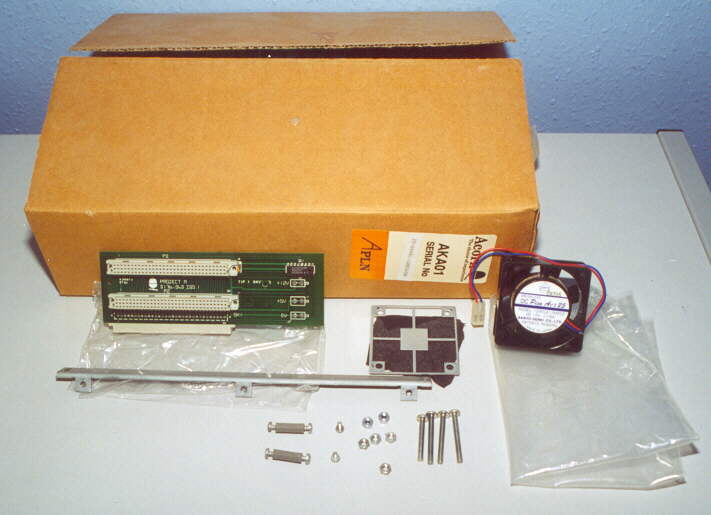 The kit should comprise of, Backplane, Mounting Bar, 4x self tapping screws, 2x hexagonal spacers,
4x straight screws, 4x long screws, 6x nuts, Fan, Dust Filter and Filter Clamp.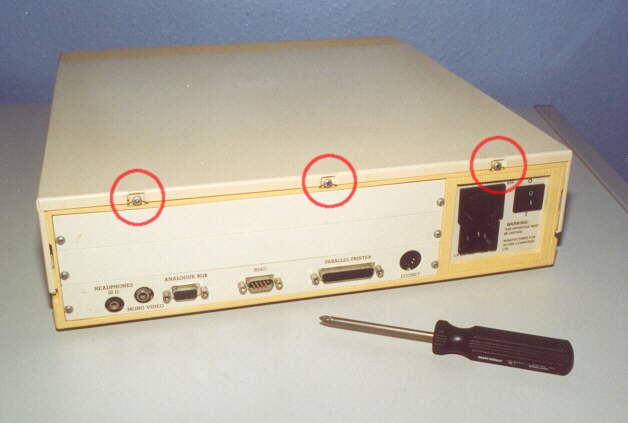 First remove the top cover of the machine by removing the 3 screws highlighted.
Ensure proper electrical isolation before starting.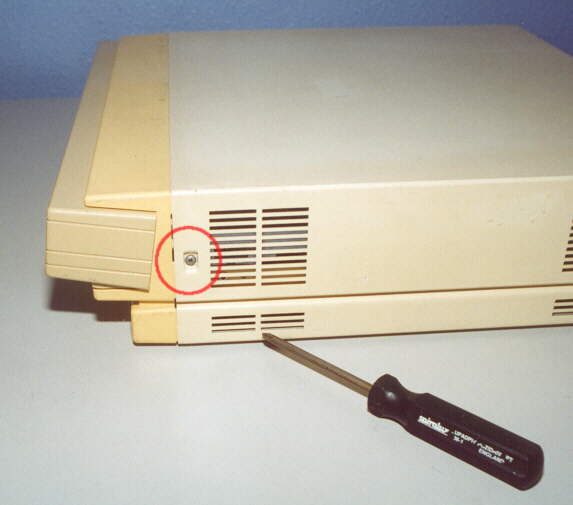 Remove the 2 screws, one at either side of the front of the case.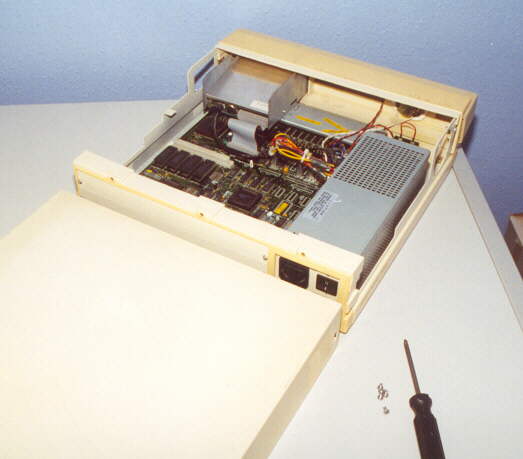 The top cover can now be slid off towards the rear of the base unit.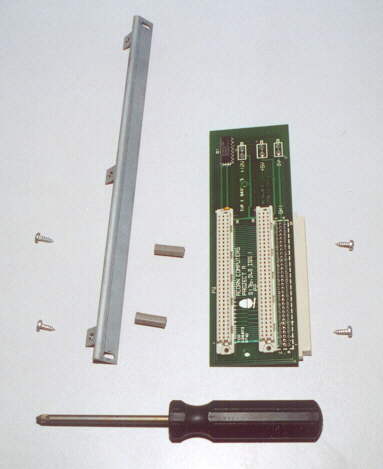 Next, take the 4x self tapping screws, 2x spacer pillars, the mounting bar and backplane.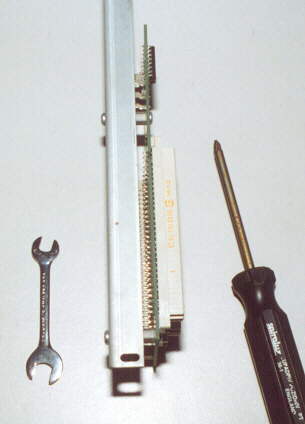 With the items laid out as shown in the previous image, assemble as shown.


Another view of the Backplane fitted to the mounting bar.
Note the bars orientation and positioning of the spacers.

If you have arrived here from a Search Engine
Click the link below to go to the Classic Acorn Home Page
Everyone else use the Navigation Section on the Left
&lt---------------------------------------------------