BBC Model-B
Stripdown/cleaning/re-assembly
Page 1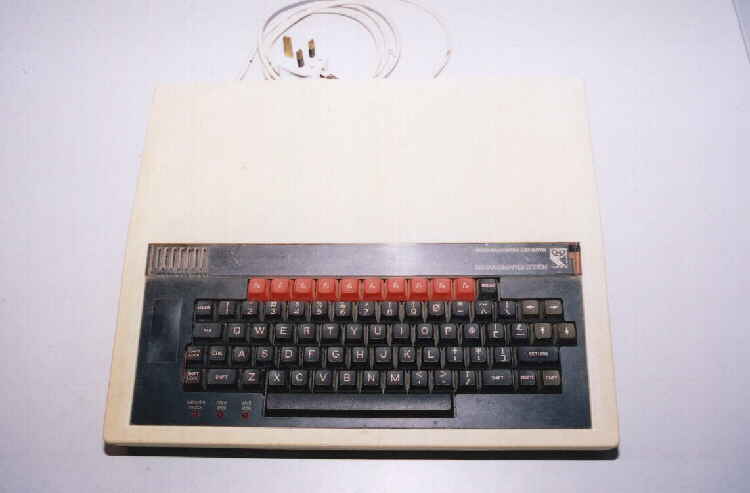 A Very Grubby BBC Model-B for stripdown and clean. Issue 4 with 0.9 DFS and Econet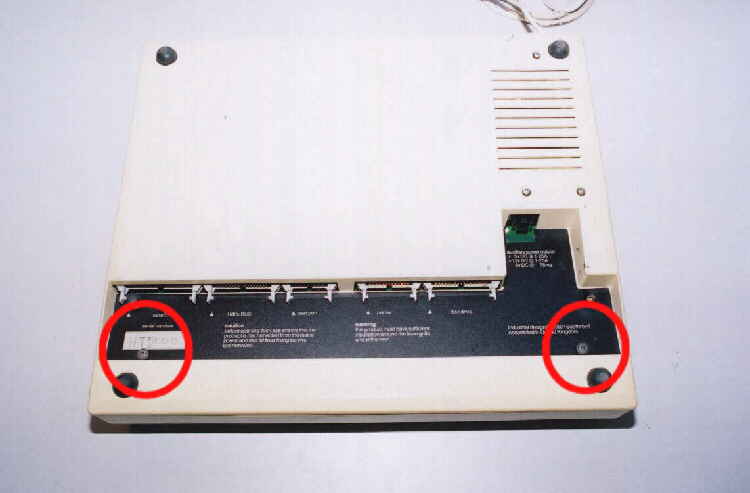 First remove the two screws from the base.

Followed by the two screws at the rear.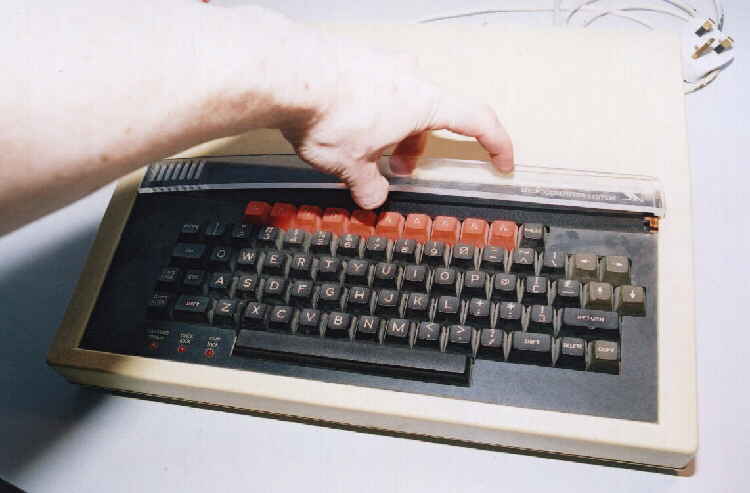 Remove the function key strip by lifting the centre and unclipping at one end then the other.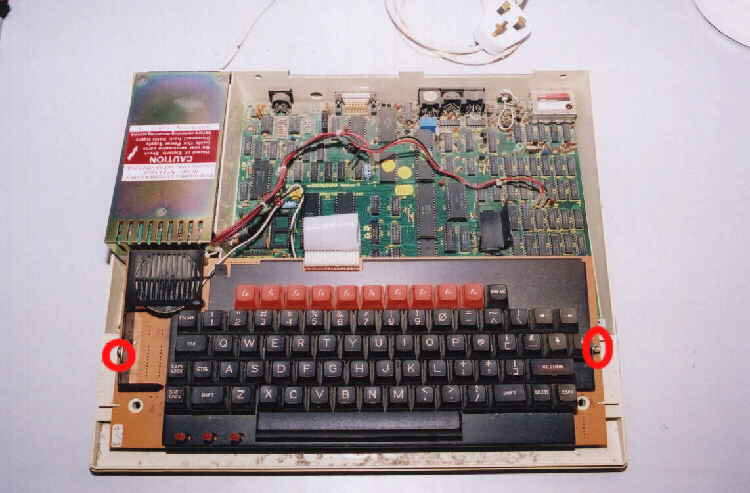 Lift the lid clear to reveal a dusty interior, or if your lucky, some interesting upgrades.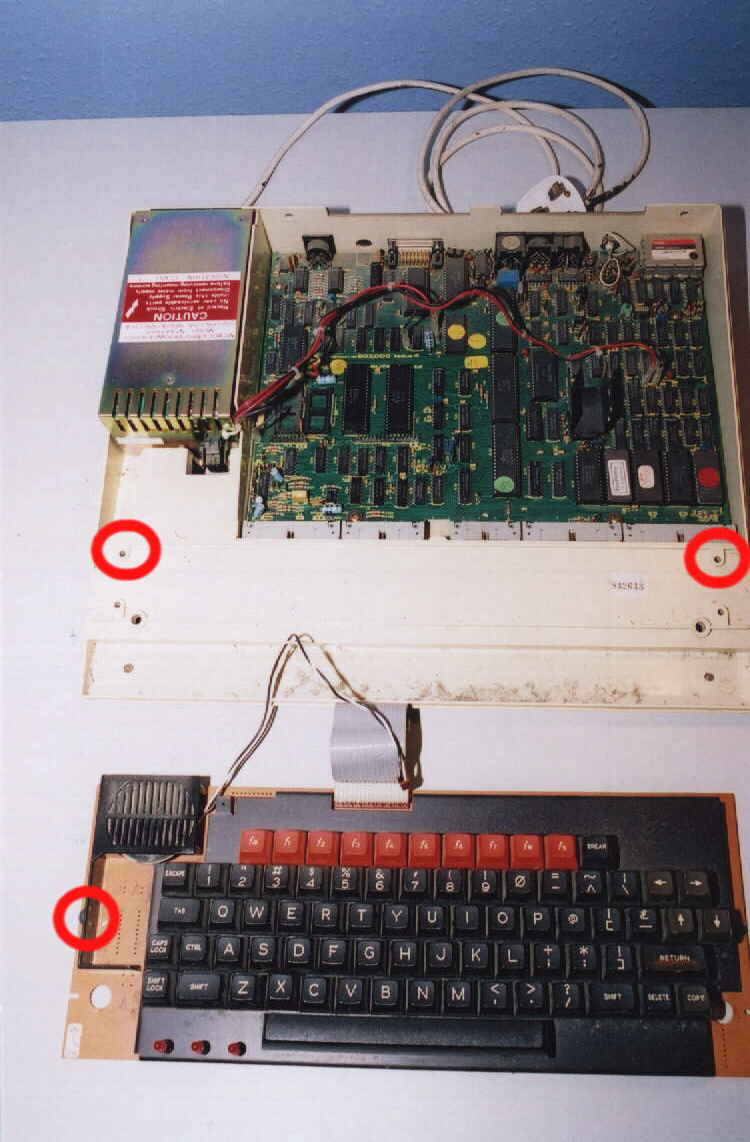 Undo the two screws which hold the keyboard in place then remove the keyboard ribbon and speaker cable and lift clear.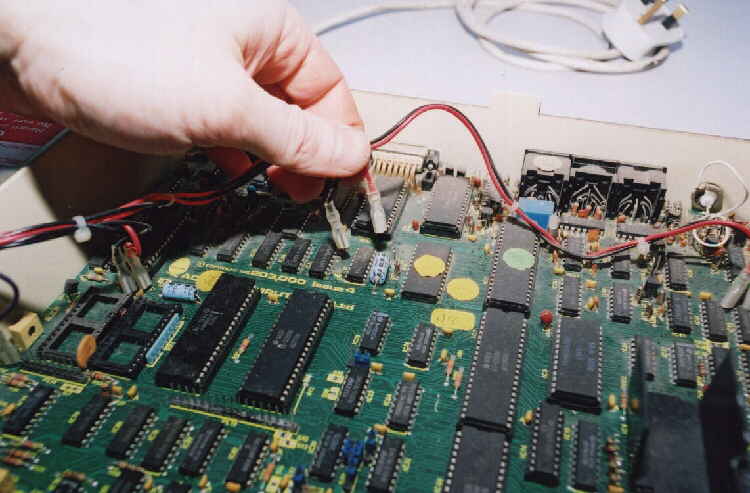 Next pull off all the power leads on the Mainboard being careful not to break any connectors. Also making a note as to where they go.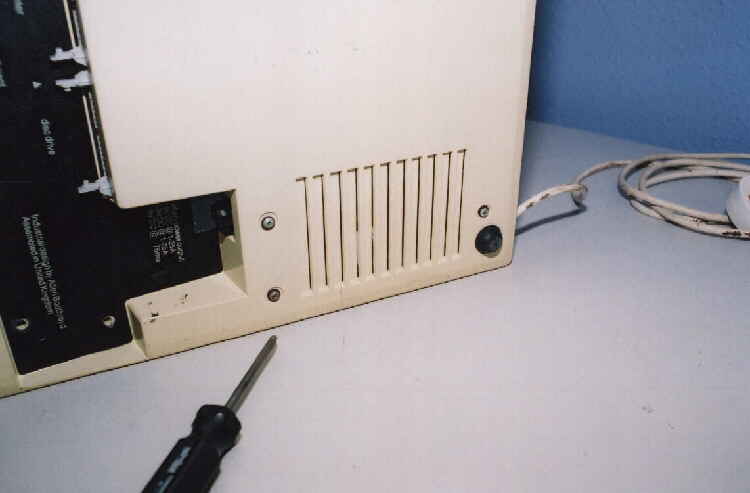 Underneath the computer, remove the 3 screws that hold the Power Supply unit in place.

It will now be possible to remove the power supply by first lifting at the rear then pulling backwards to allow the underside socket to come out.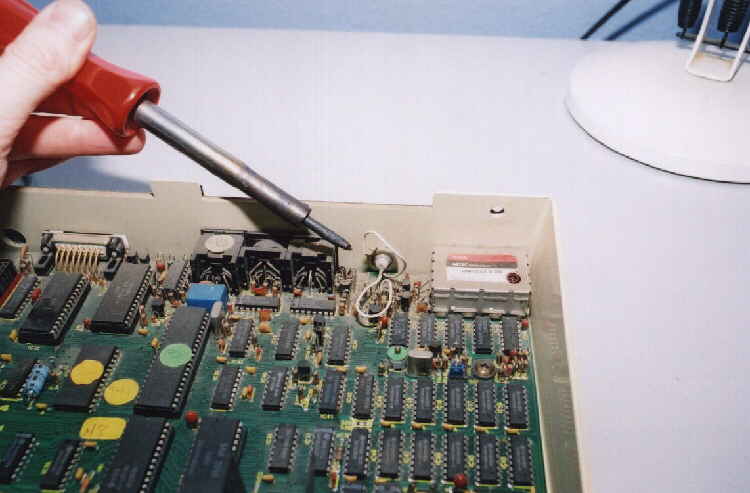 Next you will have to desolder the 2 wires connected to the Composite Video socket on the rear, Note where they go.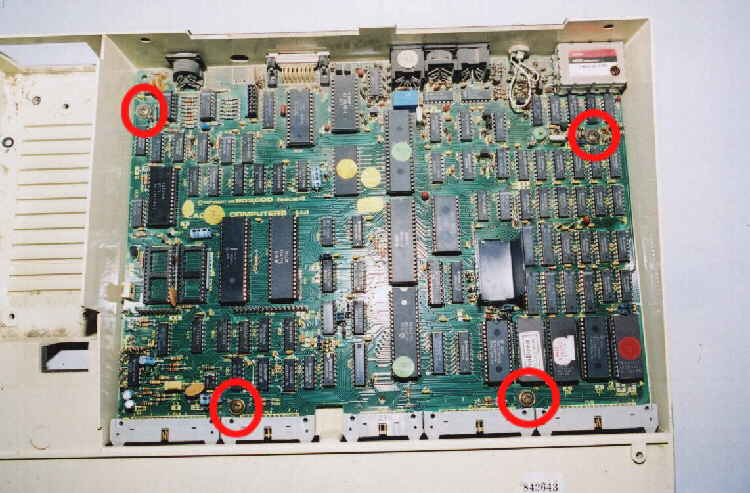 Remove the 4 screws which hold the mainboard in place, be sure to retain the nylon insulating washers.

If you have arrived here from a Search Engine
Click the link below to go to the Classic Acorn Home Page
Everyone else use the Navigation Section on the Left
&lt---------------------------------------------------