Watford Electronics 12 ROM Board
Pin Repair.
This Repair story first appeared when I submitted it to the Online Magazine
section of "8bit Software" run by Chris Richardson.
8BS in my opinion was the most comprehensive Acorn 8bit site on the net.
Page 1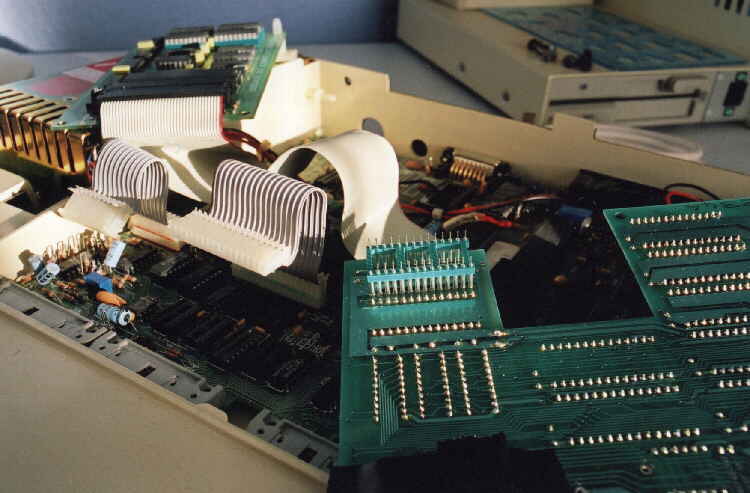 I obtained a second hand Watford Electronics 12 ROM board for my BBC Model-B.
Unfortunately 2 of the pins on the "male" connectors were broken off.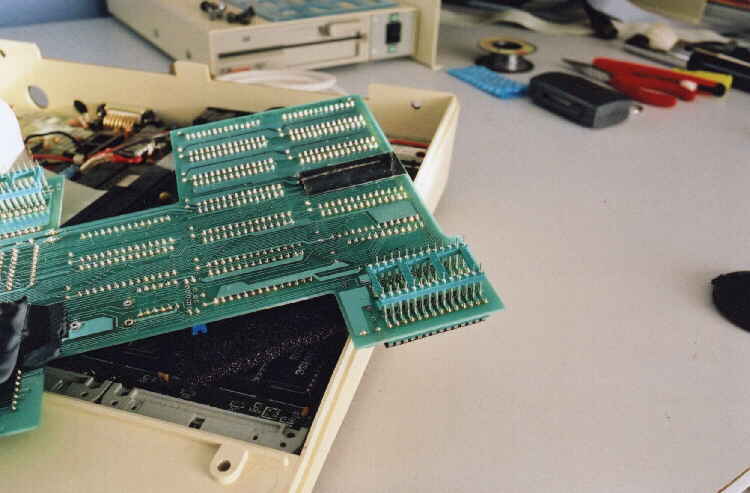 Also as luck would "not" have it, they were on either end of the board and not on the same plug
(The Watford Board consists of 2 "male" headers and a 2 wire connection to the mainboard). See above.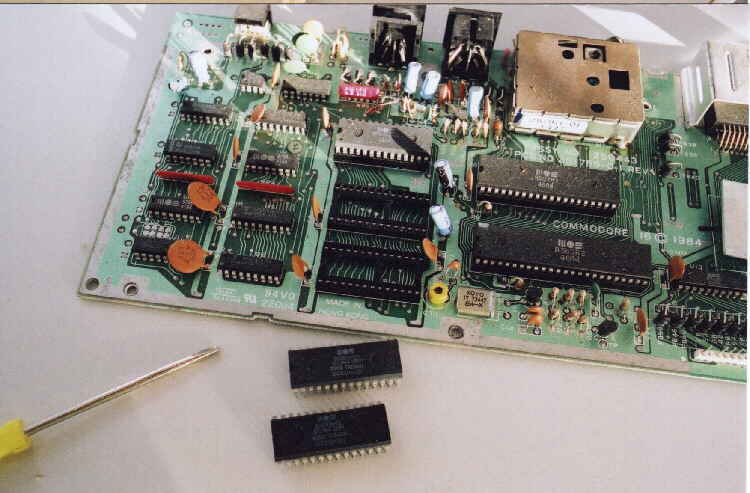 Now being a particularly resourceful chap, I decided to have a go at fixing the board.
First inspection of the board pins worried me as they are "extended pins" so as to space the ROM board
off of the BBC's mainboard and finding some of these "spare" in my box of bits wasn't on the cards.
So the idea dawned on me to push a couple of 26 pin Dil sockets onto the existing "male" plugs and use their
pins to mate with the BBC's mainboard. I eventually found 2 donor sockets on an old Commodore C-16 motherboard.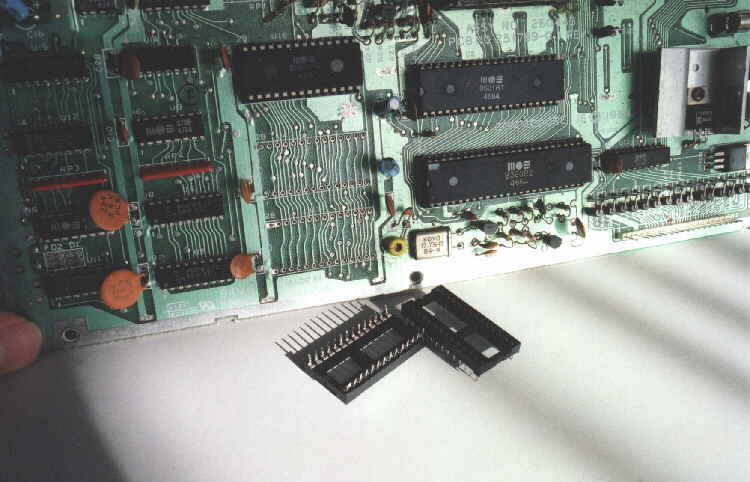 These were promptly de-soldered and removed (sorry Commodore fans!).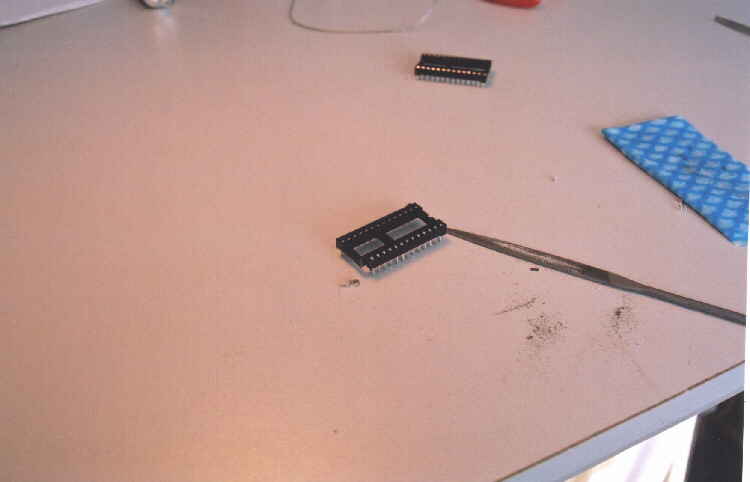 Next using a small "needle file" I filed into and removed the corresponding "pin" from the Dil socket.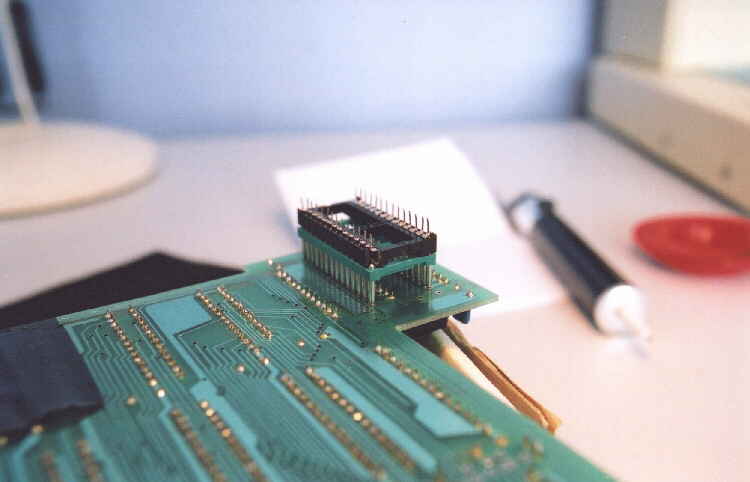 Then fitted it to the ROM board and replaced the sockets "original" pin ready for attatching the broken pin-stub.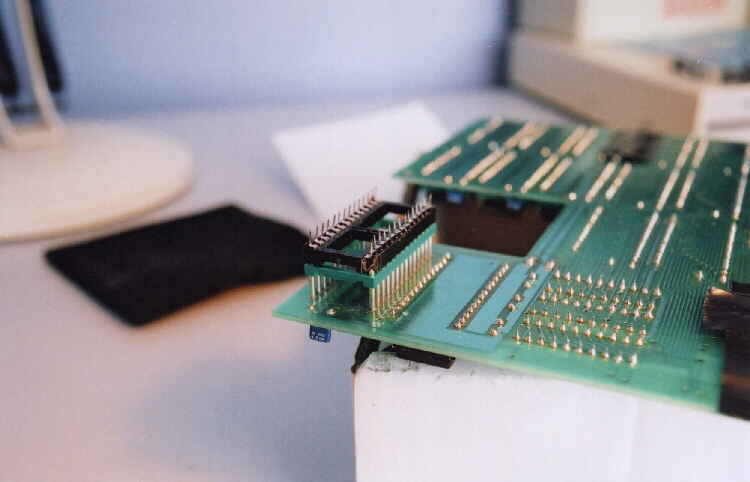 The same proceedure was done for the header at the other end of the board.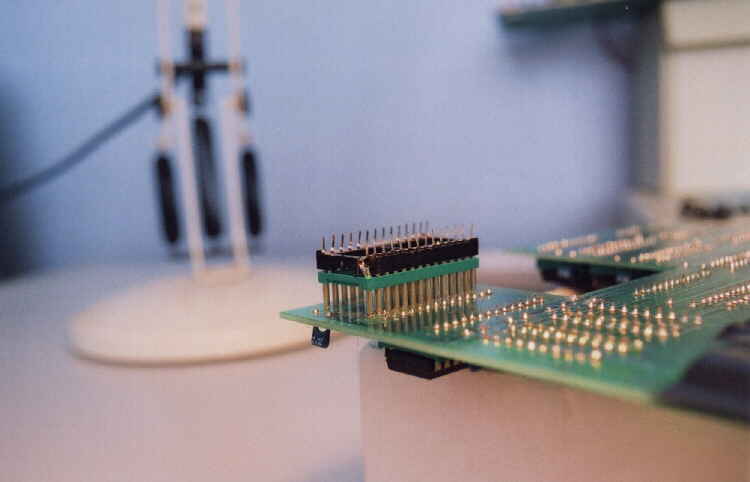 One socket now soldered in place.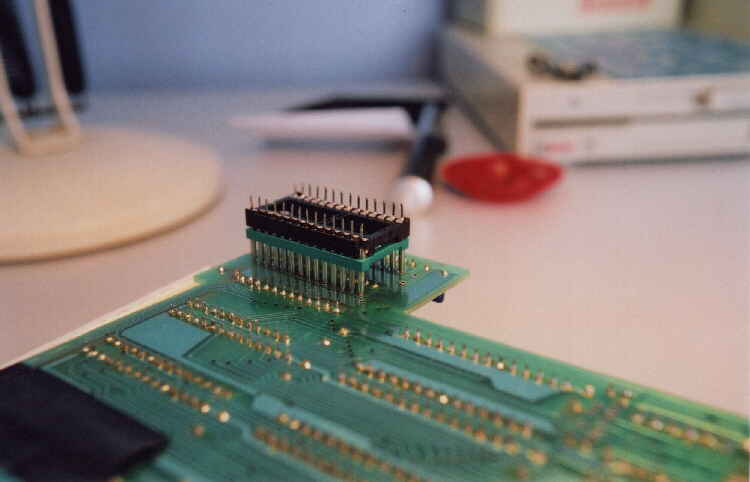 And the other socket. Success!! I thought.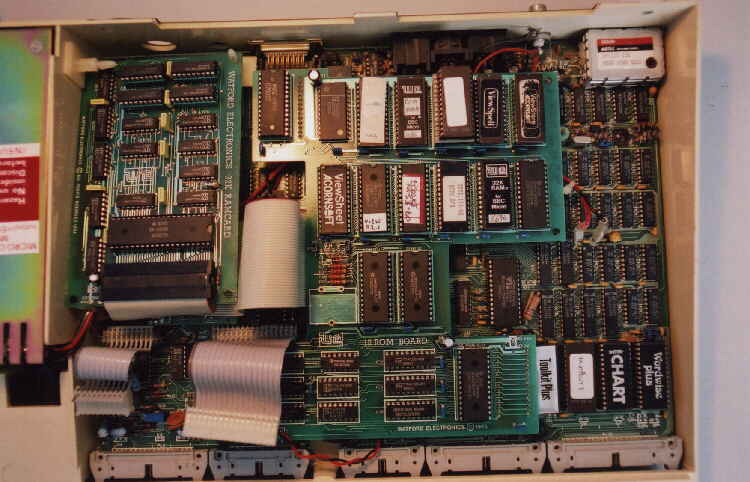 Load the board with ROM's first, so as not to stress the board, and then fit it to the beeb.

If you have arrived here from a Search Engine
Click the link below to go to the Classic Acorn Home Page
Everyone else use the Navigation Section on the Left
&lt---------------------------------------------------